We've brought you a new, innovative and impressive app for this season. Whether it be communicating with team members, checking your schedule for upcoming games or just catching up on your club's latest news, we've got you covered!
Keeping every member connected to your club 24/7, the Club app is the perfect tool for players and parents and we've got some awesome new features to share with you.
Update - Message your members
Your Club app is now even better. With Messaging, you can stay in touch with all your members by creating group or individual conversations with anyone at your club.
Key features:
- Start a new individual group message with any member
- Post videos or photos
- Add or remove members from a group
- Get push notifications when you get new messages
1. Player schedule at a glance
Organisation is a key component within any sports club, and with the Club app you can bring new levels of organisation you and your team. Use your personalised schedule to view club events, set your availability for upcoming fixtures and confirm your team selection - all in one centralised calendar.
You've now got the option to sync your schedule with your mobile or desktop calendar app so you're more organised than ever.
Get in your coach's good books by setting your availability for upcoming fixtures; one simple tap can let your coach know if you can play this weekend.
Parents can get involved too and set availability on behalf of their children.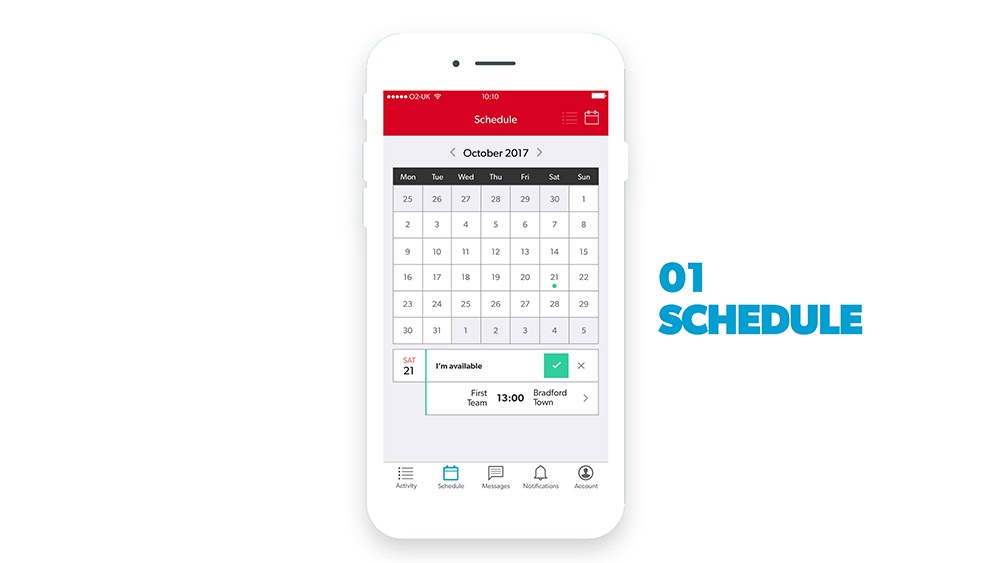 2. See the latest club content
Missing a weekend goal or catching up late with match action is now a thing of the past.
If you need to catch up with the latest headlines, or simply want to check out any action shots from a match, the Club app is full of exciting content for your members to access.
Also, brand new with the app, we'll notify you when new content gets added to make sure you're the first to check it out.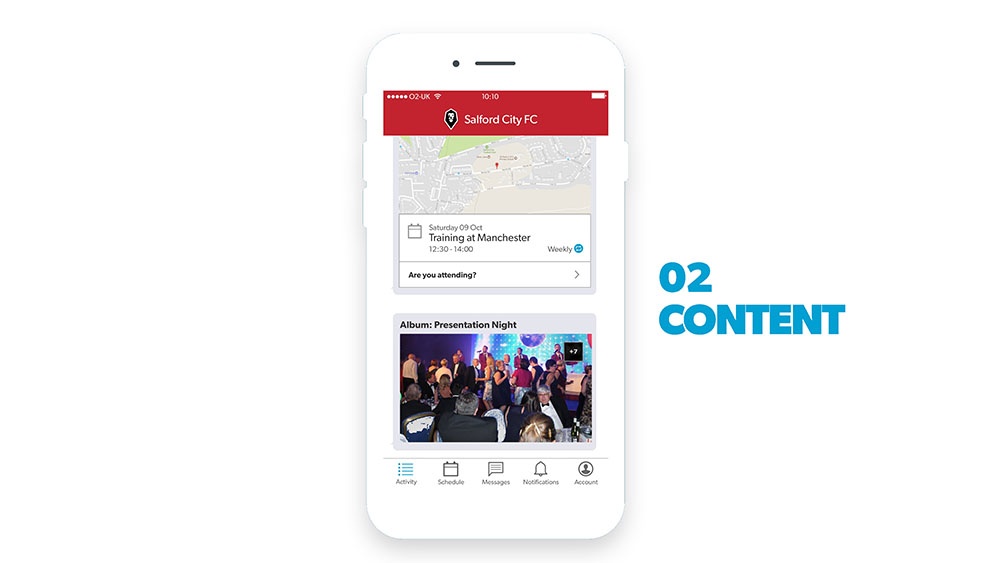 3. Communicate with your team
We've made it easier than ever for members to communicate with each other.
In the Club app, each team has their own chat section to view match information, discuss matches, events, socials (or even who's getting a round in after the game).
Stay connected with your teammates on-and-off the field with dedicated team-based chat.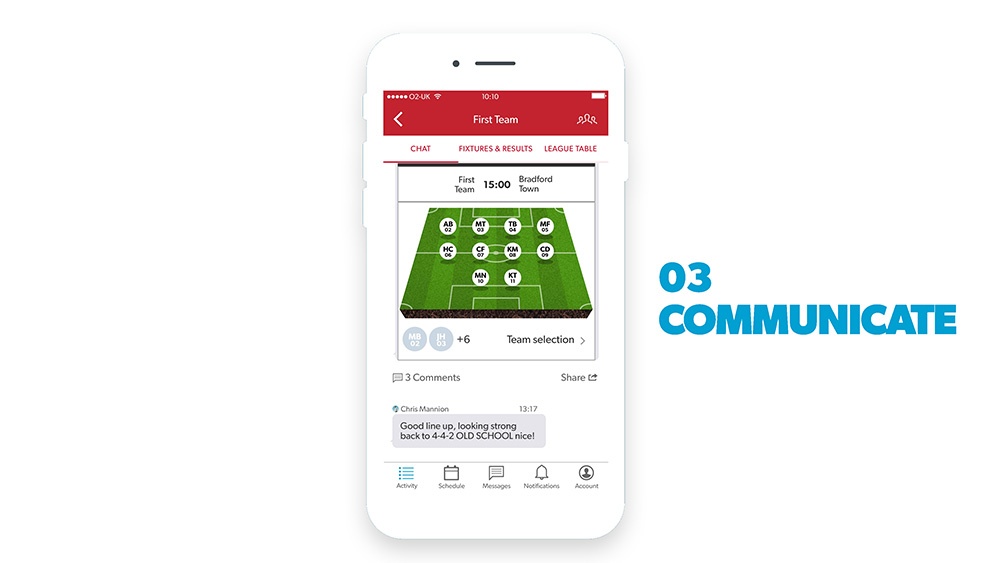 4. Match reports and video


Live scores and match videos are automatically posted into team chats, making sure present and absent players are kept up-to-date when it comes to match day.
You'll see the starting lineup, score updates, match reports, statistics and more. Best of all you can watch match highlights recorded using the Manager app seconds after they happen.
Now everything's in one place, you can spend more time playing your sport and less time searching for stats and figures.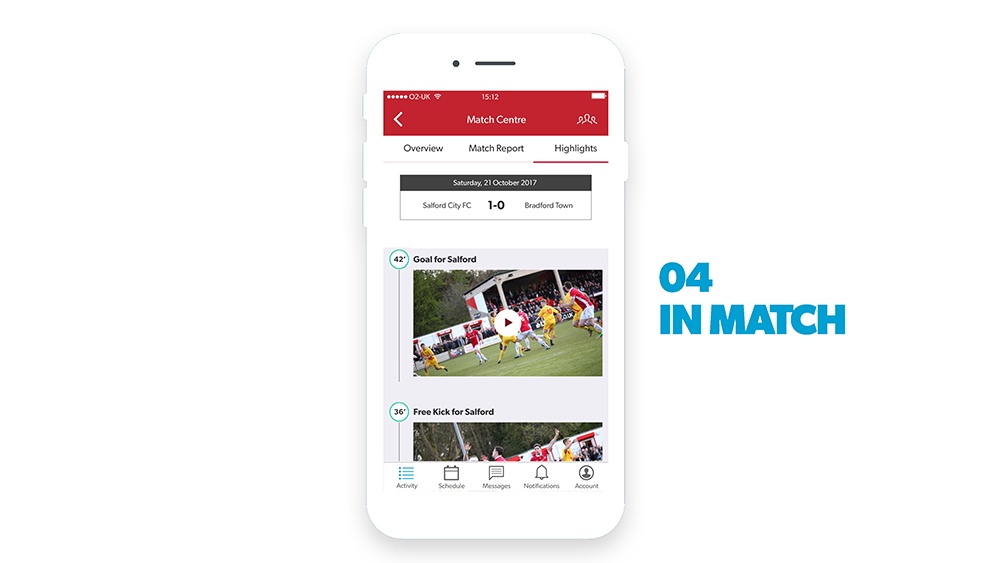 Download for free today on iOS and Android.
Thanks to the Club app, members, players and parents will never miss a beat at your club this season. Download it for free on iOS and Android now.
For Coaches, we've also got you covered with the Manager app.
The Manager app provides everything you need to run your team on the move. Prompt players to set their availability, confirm your team selection and create effortless instant highlights with Pitchero Play technology.