Fundraising can be a challenging task for any club. As we've mentioned before, sitting down as a team and brainstorming fundraising ideas within the club is crucial, but you also need to take advantage of the online opportunities out there and mix it up a bit.

Luckily, the world wide web is there to suggest some alternatives. There are now plenty of ways to fundraise online and we've given you the best seven to kick you off.



1. Website sponsorship

Sponsors play a vital role in grassroots sport, with pretty much every club in the country relying on some form of sponsorship to keep the club running successfully; that's why it's important to think about your website sponsorship and use it wisely to generate another form of revenue for your club.

Most club websites allow you to promote a number of dedicated club sponsors, plus add sponsors to certain website pages, teams, and even players. This can generate high traffic to your website and benefits both parties.

Sponsors will be eager to showcase their business to as many people as possible and these people will be presented with your club website. So if you haven't already, get on the phone to local companies and negotiate a deal to sell website space to them.

2. Gogetfunding

Gogetfunding is a great online site to use to raise funds for your club. It allows you to create a personalised page for your campaign, choose a theme, add pictures and members, and share information about your club. The pages can usually be shared on social media as well, extending your reach further.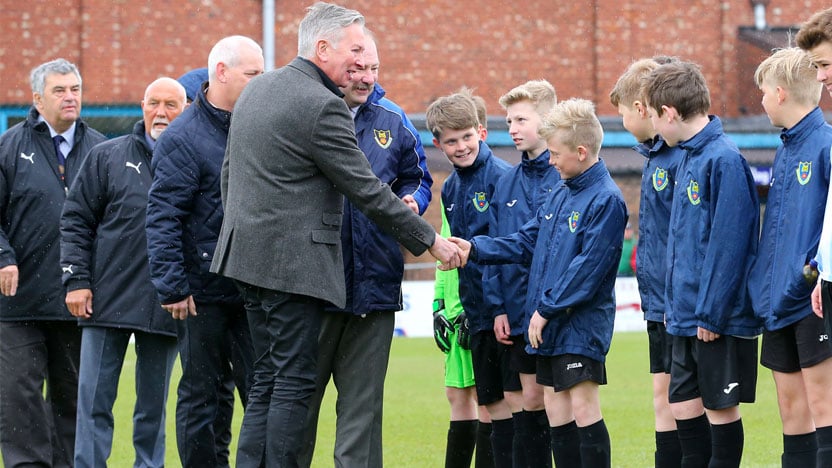 There are various other online fundraising pages like GoFundMe, GiveForward etc and are all worth looking into. You're bound to find one that suits your club's needs so make sure you put time into your research.
3. Collect online payments
For all those clubs that are left frustrated from chasing players for subs and membership payments week after week, your ideal solution is to move it online.
Online payments can save clubs a load of time and stress. Consider how many payments are missed in a season due to not having the time to track down members who owe your club money; it's probably quite a lot. With a streamlined collection of fees online, the percentage of successful payments will rise and ultimately contribute to your club revenue.
Every Pitchero club website comes with a built-in system for the collection of online payments. Getting your club up and running with online payments is very simple; your club website merges players and members together into one simple online system.
4. Social Media sponsorship
Online marketing is a great way to attract sponsors and raise funds for your club. This can easily be assisted by social media.
Another clean sheet today, 3 in 3 games!! Our 1st team GKs @TomWyantGK1 & @adam_counihan sporting their new @TheOneGloveCo Geo Zeus gloves! pic.twitter.com/WhwEewJSmC

— Biggleswade United (@Biggleswadeutd) February 11, 2017
If you have a strong social media presence, sponsors will be keen to get involved and will often pay to be included in your campaigns. This can again turn into revenue to help your club. For example, if your club has a popular twitter account with a number of followers and used regularly, you might want to use that channel for sponsorship. You could give them regular shout-outs, retweets and post their logo when appropriate.
Remember, sponsorship isn't necessarily all about cash. If relevant to your club, sponsors could provide you with kit or equipment that your club needs. Either way, it saves your club money it would have otherwise had to spend.
5. Easyfundraising
Easyfundraising is a free fundraising service where funds can be raised by your club members every time they shop online. You can spend money on over 3,000 shops and sites including John Lewis, Sainsbury's and Amazon and it doesn't add a penny to what you're buying online.
Every time you make a purchase, you earn commission for your club via Easyfundraising. In some cases, up to 15% off every purchase made is donated to the club. Result.
By using this great service, you could provide a reliable, ongoing source of funding for your club and one definitely to take advantage of. If you prefer to online shop anyway, it's a winner.
Easyfundraising have now partnered with Pitchero clubs to raise free donations. It's a great way for clubs up and down the country to generate extra funds, without increasing the cost of memberships or adding any extra pressure on members.

6. Open an online club shop
The great thing about an online shop is that it's never closed. You can sell products around the clock to generate more club revenue. If you already manage a club shop at the grounds, consider moving this to the web as well to cater for those online shoppers.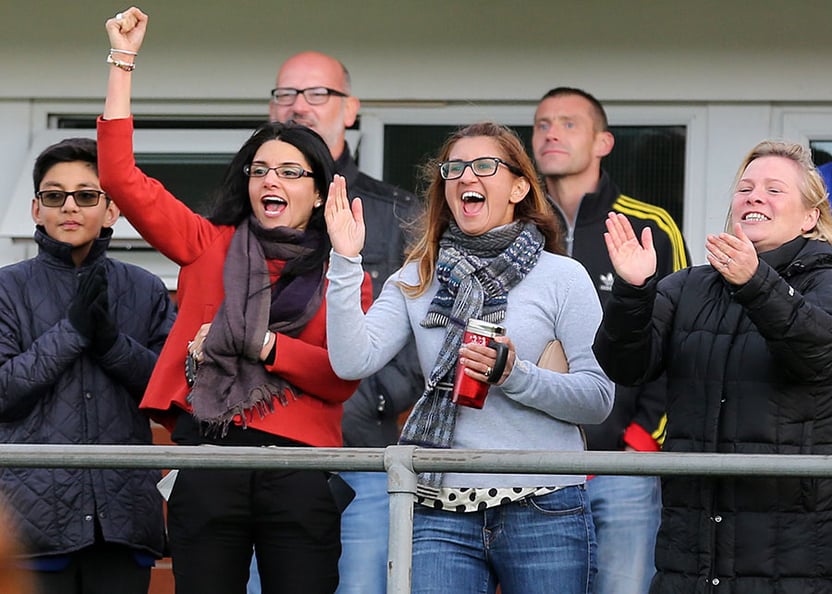 Parents and supporters are bound to purchase merchandise to feel part of the team. They will also be more willing to part with their cash if the money is going towards something that they're passionate about.
Pitchero club websites come with a PayPal Club Shop, where you can sell merchandise online and see the revenue run straight into your club bank account.
7. Increase your club website traffic
A quality club website that holds all your club's latest and greatest news is one that attracts new members and keeps traffic flowing into your club.
Linking your site to social media channels can help you along the way too. The younger generation spend a lot of their time on social media now and they could end up browsing on your club website, see a link shared on Facebook, Twitter or Instagram and land on your website.
You'll also increase sponsorship potential by increasing your website traffic. As mentioned before, the better the website, the more traffic it will generate and the more sponsors it will attract. This all equals more revenue for your club.
Raise valuable club funds - free download
Without revenue, your club simply cannot continue to serve the community. With the help of our free Ebook, you can get loads of handy tips and strategies for raising the funds your club needs to survive.