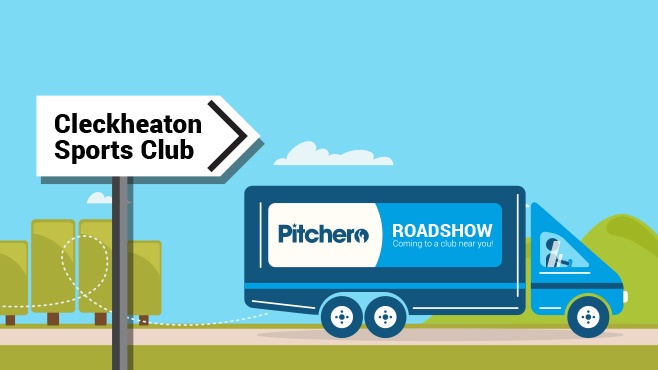 Join us at a club near you for a chance to meet the team and learn from leading experts in club management, fundraising, 3G pitches and much more!


With 2016 now underway, we are hitting the road to meet you in a series of exclusive events around the country. On that, we are excited to announce the first Pitchero Roadshow.

Thanks to everyone who applied (your applications will be considered for each upcoming Roadshow) and congratulations to Cleckheaton Sports Club of West Yorkshire, who will be hosting the first Pitchero Roadshow on Friday the 26th of February.

This exclusive event gives webmasters and club officials the chance to meet the Pitchero team, gain exclusive insight into what we've got planned in 2016 and provide valuable feedback in our Q&As.

If you have a specific question you can arrange a one-to-one session with a member of the support team, or if you would like to suggest a new feature you can meet the developers and discuss your idea in person.

Plus, we'll have inspiring and helpful talks from sporting professionals and special guests on a wide range of sporting subjects who can help your club grow. We will also be running short demonstrations on how to make the most out of your Pitchero website.

The Pitchero Roadshow is free to attend for webmasters and club officials. Attendees can book their place onto one of two three hours sessions of sporting education, with refreshments available throughout.




So, now to booking your spot at our inaugural Roadshow. To book a place on one of the sessions, please click here to view our Eventbrite event and grab your spot!

Note: This is an exclusive event for Pitchero webmasters and club officials.




Venue Address:


Cleckheaton Sports Club
The Pavilion
Moorend
Cleckheaton
West Yorkshire
BD19 3UD

If you'd like to apply to host for future Pitchero Roadshows, click here
to find out how.