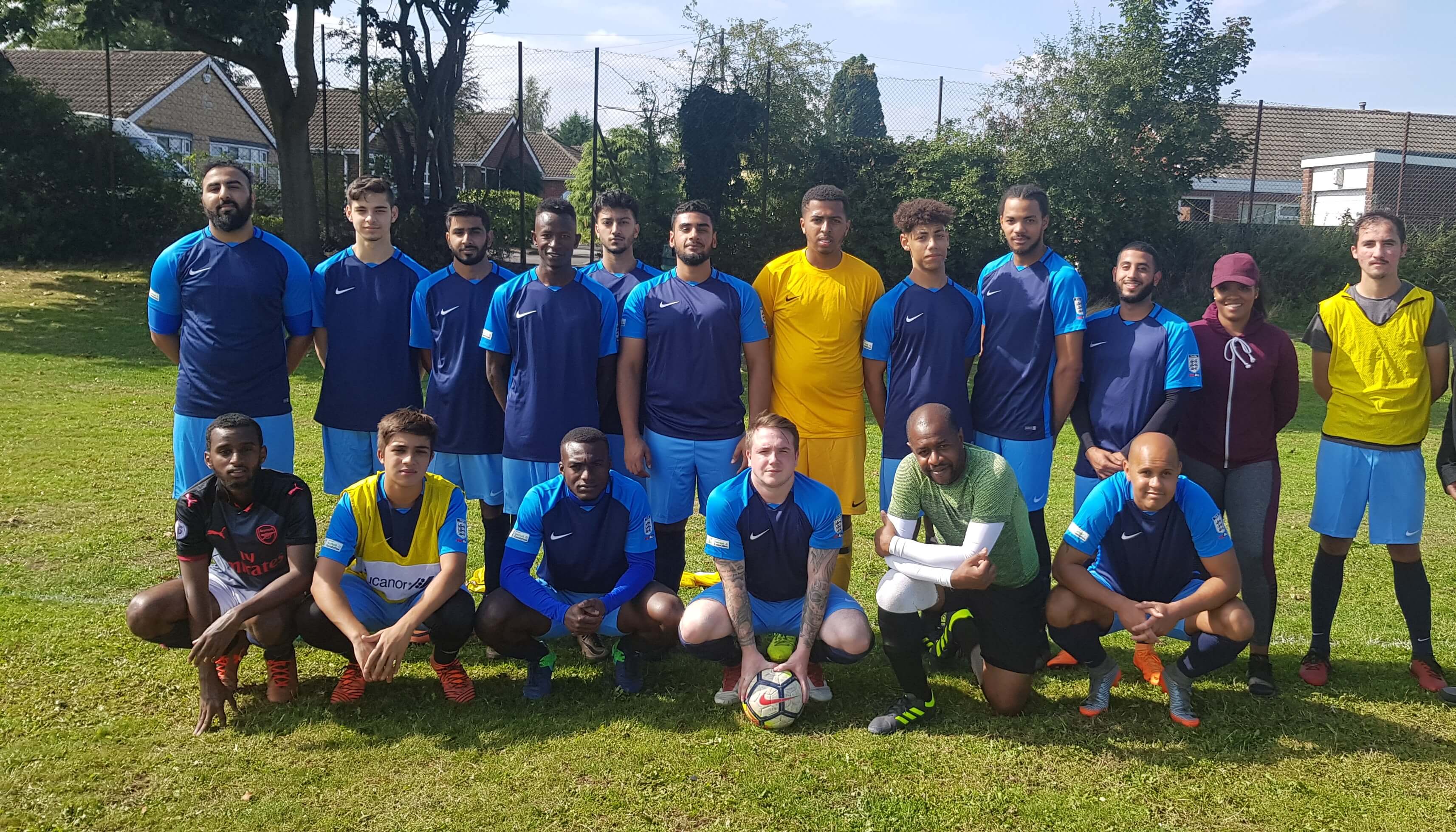 Armada FC is an ambitious, forward-thinking football club who are based at Birmingham's Calthorpe Park. Their Seniors compete in Division Six of the Birmingham & District Football League while they have two junior sides, the Armada Eagles and Armada Lions.
We like to hear from clubs using Pitchero so I talked to Armada FC's Secretary, Shahid Khan (below), to understand how they use the website and mobile apps.
Their website takes advantage of everything from collecting annual membership fees to uploading video clips from league matches.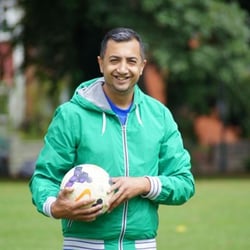 I like the way that new signings are each given an article on the Armada FC website with a photo of them and their club shirt, mimicking a professional transfer move. It shows that every newcomer to the club is given some fanfare and a proper welcome.
For Shahid, putting in the hours and creating the right impression can lead to that win-win of more players and new sponsors:
"It's the exposure that we get from our match reports and our photos that we publicise on our website that help us bring in new players and even new staff. I've had a sponsor come through because of our website. I don't think the exposure we're getting we could get from Facebook or Twitter."
This 2018/19 season is the first time Armada FC is using the Competitions functionality on Pitchero to link with a league as he has administrator rights . It helps ensure a seamless connection between both and therefore Armada's Results and Fixtures pages have all the scores, fixtures, league table and statistics.
That effort in making sure everything online looks as professional as possible has helped Armada to complete a historic merger with AFC Sutton Bears (who changed to Solihull Armada).
"They've come in because of our club website. We're one of the most talked about clubs in our league, purely on the basis of our website because of how quickly it's updated including goalscorers and the man-of-the-match."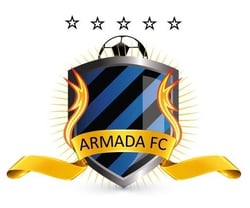 As for all things mobile, Armada FC take advantage of the communications through the Pitchero Club app:
"We've got a group chat set up in the Club app. I devised a Youth section and a Senior one. Whenever we've got anything going on, we go through there. It's handy having it on your phone and it's instantaneous. From our perspective, it's almost like running commentary, whether you're following on the internet or actually at the game."
With a million jobs associated with helping to run a football club, Shahid appreciates getting things done on the move: "Even with simple things like team selection, I can do it off my phone. Select a squad listing and then up it goes and within seconds of me uploading it, it's on the website and people can see it there and then."
Armada FC are a club on the up and it's great to see their website performing well and able to play a part in the next chapter from recruiting coaches to referees.

Sign up for free or start a 30 day free trial with the Elite or Ultimate package

Explore our packages to see all the benefits, compared at a glance, from low transaction fees to customisation and design.