Sometimes, it's the little things that make your Pitchero site even better. We are constantly striving to improve the tools at your disposal, and we recently rolled out another enhancement to make communicating with club members even better.
Simpler Communications
When composing any communications in your Club Control Panel, you're now able to attach club documents or upload files directly from your computer. Recipients of that communication are then able to download the document straight from the message or email.

Adding documents to messages allows you to distribute vital club documents, making your club communications more informative and ultimately better.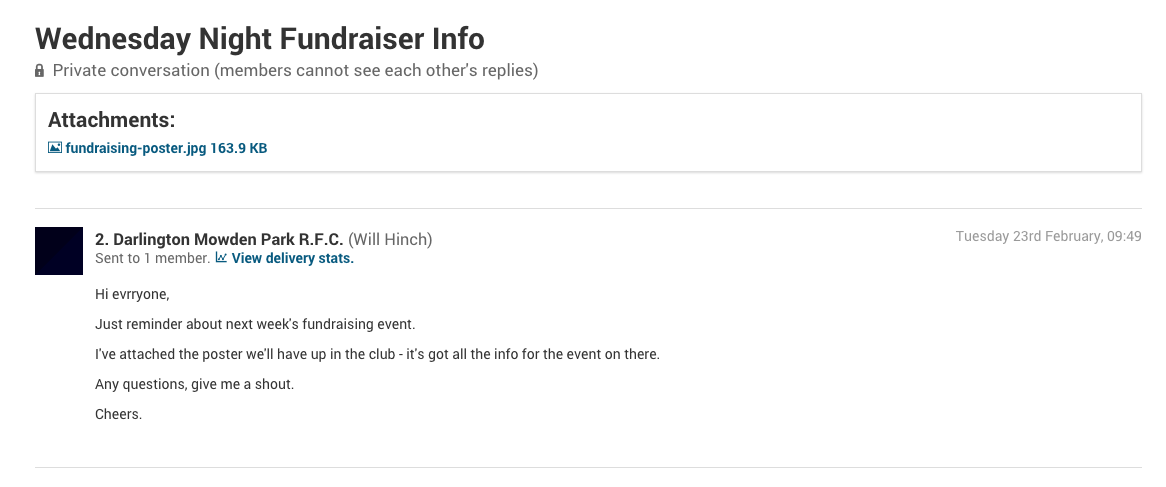 Plus, you have the choice of uploading files straight from your computer. For documents that will only be relevant to members for a short time (say a poster for a one off club event), you can attach files without having to store them permanently in your club documents.
Note: Attached files with expire 30 days after being sent.
Got an idea? Contact support
We are always listening to our Pitchero users, and this was another heavily-requested feature that we've put into action. If you've got any feedback on this update, or have ideas for future features, please drop support an email ay support@pitchero.com or give us a call on 0113 292 6070.