The ECB have rolled out two significant projects recently at the start of what is shaping up to be a big summer for English cricket both on and off the field.
As they look to get cricket back on the back pages of British newspapers, and back at the forefront of sporting Britain, can cricket compete again as one of the UK's most loved sports?

Step 1: Get kids playing cricket
To arrest a recent slide in the amount of people playing cricket on a regular basis, the ECB have launched "All Stars Cricket", a programme that aims to get 50,000 five-to-eight years olds playing the game this summer.
Backed by ex-England captain Michael Vaughan, the eight-week project features eight hour-long sessions, introducing kids to cricket and encouraging parents to get involved as well.
You can still register your child on the ECB website, and after signing up your child will receive a cricket back-pack filled with a bat, ball and other things they'll need to jump in for the first time.
The thought process
Cricket has a problem that most other sports don't endure. If you haven't picked up a bat by the time you hit double figures in the age column, chances are the technicalities of a complicated game will forever be beyond you.
Let your little star have the chance to meet @englandcricket stars, including @jbairstow21!

Sign up here – https://t.co/59nv3tNo8y pic.twitter.com/e9zHNUkweG

— All Stars Cricket (@allstarscricket) May 8, 2017
Getting kids involved as early as possible is key then. For the wider game, the hope is that those taking part will take their positive experiences into junior cricket for a local team and work their way up to eventually boost adult playing figures at grassroots level – as the ECB's Director of Participation & Growth Matt Dwyer said at the launch to Sky Sports:
"We have big ambitions to significantly grow the game and this programme is all about putting a bat and ball in the hands of more children at an earlier age,"
"First and foremost, we want to make playing cricket a fun and enjoyable experience for children and give them a passion for the game to last a lifetime."
Step 2: Attract a new audience
England reinvented cricket back in 2003 when they introduced Twenty20 cricket to the professional game.
Since then, there's been an increase in the feeling that we're now being left behind. India and Australia have pulled in significant cashflow and captured the attention of the sporting world by launching franchise-based T20 Tournaments.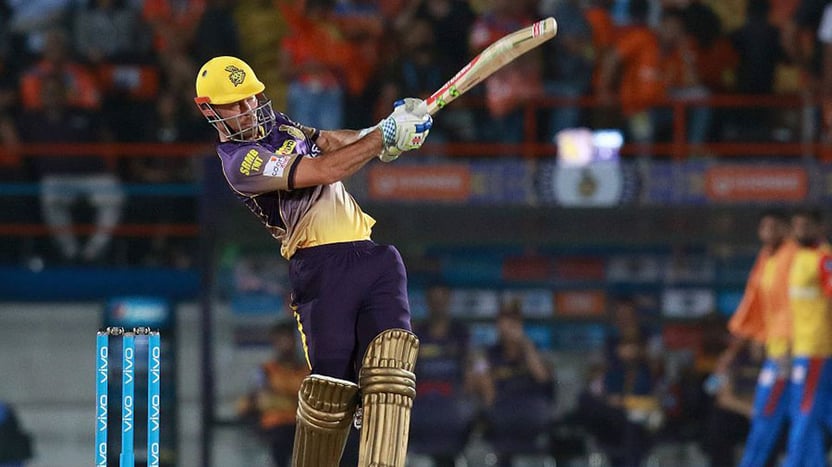 Attracting the biggest players from around the world and played in front of bumper crowds, the IPL and Big Bash Tournaments have resulted in envious glances from the UK. Their own T20 Blast tournament is seen as too long winded and lacking in that glamour factor that attracts new audiences and puts cricket on the map.
In response, the ECB have pushed through an all-new T20 Tournament that does away with the traditional 18 county system. Instead, the new tournament will feature eight city-based franchise teams, who all compete in a 38-day tournament in the height of summer. The tournament is due to be launched in 2020.
The thought process
Aside from the last ECB report on declining playing figures (linked to above), cricket seems to lagging behind it's main competitors in the fight for media coverage. A day after England beat South Africa at home (at the beginning of a summer where we host a major tournament), you have to scroll down the homepage of skysports.com, past stories on boxing and golf, to find coverage.
The BBC's Sports Personality of the Year, a useful snapshot of what sporting heroes have been on our lips that year, hasn't seen a cricket nomination since 2013. We haven't seen a cricket winner since England's talismanic Andrew Flintoff led us to Ashes success in 2005.
New @ECB_cricket chairman wants a T20 English franchise tournament! Absolutely brilliant! Forward thinking & brilliant for all players! 👏

— KP (@KP24) February 25, 2015
This T20 competition is hoping to reverse that record. Injecting a batch of the world's greatest players, condensed into eight brand new teams based around the cities which most of us passionately support in sports like football, and the ECB hope to have a recipe for success.
Bringing in an all new audience, cricket's current stars like Ben Stokes and Jos Buttler could be elevated to the fame they currently enjoy when jetting off to India and Australia for their rival tournaments. The ECB's Cheif Tom Harrison told the BBC:
"We are the sport which came up with short formats through T20, and other sports have been trying to find the equivalent of their own."
So we have demonstrated we are capable of it, we've got the format, we now just need to create the competition which enables these new fans to get involved. "
Your thoughts
The day when a five year-old reaches for a cricket bat instead of a football, or slaps a poster of Joe Root on their wall rather than Cristinao Ronaldo, is one the ECB are working towards with the steps mentioned above.
But will it work, or should cricket be heading down a different path? Let us know in the comments below.