We have added new features to our Club App so that clubs can give Match Awards for stand-out performances, plus users can view their purchase history.
Match Awards
Match Awards are now included in the Club App!
If you choose a Star Player or award a clean sheet bonus for a match, these will now show in Match Highlights, along with other match statistics.
To select a Star Player or award a clean sheet bonus, simply add these as a match event in the Match Centre.
It's a nod to impressive performances and recognition that stays online.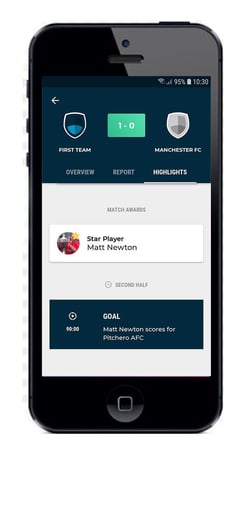 Payment history
In the Club App, there's also now a Payment History record available.
This means your members can easily track previous purchases they have made via Pitchero.
Users can view their purchase history by selecting the clock icon in the top right of the Shop and Payments screen.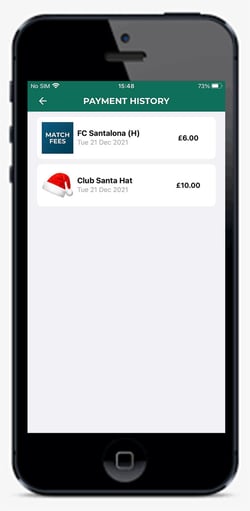 We are continually releasing updates to both the Club App and Manager App.
The latest version of the Club App includes:
Bug fixes
Purchase history
Invite links now work with Facebook Messenger
Match Awards

Does your club want its own Club App?

The Club App is free on iOS and Android and keeps players, parents, club officials and supporters updated.
Latest club news
Players can manage availability and selection
Fixtures, results and league tables
Notify players and parents of future matches
Coaches can message players or teams