There are a number of key updates recently to flag up that further improve the Pitchero Club App. So, here on the blog, I've put together a summary of what the changes are and how they can help both supporters and clubs.

I've selected Twickenham Cricket Club as an excellent example to highlight how the changes appear in the app.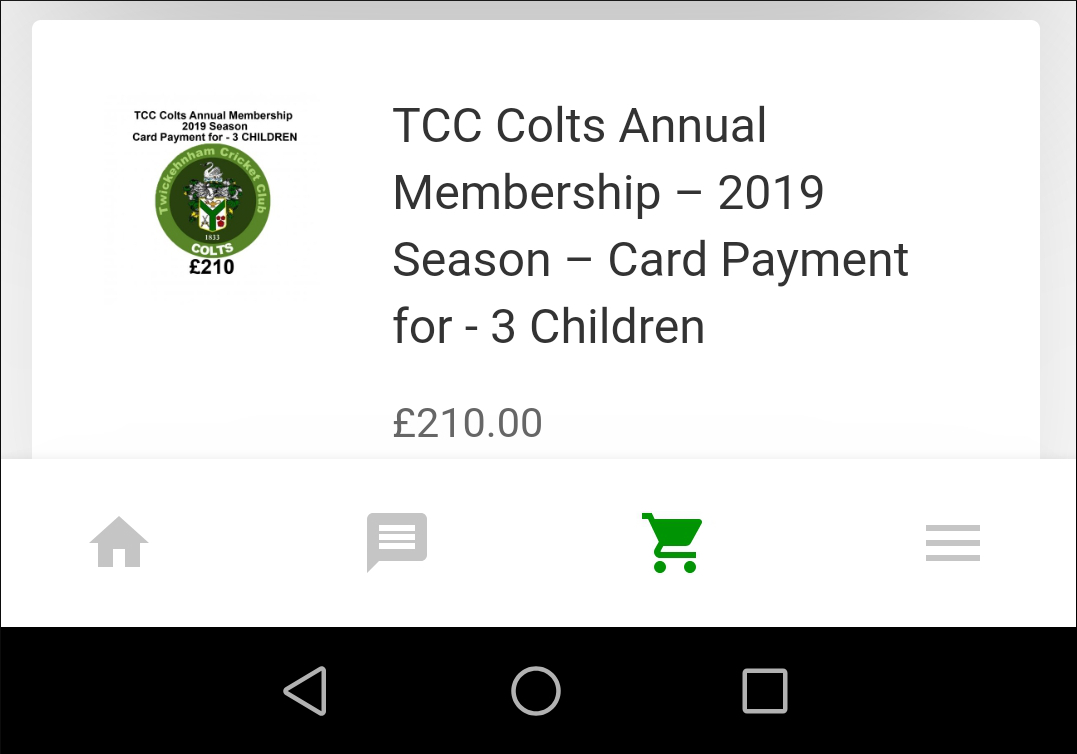 Payments handled directly in the Club App
Members and supporters can now seamlessly purchase any products from their club shop directly through the Club App.

Want to buy a membership, snap up a tour ticket or bag your fantasy team? Simply tap the shopping trolley icon on the bottom menu then the product you want.

Tap Buy this product, select who it's for, fill out card details and the payment will be processed.
Eugene Berger, Twickenham's Webmaster and 2nd XI captain, has seen the impact of using payments online through Pitchero instead of cheques, direct debits and cash:
"That's made a massive difference to collecting revenue for the upkeep of the club. It's now automated and you can pay by card."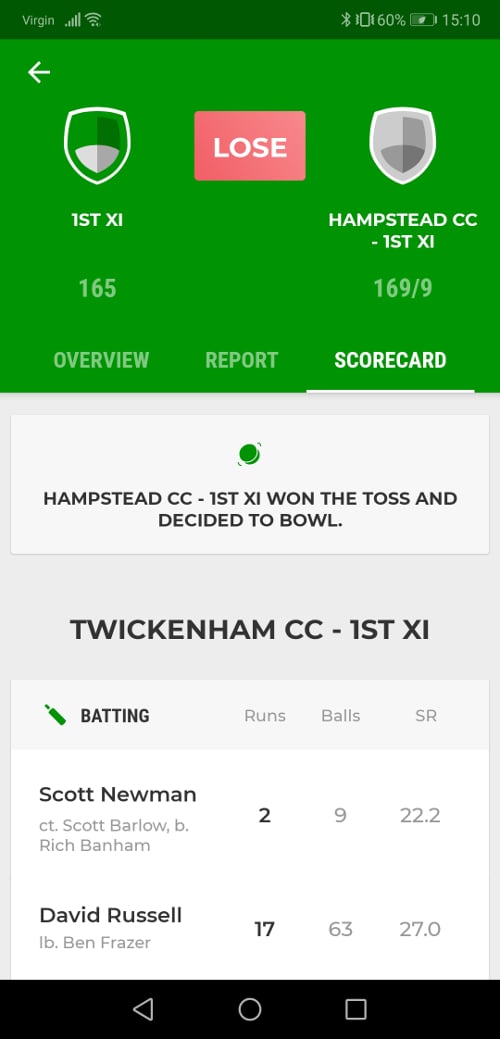 New Match Centre pages (inc. cricket scorecards)
Pitchero has integration with the ECB's Play-Cricket system so if the league is on Play-Cricket then a club's league fixtures and scorecards will come through automatically within 24 hours.

If the league isn't on Play-Cricket but the club is, unfortunately, that data can't be transferred over but a scorecard can still be inputted manually after the match.
For Eugene, this ability for cricket clubs to see scorecards in the Club App will drive interest from cricketers and supporters:
"I think more people will look at the app to view the scorecard. A good example is that this weekend, we only had half a scorecard online (because the opposition used a scorebook). I've now seen in the Club App that the other half of the scorecard has gone up which is nice."
The three horizontal lines on the bottom right of the Club App now benefits from a smartened up, streamlined account screen.
It makes it easier for you to switch clubs you're following in Your Account
It's simpler to see and edit which teams you're following at each club
There's a limit of three possible teams who can be followed at any one time which means the Home screen is more tailored to each person's specific interests.