When it comes to club membership, we see lots of examples of good practice and thought it could help everyone to share that expertise on the Pitchero blog, packaged with advice on increasing members.
Launching a Membership Section
Having a dedicated area of a club website that explains what a club can offer to a newcomer is a no-brainer. Every club website should have one.

It should sell the club as a friendly, accessible, sporting centre for those of all abilities, parents and supporters.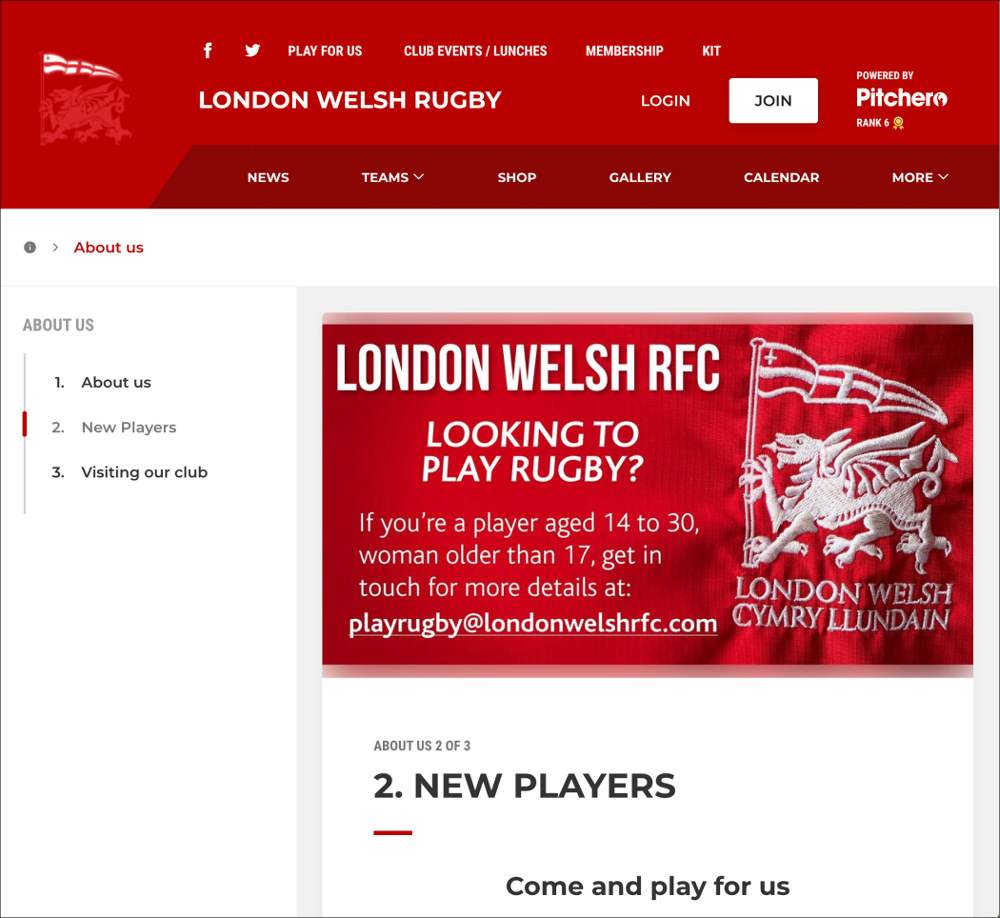 One example of a Membership area I liked was on the London Welsh RFC website with a section explaining facilities, training, contacts, ethos.

It's a balancing act between trying to advertise why someone should join in the first place and some of the inevitable practicalities that come with membership of any club.
Don't just link to a pdf - it's an automatic turn-off when scrolling online. Write bite-sized text in sections with chapters and bold headings - then include pdfs if needs be.

Slough Cricket Club is another that outlines their membership with how to join, costs and an introduction to de-mystify things for parents.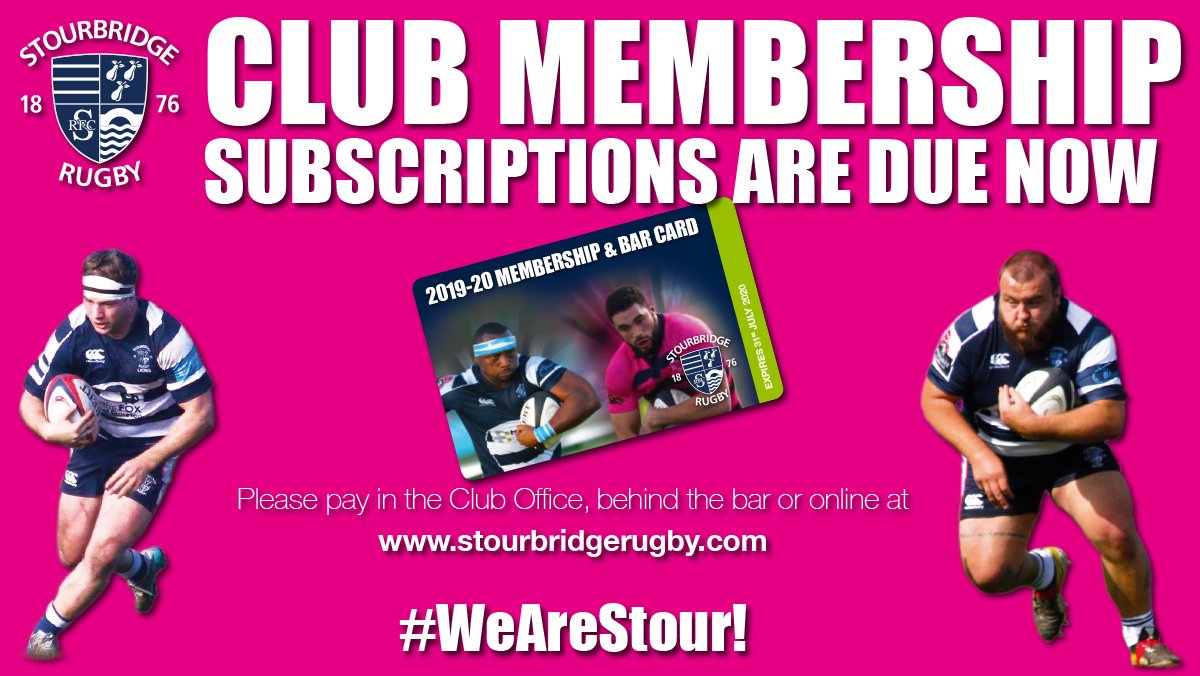 News Item: Membership Recruitment Drive
Another way to flag up attention is to post a news article asking for new members, what the benefits of joining are and to direct them, through links, to your online shop to join.

There will be a natural time period for your sport where the call-out makes sense (summer for rugby) before a new season but don't limit yourselves to one membership shoutout a year.

All your club's articles go into Google where they might be found by someone scanning for clubs in their area at any time.

Here's a past example from Chinnor RFC as a good call-to-action with clear benefits outlined for joining their girls rugby squad.
Instead of 'We are recruiting' as an angle, try a different approach.
Explain the benefits - brainstorm and list them or highlight one each month with an article like an international ticket ballot - don't expect people to know all the pluses and reminding them doesn't hurt either!

Video turbocharge
You don't have to be an expert in video production to be able to upload a creative effort that sells your club membership.
(Although this effort from North Kildare Sports Club sets the standard!)
That said, investing in someone to shoot a few short 30-second interviews or recruitment videos could lead to more members over years.
It can also be 'ever-green content' (that stays relevant) that your club can use over and over on the website and social media for maximum value.
Three ideas to get you started:
Player, coach & parent interviews

Tour of the club facilities

Live Streaming/Match highlights

Farnham RFC have done an excellent video to push their women's rugby and it shows what's possible.
Relaxed interviews from multiple perspectives on why playing rugby with them is good fun, fitness and sociable.
Share those membership-related articles and videos regularly!
Many clubs have auto-posting to social media accounts enabled but if not, here's how to authorise a club's Twitter and Facebook pages to connect them to a Pitchero website.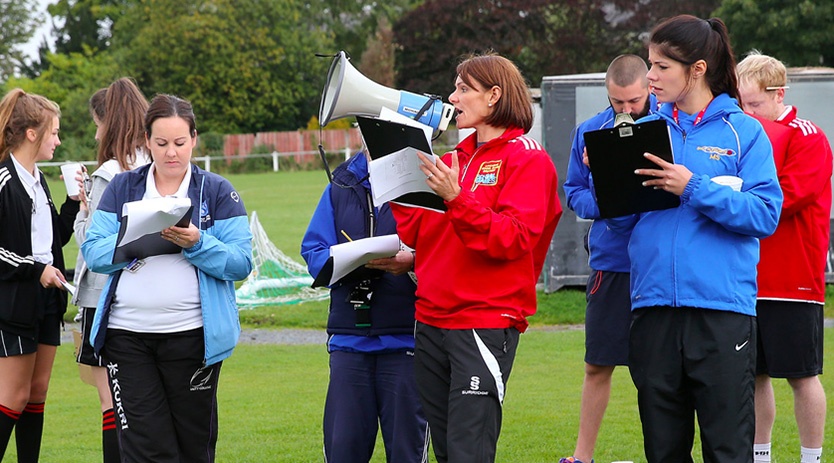 Schedule a Membership Event
Invite lapsed players and anyone interested down to the club on a match day to show them around, meet players and those who run the club.
It could be an ice-breaker before a child or adult joins up and starts properly. Offer some dates, collect some interest and put it in the club calendar.

There's no rest with retaining and building club membership but if you are open to sharing what makes your club tick then those membership efforts can often yield impressive results.
Good luck!