These are unprecedented times for everyone, including your club members. The Rugby Union season has ended prematurely and doubt has been cast over whether other sporting seasons will reach completion.
As national governing bodies and public officials respond, Pitchero is here to support your club. We have useful features and support staff on hand to help your club through this difficult time.
All Pitchero staff are now working remotely but all of our systems, including Support, Account Management and Development are working as normal.

Here are a few ways Pitchero can support your club:
Communicating with your club members
To communicate with all of your club members you have two options;
1) Post a news item on the club homepage. This can be updated and edited at any time and held in place at the top of the homepage.
2) Send an email to all registered members using the club communication feature.
Messaging specific teams, players or parents
Team Managers and Coaches can message groups of players and parents using the Club Control Panel or the Pitchero Manager app.
1) How to send an email message to groups of players and parents.
Sending a new message from your account
View and reply to new messages in your account
Manage messages from your Club app
2) How to send a message to my team using the Manager App.
Want to know more about how to communicate with, and engage your club members in the current circumstances? Make sure you register for our webinar on Club Communication this Saturday (21st March)!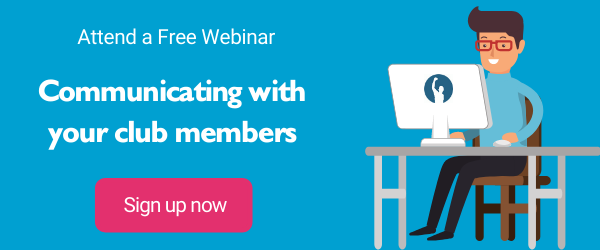 Cancelling or postponing games and training sessions
Postponing a game:
Webmasters and Team Admins can manage general fixture information, including whether the game is going ahead, in the Club Control Panel and Pitchero Manager app.
1) Cancelling/Postponing a game in the Club Control Panel
2) Cancelling/Postponing a game in the Manager App
If your league competition games are managed by a third-party system (Hockey FixturesLive or the ECB's Play-Cricket.com, the fixture should first be marked as postponed or cancelled on the third-party system first).
For more information on competitions managed by third-party integrations, click here.
Training sessions:
Much like games, training sessions can be cancelled in the Club Control Panel or Manager app
1) Cancelling a training session in the Club Control Panel
2) Cancelling a training session in the Manager App
Should I register members ahead of the cricket season?

We are unable to say when the cricket season will resume, but we believe all clubs should be hopeful and positive. As a result we recommend all clubs register players as normal but perhaps review payment pricing or delay payment collection.
All members registered with Pitchero can be sent a payment request at a later date and this can be recorded and processed online as normal.
In short - you can register now and pay later.
How can I pause or refund membership fees?
Whilst there isn't a way to temporarily suspend or freeze payments, we advise the club to do any of the following options:
1) Do nothing at all. Some members may wish to support the club financially during this time
2) Cancel the member's subscription. The member can purchase the membership again at a later date. Subscriptions can be cancelled through the club control panel. See this link.

3) Collect the payment as normal and if required, refund members individually.
Refunds are issued through the payment provider account. For further guidance, see:
Refunding a payment in GoCardless
The key is communication with members on what actions the club is taking during this time, how those decisions affect members, and try to take into account individual circumstances where possible.
How to keep players, parents and all club members engaged whilst sport is postponed.

Although no sport is being played your club website can remain a hive of activity. You may not know this but within the archives of past match reports, videos and photos, you will have a library of excellent content which you can dust off and reuse.
Here are a few content ideas you can upload and share with your club members:
-Repost past videos of great goals and tries.
-Post old photo of players 'Then & Now!'
-Post 'On this day….' and go back and find past match reports, great victories and repost the reports in your club news section.
-Create a 'Quiz of the Day!' go into the stats archive and create a few daily questions for club members and fans. 'Who scored the double in the cup semi-final in 2009'.' 'Who got a yellow card against XX in 2008'. You will be amazed by how much content you have - use it!
We've created a blog post with a 10 great ideas on how to keep members engaged whilst sport is on hold. Click here to read it.
Can I speak to a Pitchero Account Manager or Support Agent?
Yes. All Account Manager and Support staff are working as normal. We are no longer taking phone calls BUT a video call or screen sharing call can be set up if required.
To contact a member of the Pitchero Support team email support@pitchero.com
You can also find lots of useful information in our Help Centre.
To contact your Account Manager, click here to book a call back.

Governing Bodies and Public Agencies
National Governing Bodies in consultation with public agencies will decide when sport can resume. To make sure you are in the loop, keep checking your NGB website and follow them on social media.
---
We hope this blog has provided you with some clarity and useful information during these difficult times. If you have any further questions, please contact support or your Account Manager via the methods outlined above. Thank you for your continued co-operation.