Whilst a second national lockdown approaching in the UK, sport will quite rightly take a back-seat to the health and well-being of the general public.
However there are certainly some things you can do to keep your members up-to-date and entertained during the temporary disruption to sport.
Here's a list of things your club could do to keep members engaged and help keep the spirits up amongst your squad



1. Create a 'Season (so far) Summary'
If the Coronavirus outbreak is currently stopping your club from completing the season, then why not create a news item (or series of news items) that goes into detail about how the season has panned out so far and pick out some key highlights. Want some tips on how to improve your online writing skills? Check out our dedicated blog post.
Example - Pontefract RUFC
https://www.pontefractrufc.com/news/mid-season-review-2496976.html
Pontefract RUFC's Director Of Rugby, goes into great detail about the current performance of the first team, and also follows that up with some successes seen in other parts of the club such as the Mini and Junior sections.
2. Regular updates from your Governing Body.

The impact of Coronavirus has been unprecedented. With dozens of conflicting reports and the rumour mill in overdrive about the implications for the sporting calendar, there is no better way to set the record straight than directly from the source. Publishing news articles with the latest updates from governing bodies and leagues is the best way to provide accurate and up-to-date information to all of your club members.
Example: Morley Youth FC
https://www.morleyyouthfc.com/news/the-fa-and-norfolk-fa-on-covid19coronavirus--updated-16032020-2521328.html
3. Getting to know the players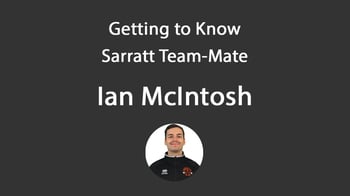 The lockdown provides a great opportunity for club members to get to know the players. Use the communication tools in Pitchero to ask club members to send in questions for a certain player. Create news articles every few days or each week with the answers from different players to get some engaging and funny content uploaded on a regular basis.
Example: Sarratt FC
https://www.sarrattfc.co.uk/news/getting-to-know-sarratt-teammate-ian-mcintosh-2499209.html
4. Throwback to a great result/goal/memory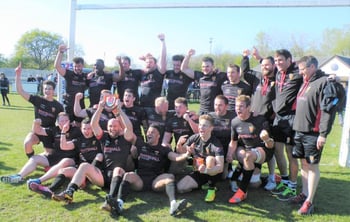 With some sports currently on hold, take a trip down memory lane and look back at some of the good times your club has had. Post a news article about a previous promotion, a big win over local rivals or throwback to a screamer that was scored a few seasons ago. Reminiscing over some previous triumphs is an excellent way to engage members and put a smile on faces.
Example: Colchester RFC
https://www.colchesterrugby.co.uk/news/throwback-thursday-promotion-victory-2015-2518715.html
5. Player profiles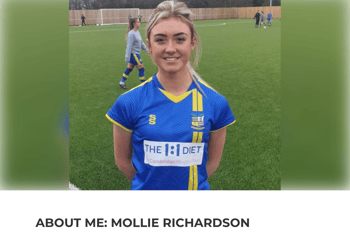 Similar but different to the 'Getting to know' idea, publishing profiles gives some spotlight for players to tell an interesting story or allows them to delve deeper into their sporting journey. For clubs with multiple teams, this provides ample content that can be used for weeks and weeks.
Example: Solihull Moors (Women) FC
https://www.solihullmoorsfc.co.uk/news/about-me-mollie-richardson-2515963.html
6. Add missing stats/match reports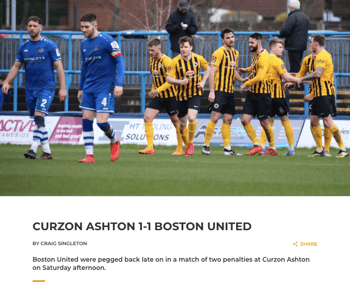 With less sport to watch or play, fill the void by updating your website with missing bits of information. Perhaps you forgot to write a match report from a recent game, or you left out some key stats by accident. Use the time away from sport to make sure everything is in place and up to date.
Example: Boston United FC
https://www.bostonunited.co.uk/teams/24809/match-centre/1-4488804/report
7. Upload photos and videos from social events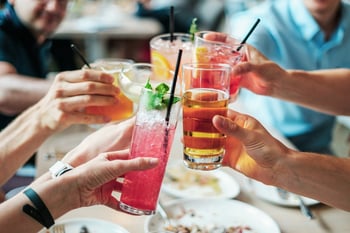 Pictures and videos are the two of the most engaging types of content and people love to look back on social occasions and team bonding activities. Upload photos and videos from past events to get members excited for future outings.
Example: https://www.harrogaterugby.com/photos/annual-dinner-2020-940763.html
8. Post all updates on your website AND social media

With organic reach on social media lower than ever, it is increasingly difficult to get your posts seen in ever-changing newsfeeds and there is a likelihood that your posts will get lost in the tide. Therefore, it is highly recommended that you post updates to your website before sharing to social media, where they will remain much easier to locate.
Example: Potters Bar Cricket Club
https://www.pitchero.com/clubs/pottersbarcc/news/ecb-statement-re-coronavirus-2523809.html
ECB Statement 18/03/20 https://t.co/p1aYvpEGvz

— Potters Bar CC (@PottersBarCC) March 18, 2020
TOP TIP: Make a news item sticky to keep it higher on your list of news items
9. Get creative
We've seen the #StayAtHome challenge go viral with Premier League footballers, why not do something similar at your club.
Hungerford Town for instance, have been taking on the #HomeBinChallenge : https://www.instagram.com/hungerfordtown/
10. Organise video meetings
Committee meetings don't necessarily need to be cancelled. By using something like Google Hangouts or Skype, you could jump on a computer and chat via video call.
We hope these ideas enable you to keep your club members engaged during these difficult times and you can encourage them to stay healthy and active as much as possible for when sport returns to normal. In the meantime feel free to share any of your own ideas by tweeting us @pitchero.