As you'll appreciate, the situation with coronavirus updates for club sport is always open to change.
It depends on a range of factors, not least when the UK Government releases new guidance and how governing bodies interpret that.

This is some of the latest news for sports clubs relating to COVID-19 (in England only) not covered in other Pitchero blogs.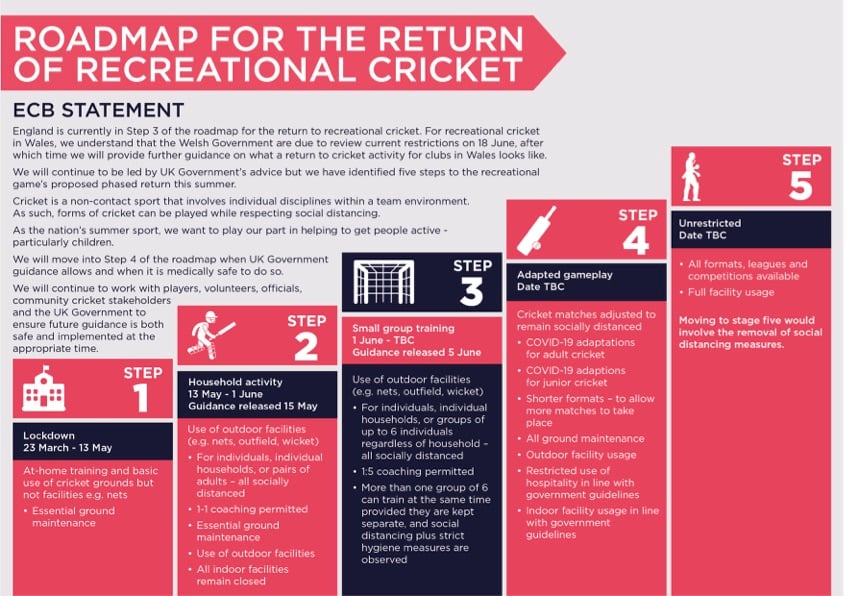 Cricket
The ECB has announced its five steps to enable the phased return of the recreational game in England.
As it stands, cricket clubs are now able to open their outdoor facilities for practice and groups of up to six people can train together.
We are currently at Step 3 with 'adapted gameplay' (Step 4) the next phase which would see shorter formats, adaptations in senior and junior cricket because of coronavirus and some indoor cricket allowed.
Step 5 is a return to all leagues and competitions - the ECB has FAQs relating to the roadmap and it mentioned this is unlikely for the 2020 season.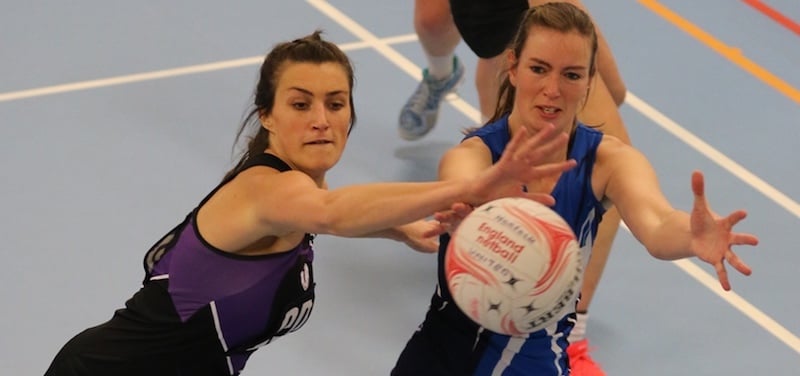 Netball

England Netball's guidance takes a similar line to cricket with a comprehensive explanation of what is and isn't allowed.
One of the key points - and this is the case across all sports - is that games are still not allowed yet.
Other advice for community netball included the reminder to avoid touching court gates, fences, benches and netball posts where possible.
It sounds obvious but as lockdown is relaxed, it's easy to forget some of the key sanitisation precautions that are very much still in force.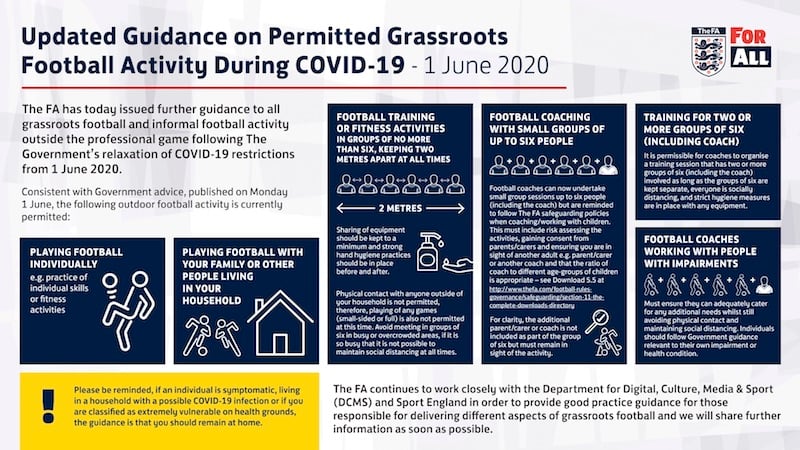 Roadmaps

Whatever sport you're involved in, governing bodies are broadly in the same mode of updating guidance when Government announces, plus, mapping out a pathway to playing sport again.

Football
Hockey
Rugby Union
Rugby League
Lacrosse
American Football
Basketball