As the start of the cricket season nears and excitement builds, we are delighted to announce that we will be attending two cricket events- one in Manchester and one in London.

Whether you're a cricket club looking to join our platform or you're a long standing Pitchero user who just wants to have a chat, we'd love to meet you face to face and talk about how we can help you and your club, as well as our exciting plans for 2020. Read about the events below and book your spot now as there are limited places remaining!
Manchester
What: Lancashire Cricket Expo 2020
Where: Emirates Old Trafford Cricket Ground
When: Saturday 29th February & Sunday 1st March.
Entry details: Free. Register here: https://cricket.lancashirecricket.co.uk/cricket-expo-2020/register-your-interest-to-attend/
Further information: https://cricket.lancashirecricket.co.uk/cricketexpo/
London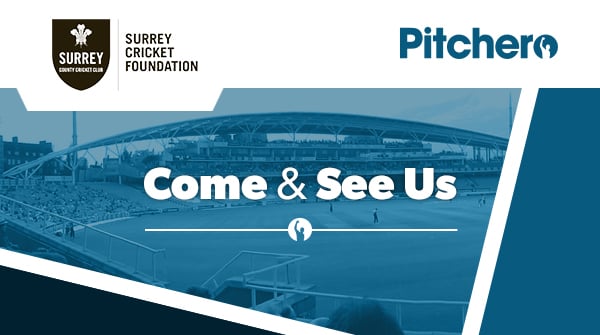 What: Surrey County Cricket Club Conference
Where: The Kia Oval
When: 28th March, 10am-3pm.
Entry details: £10 per person. Tickets available here: https://booking.ecb.co.uk/c/express/ed2e095c-1cf4-4857-ad51-81da34f53c4e
Further information: http://www.surreycricketfoundation.org/
Planning on coming to see us? Let us know which event you will be attending by filling out the form below.
See you there!
---
Can't make it but still want to speak to an expert? Book a call with us instead.