DEMO Day is an opportunity for club officials, coaches, volunteers and academic staff to meet Pitchero staff and partners face to face in October.
You are invited to come to the AJ Bell Stadium (Manchester) on 27 October to see demonstrations of features across our products and ask any questions.

When & where?
Wednesday 27 October 2021

The Willows Suite, The AJ Bell Stadium, Manchester, M30 7EY

Afternoon Session - 1-6pm

Evening Session - 7-10pm
Admission is FREE - but all attendees must reserve a time slot and a topic in advance.
Who will be attending?

As well as Pitchero and PitcheroGPS, The Athlete Factory, Pixellot, TigerTurf and Bookteq will be all be there too.
Your club might want to see how the PitcheroGPS units work or get a free consultation from The Athlete Factory about upgrading your club fitness facilities.
Whether you need help with your Pitchero website or want to take a look at the Pixellot Air camera and how to use video analysis, now's the opportunity.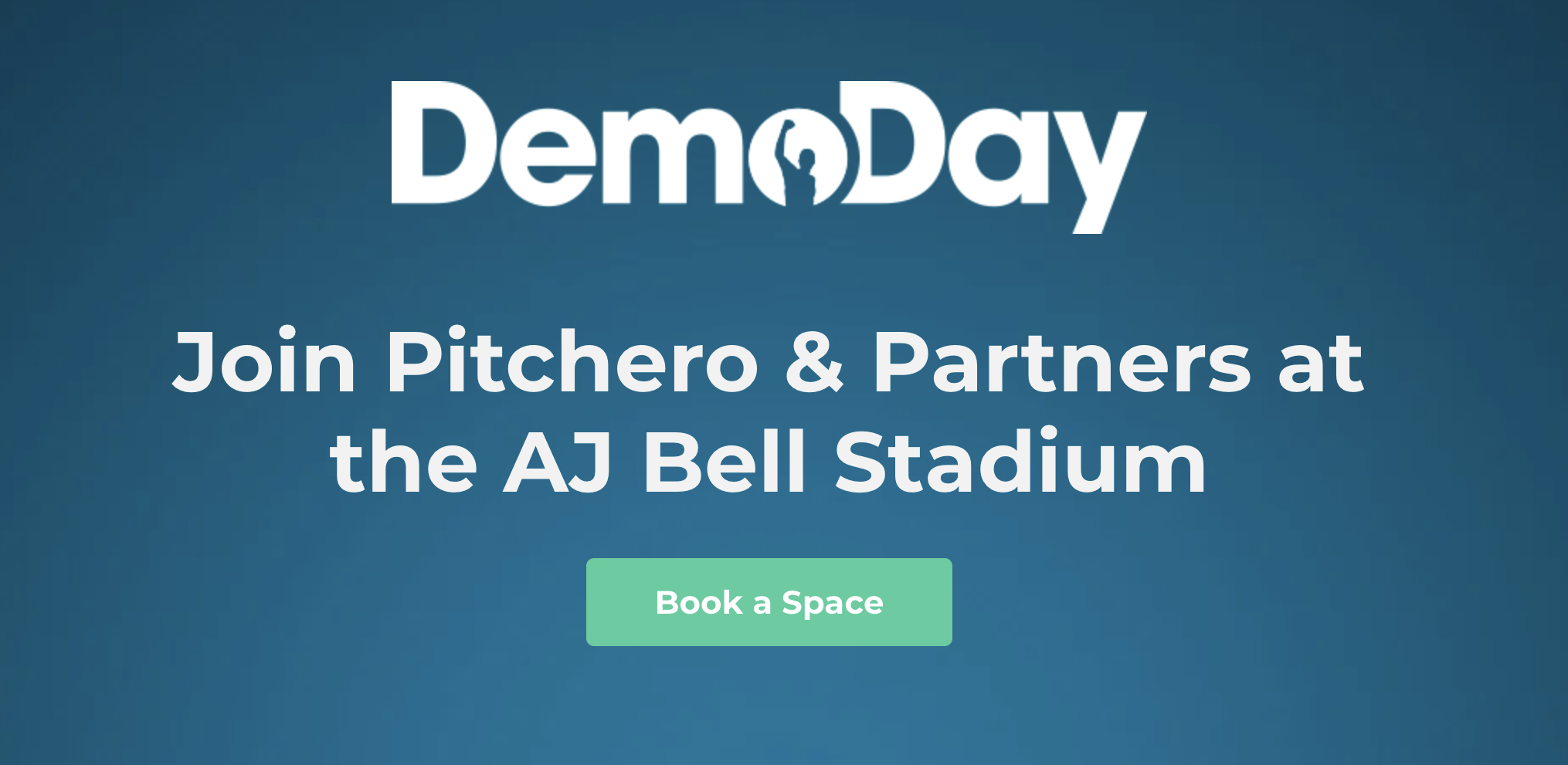 Book a Topic & Time
You can select a topic and book a time to discuss a product or service you are interested in using. Or you may already be using a service but want to learn more.
Topics covered on the day include:
Membership and registration

Online payments

Match fees

Mobile apps

Set up and getting started
Look forward to seeing some of you at the AJ Bell Stadium on 27 October!