When recreational sport re-starts after the coronavirus outbreak, one of the principle challenges for clubs will be around attracting new members.
Seasons have been cut short or cancelled, there have been months without your sport and its resumption will be the starter's gun to rebuild and appeal to newcomers.
By having a vibrant, friendly Club Website and Club App, your club can answer any questions and remove any barriers to someone joining up.
Here are some tips to give your club the best chance with future membership campaigns...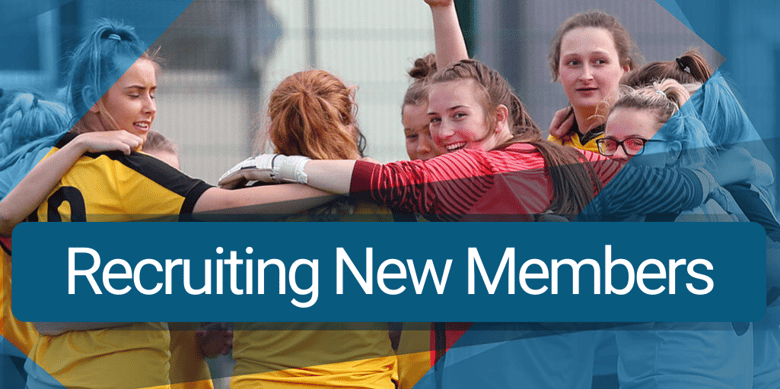 Create a Membership Website Section

What does a potential member want to know? Immediate concerns will be how the club comes across through its website and social media content. Then, can I / my daughter / my son play and fit in here?

Are there teams that match my age and ability? What else is there going on socially? What are the facilities like? When are training sessions and matches? What are the membership costs?

Here are examples of clubs that have a comprehensive membership section:
All you need to do is create a custom section on your Pitchero website and step out the content from training grounds and times to membership fees as well as a key club contact.
You may need to attach forms but ideally, prevent the need for that extra click/file download by writing instead.
Break up the information into bite-sized chapters to make for easier reading (see below).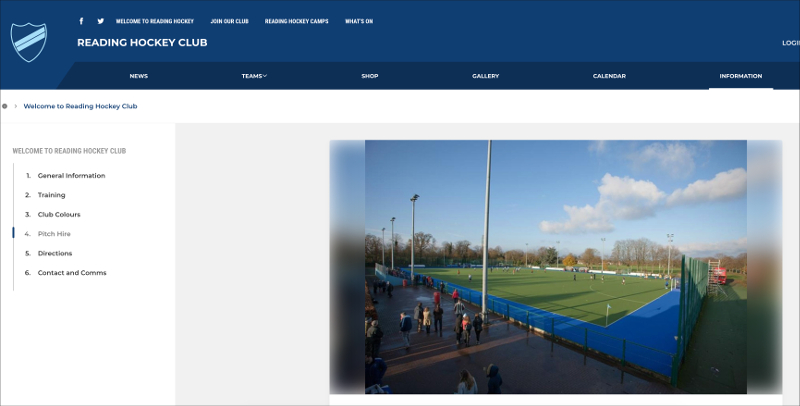 Include a 'Become a Member' call-to-action as a homepage link that directs to your membership section, as Reading HC have done above.

Write an article welcoming new members and outlining some of the key benefits, opportunities and costs/contacts with links to your membership section.

Want to 'pin' the article for new members to the homepage so it remains prominent?
Just add it as 'Promoted Content' to show as one of the first things visitors see.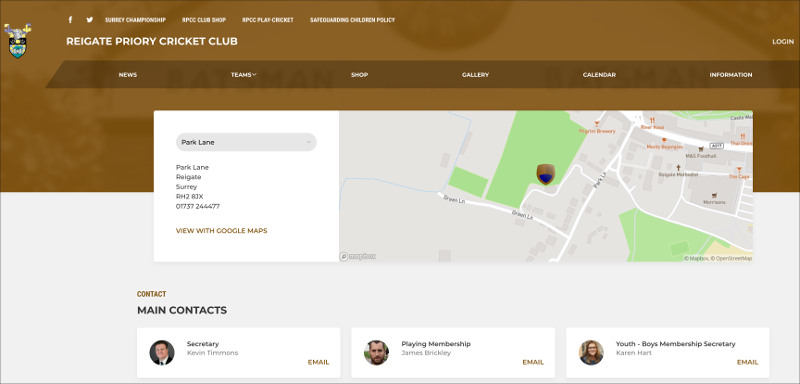 Update all of your Club Contacts
Coaches and Team Managers are each team's touchpoints and for parents and adults alike, the ability to contact the right person quickly is a no-brainer.
Update the club contacts and team pages of your website with names, emails, phone numbers.
You might want to profile individuals as blog articles that can be linked to at a later date. See this example from Morley Cricket Club.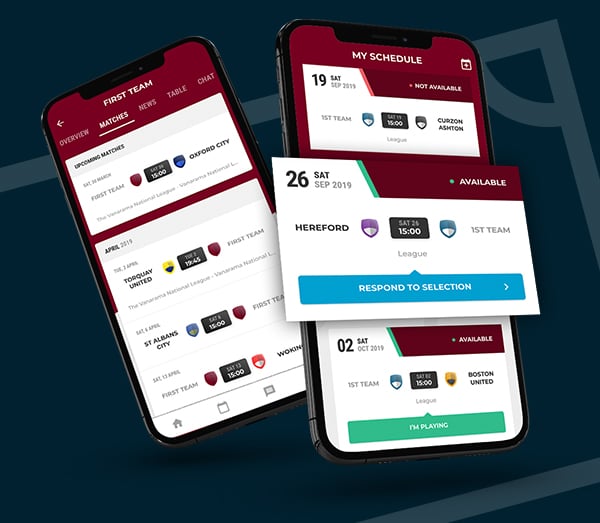 Change fixtures asap
The difficulty for clubs is knowing how much, if any, of a season there is going to be.
Given social distancing and the subsequent lockdown happened in March, it's perhaps most tricky for summer sports like cricket but sports are all watching and waiting.
Website Admins, editors and authors are set to be very busy when recreational sport returns. There will be a rush as everything resumes and so be primed for some website housekeeping:
Update your website with pre-season and league fixtures
Make sure all Coaches have Team Admin access
Check the Pitchero competition system frequently or email Pitchero and request your league is added to the system

Membership Offers
Never have clubs needed to be more flexible about the membership offers they have in their club shops.
Here's how to Sell membership products in your online Club shop. You can opt for 3 different methods: one-off payments, set instalments or a fixed, ongoing subscription.
Importantly, persuading members back to your club, after this stark hiatus, will require a smart and concerted promotional push.
Showcasing your sports club with a modern, exciting website and apps is a step in the right direction, coupled with the passion for sport that volunteers always bring.