Selling teamwear is something that all clubs will be familiar with. A kit launch is a talking point; it indicates a new season is close, generates income and promotes sponsors.
How clubs manage the process will differ but with Pitchero, you can easily sell teamwear online through your club shop.
**If your club isn't set up for online payments yet, here's how to get started.
In this article, we'll look at some of the benefits, concerns and examples of clubs making the most of teamwear through their website.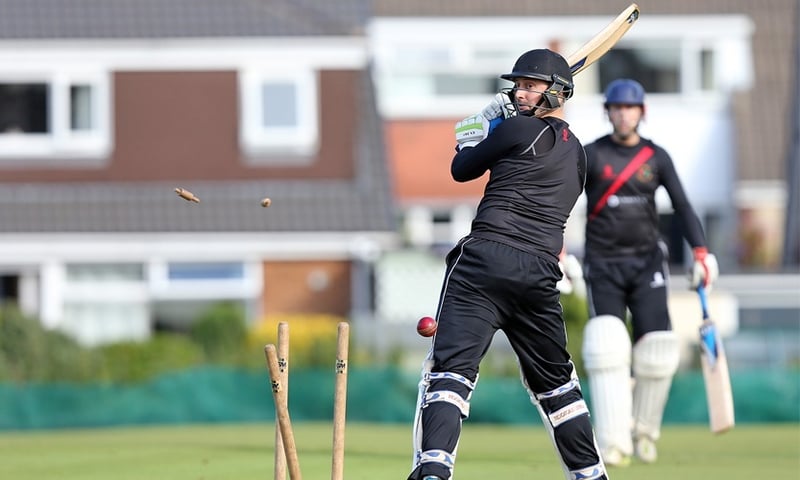 Why should our club sell teamwear directly through Pitchero?


1. Income hits your club bank account first
No chasing payments. No paperwork or confusion; track payments made by members in one place in your club control panel.
2. Upsell to generate more money
Teamwear could be an add-on or part of a discounted membership bundle. It's harder to manage this seamlessly if you involve a third-party website.
3. Increase visitor retention
The goal is to always keep your visitors on your website for longer. Why? They'll learn more, interact more and yes, hopefully buy from you. If they have to leave to buy teamwear, chances are they won't return.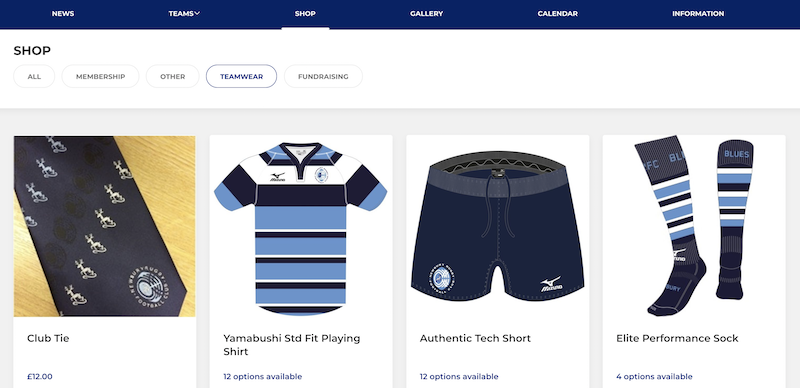 But...isn't doing teamwear in-house unnecessary effort?

Actually, in some ways, it reduces effort for a club's volunteers. Typically, your club has a separate online shop via a sports retailer that needs setting up or overseeing (that takes time).
It's possible to have a very professional teamwear section of your club shop, alongside membership, tickets to events and fundraising initiatives (the image above is Newbury Blues RFC).
Don't under-estimate control either.
Sell via your club website and you control exactly what appears, when and how on a system your club admins and contributors will already know.
Selling teamwear to members via the Club Website doesn't have to be an enormous hassle. I understand why clubs might outsource it but if you simplify the process, it can work smoothly.
A few top tips...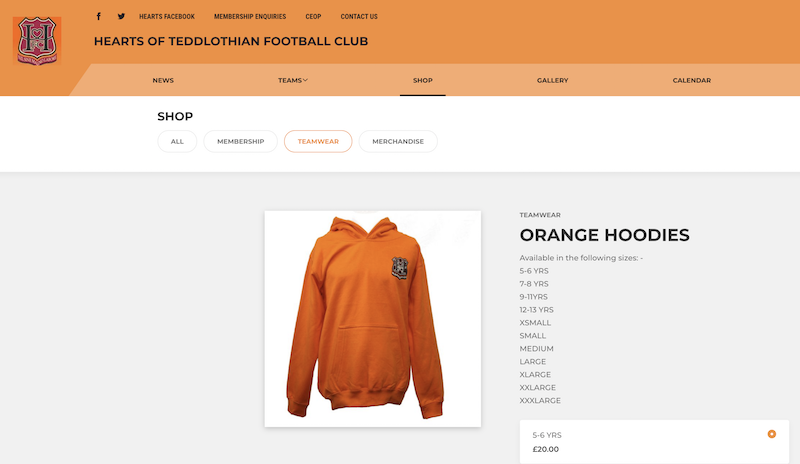 Upload appealing images (like Hearts of Teddlothian above) with club logo of the items to help shoppers envisage what they'll actually be buying.
Offer customisation
Names, initials and numbers on shirts are popular, can be upsold and offer an incremental, financial boost.
Simplify orders
Have a cut-off date for orders (repeatedly publicised via email, website articles and social media) then withdraw that product.
The club is in charge of how and when it distributes teamwear without posting everything out. It could be picked up on a Club Night to get everyone together pre-season.
But....We don't want to fulfil teamwear
If you'd rather avoid sorting the teamwear yourself…your club could still collate the orders via your website (get the income first) then pass those on to a third-party to process. Win-win!
How to get started?
To start selling teamwear on your website, your club will need to have have a payment provider enabled (this is easy to do). Then, you add a merchandise or teamwear product via the club control panel.
If you have questions, our Help Centre walks you through the process or Pitchero clubs can submit a support ticket.