As many of you will appreciate first-hand, running a sports club is a serious time commitment; albeit one that thousands of volunteers happily take on each year.
Whether you're using Pitchero and could streamline some of what you do or are interested in signing up your club to make life easier, there are always opportunities.
In this article, we'll look at some of the ways to cut down on time spent doing club-related admin and make your club money too.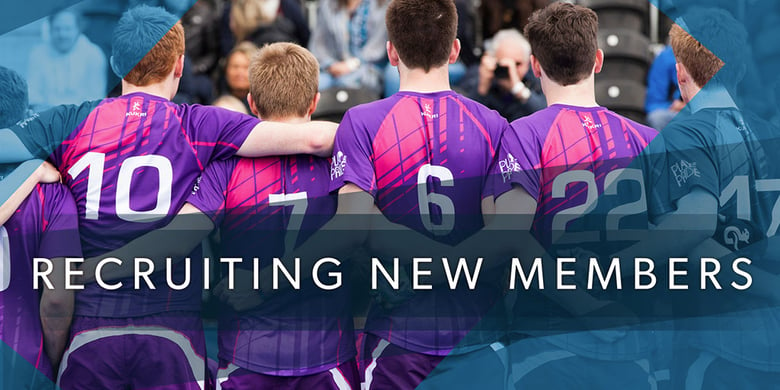 Membership & Registration
Managing your club membership online means confidence in the access and flow of data from one secure location.
You can manually add members, import them from a spreadsheet and invite members to join.
Clubs can create their own custom member registration forms to collect the information they need first-hand and cut out chasing by phone and email.
Members joining your club will register via the club homepage. They'll enter their details, agree consent and register with Pitchero and the club at the same time.
Afterwards, new members are directed to finish any account information required by the club.
"Registration used to be a paper exercise, collecting forms and cheques. It was an admin nightmare. Doing that all digitally, with a membership database, has cut down on the admin ten-fold."
Peter Samuel, Fullerians RFC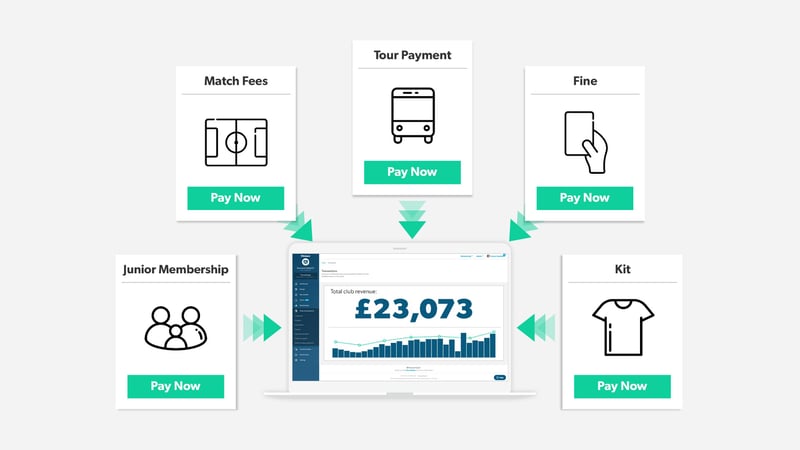 Payments & Online Shop
Clubs collecting payments by credit and debit cards from their members achieves two game-changing results.
It's rapid income that lands in the club bank account and convenience for members looking to renew at a time that suits them. Here's three immediate benefits:
See who has and has not paid in real-time
Create and download financial reports to Excel
Send payment reminders by email

Interested? You can read our Pitchero Works case studies; conversations with a variety of clubs who've seen the benefit.
Here's how to set it up and you can book a call back for your club too.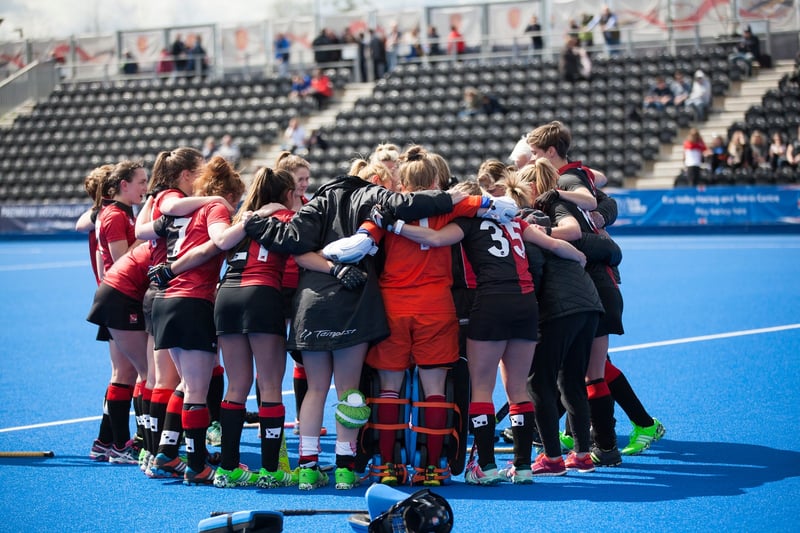 Team management
Club admin takes many forms. Sometimes literally. Take the workload of coaches and team managers with all the organisation linked to running teams.
We will get back to playing sport at some point and managing squads online with Pitchero has plenty of benefits:
Coordinate training sessions and record attendance
Oversee player availability and selection
Send private or group messages
Manage players and parents simultaneously


All clubs can download and use their own Club App where players can manage the games they're available for and see the team picked for the next game.
Coaches and Team Managers can nudge players for availability then select and notify the starting team with the Manager App.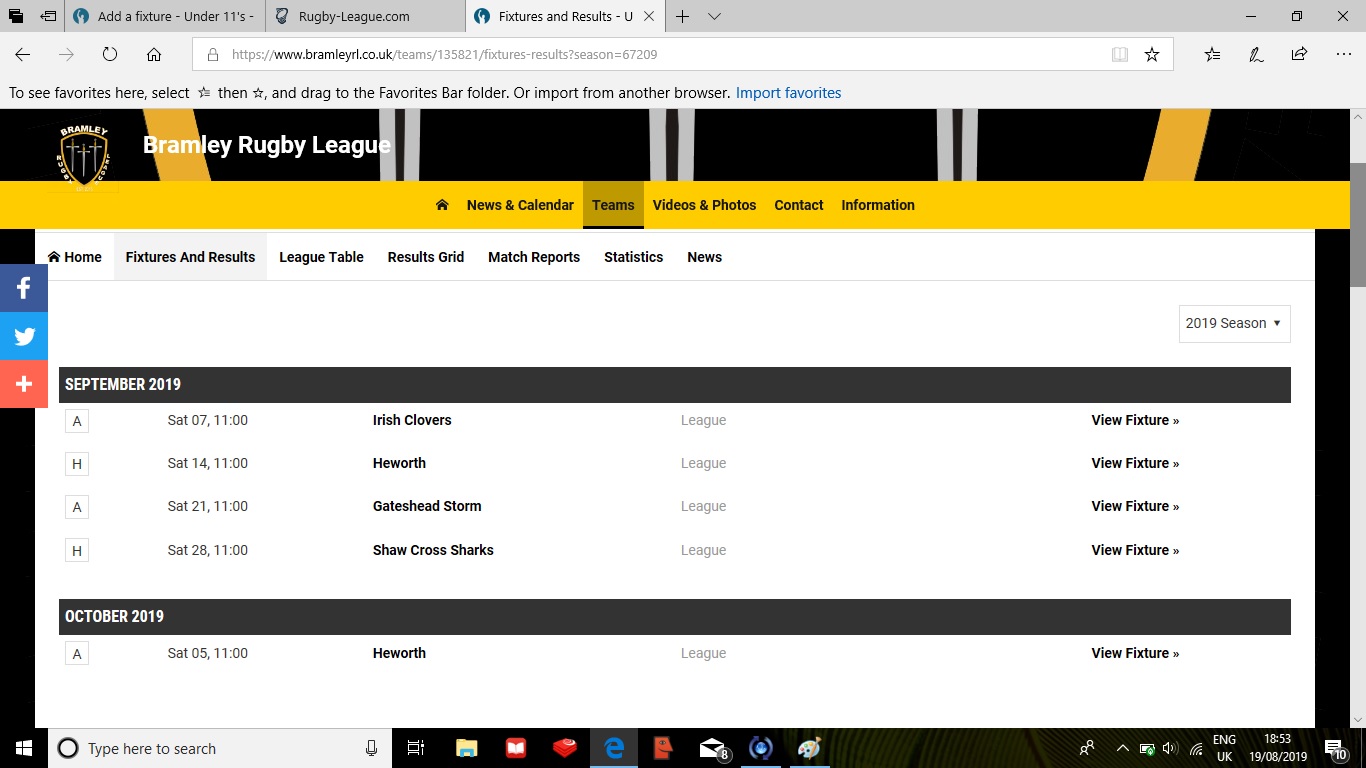 Fixtures and results
In many ways, ensuring your club website has the correct fixtures and results is the foundation. It will generate a huge volume of page views over any year.
By coordinating this process with our central Pitchero database that holds 2,000+ leagues, it saves so much time.
Multiple teams can use the same fixtures saving team managers hours each week. Doing it this way online also gives consistency and accuracy across competitions.
Receive instant league and cup updates on your club-branded mobile app
Record match statistics in real-time and publish live updates across your website, mobile app and social media channels
Want to get started?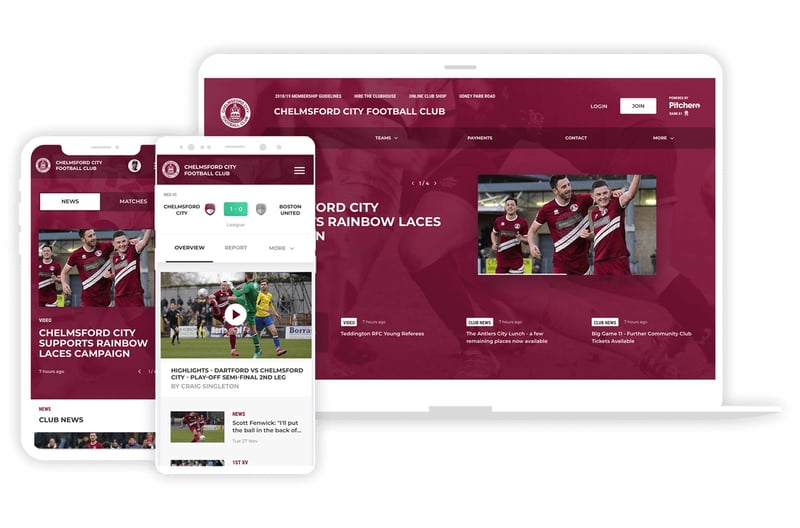 Sign up to Pitchero (free trial) or Talk to an Account Manager for any questions you might have.
Want more time-saving tips? Read our blog post 5 ways Pitchero can help save your time.
We've also got a comprehensive Help Centre that covers all aspects of managing your club online.