Football's Premier League has come in for fresh criticism over the way it redistributes and spends it's significant wealth, this time from the Football League.
Chairman of League Two side Accrington Stanley Andy Holt has cast his judgement on the Premier League's spending, calling it a "disgraceful largesse with funds."
Holt spoke to BBC Radio Lancashire and then took to Twitter to express his thoughts, taking aim at the increase in wages of star players and the large amounts paid out to agents in transfer dealings.
Hang your heads in shame .@premierleague you an absolute disgrace to English football. https://t.co/Dd6puXpYJW

— Andyh (@AndyhHolt) May 9, 2017
.@premierleague @England Hang you're heads in shame .@premierleague @ManUtd We run our club with less than this... £2.2m. THIS is the problem with English game pic.twitter.com/Da9jtLyASZ

— Andyh (@AndyhHolt) May 9, 2017
Whilst Holt's concerns are from within the Football League pyramid, it's worth considering how much the Premier League gives to those further down the ladder - and whether it's enough.
After several years of pressure from football fans, grassroots players and even the government, the Premier League committed to doubling their grassroots investment from the 2016/17 season onwards.
At £100 million a year, it's still a drop in the ocean when you consider the £5.1 billion yearly injection they now receive from Sky and BT for the right to broadcast games. For some, it leaves a sour taste when you see teams invest millions in a marquee signing to then only commit a fraction of that to the thousands of grassroots players that make the game what it is.
Still, the grassroots game has seen results from Premier League cash, having financed 300 facility projects, 69 artificial grass pitches, 112 grass pitches and 54 changing rooms in the past 12 months through The Premier League & The FA Facilities Fund.
They also part fund the FA's Parklife project (pictured below and discussed in more detail here), where city based football hubs are giving grassroots clubs access to top of the range training and playing facilities with a distinct focus on improving participation at grassroots level.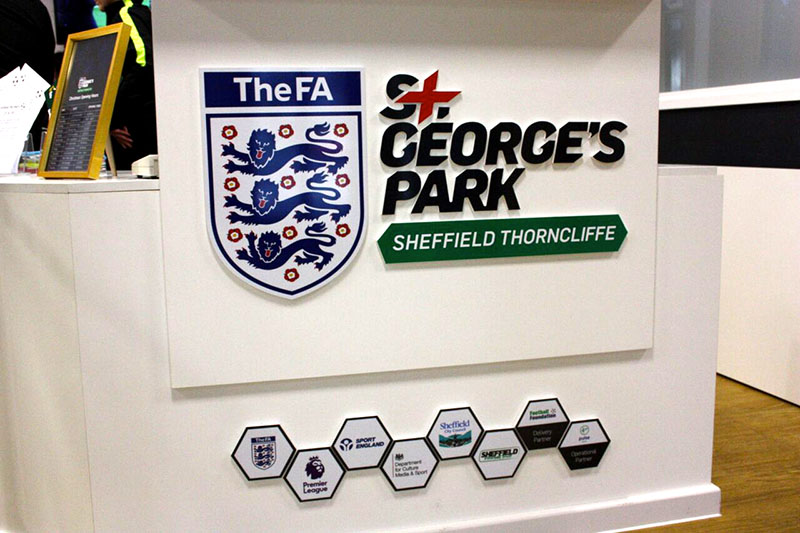 Certainly with regards to that project, the FA have targeted the right area. Poor facilities are a significant factor in dropout rates of football, so improving them should be seen as a priority.
What we're certain of is that significant funding for the Non-League and grassroots game would result in a healthier game for us all. As we recently discussed, football at grassroots level provides a great stepping stone for young, talented English players who are often disregarded by the high profile clubs academies.
Take a look at Jamie Vardy, Chris Smalling and Charlie Austin for just three recent success stories.
Plus, the England national team needs all the help it can get in order for it to compete consistently at the World Cup and European Championships. Investing in lower league clubs, where Non-League talent with the potential to play higher up the pyramid flourishes, can help to supplement the talent stream for clubs at the top and improve the overall level of our game at the bottom.
Ask the Premier League, and they'd likely say that big name signings like that of Paul Pogba maintain the league's global appeal. It's this appeal that in turn funds the level of investment that Football League clubs and grassroots communities receive. What's harder for some to swallow is the extortionate fees that are leaving the game altogether - namely agent fees.
A popular footballing hashtag, #footballfamily, is used by grassroots members every week as support is given from one member of the community to another. If we really do possess an inclusive football family that spreads from the Premier League to grassroots, we need to see sustained investment in projects that allow anyone to dust off their old football boots and get out on the pitch.