We've improved our Donations tool by adding a new feature.
As donations to grassroots sports clubs continue to rise, we've added a new feature that allows you set a fundraising target for your club and track how much progress has been made towards meeting that target.
Chinnor Rugby Club for instance, have set themselves a target of £25,000 and have raised over 30% of that amount.
Setting a clear target is a great way to encourage donations, monitor success and keep members engaged.
To add a target and display the current progress:
Select the product in your club control panel and click on 'Product Information'
Select both 'Display total amount raised on product page' and 'Display a fundraising target'
Enter your fundraising target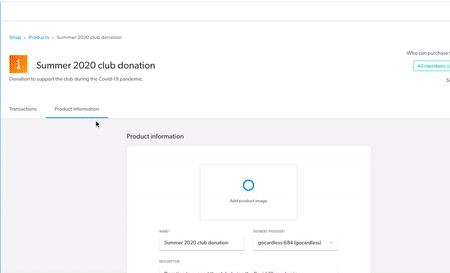 Your target and progress will now be displayed on the product page.
If you haven't set up the Donations tool for your club yet, click here to learn more about how it works and how to set it up.