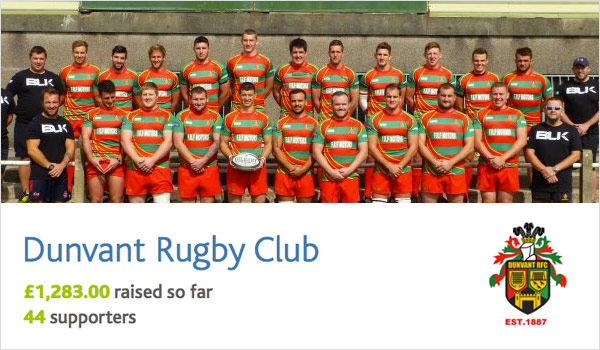 Introduction
Dunvant Rugby Club in Swansea have been registered with easyfundraising for over 5 years.


Dunvant discovered easyfundraising when the Webmaster for the club, Roger Knight, Assistant Secretary, was searching some English Rugby Union club websites and saw a number of them promoting their affiliation.


Roger became the main advocate of the easyfundraising message through the club, to both staff and committee members.
Why did they sign up?
Dunvant RFC has a fine history in Welsh club rugby, and all members are keen to financially aid the club's future. In 1997, the club was relegated from the top flight of Welsh Rugby Union and this led to a re-structure and re-building of the club as a wholly amateur team, but the financial shortfall from their relegation still hangs over them.
Roger recognised that easyfundraising presented a fundraising opportunity that would enable the entire club's community to get involved.
"As a club that was left with significant debt when we rose to the top flight of welsh rugby 20 years ago, anything that can contribute to the running of the club has to be embraced."
How did they get started?
Following the initial sign up, easyfundraising provided a range of promotional tools to help Dunvant spread the word to target supporters in the club and beyond. But Dunvant also planned their own promotional strategy:
"In the first instance we printed 300 EF leaflets to distribute to club members," Roger explained, "but we include details of easyfundraising on our website, in our annual membership letter, and also mention it at our Annual A.G.M."
Communication wasn't limited to just members though. The club also worked hard to spread the word and refer other clubs, as Roger clarified:
"We have a dedicated half page in our match day programme and if in a cup game where we print a different A4 sheet only, we also give it a mention".
To date, Dunvant have 44 active supporters, and have referred 2 other clubs. Roger continued:
"At each of our home games when with visiting committee in our post match sponsors buffet, I have tried to encourage them to sign up using our referral."
How do they know how it's going?
The web portal for the club on easyfundraising, allows all supporters connected with the club to see the difference they are making:
"It's very easy to track our progress, our cause page shows our earnings and shows a ranking of our top 10 supporters plus the toolbar gives me as the club's admin an overview of our performance" said Roger.
What has the funding made possible?
As explained, the funding generated by easyfundraising has been invested into the club to assist with operating costs and try to limit the impact of club's debts.
Tips for Success
Make the most of referrals - spreading the message at matches. The club receibe a 20% referral fee from all donations generated by their referred causes, within the first 12 months of their sign up.


Promote the Donation Reminder - that way supporter are reminded to shop via easyfundraising whenever they are shopping online.


User promotions tool provided and spread the word through all available club channels - website, programmes, newsletters, meetings and social media.


Work as a team - get the committee on board and engage with all members.


Sign up straight away. They say you don't get something for nothing but in this case you do. You pay the same price for your goods as you would with the easyfundraising contributions.


Use easyfundraising to raise FREE funds for your club
If you're a webmaster of a UK club, you can start collecting FREE donations today. All you need to do is:
Go to the Performance section of your Club Control Panel.
Click the easyfundraising tab.
Click the Register my club for free button and complete the short sign-up form.
Remember, if your club already have an easyfundraising page, click the 'Already registered' button and provide your current easyfundraising cause URL (found in the "Share your Cause Page" box on Raise More).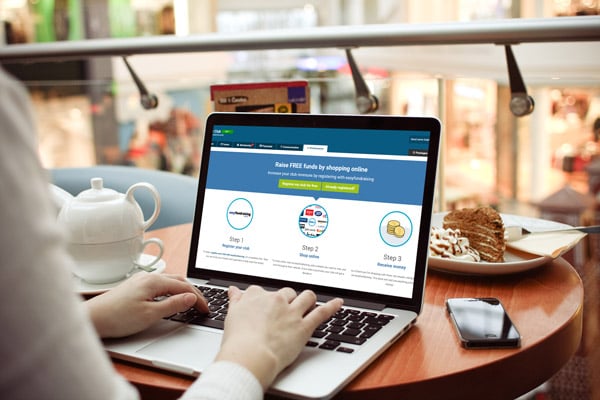 Support
If you have any questions about easyfundraising, please contact our Support Team via email, Live Chat or by calling 01924 470 695.
Thanks,
Pitchero