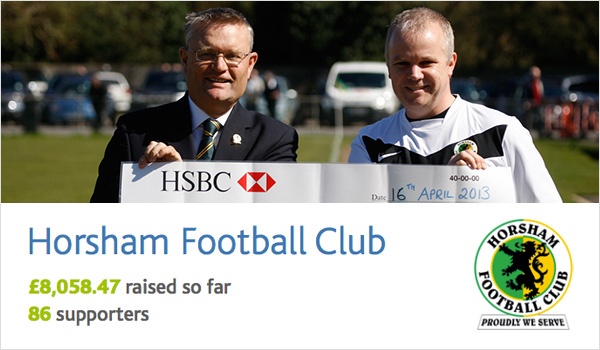 Introduction
Horsham Football Club in West Sussex, have been registered with easyfundraising for over 5 years. They are the highest raising Football club, of over 3,000 registered.
Horsham's finance director Mark Butler discovered easyfundraising as a fundraising solution that would engage with all of the supporters and entire club community.
Mark Wells, Committee chairman and website manager became the main advocate of the easyfundraising message through the club, to both staff and committee members.
Why did they sign up?


As a semi professional team in the lower tiers of English Football, Mark and the Horsham committee realised that raising funds is vital for the club's sustainability and growth.
"At our level every penny we bring in is vital but we were aware that other fundraising ventures, such as match or player sponsorship, appealed only to a small section of our supporters so we wanted something that could be wider reaching and found that easyfundraising fitted the role perfectly."


How did they get started?
Horsham found that initial uptake was slow because with a promise of free money comes the skeptical views that there must be a catch. However, they promoted the receipt of their first cheque from EF quickly convinced the doubters and to date they have 86 active supporters raising funds whenever they shop online.
"We like to keep the easyfundraising name in the forefront of our supporters' minds and have the logo prominently displayed on our club's official website along with a direct link to our unique easyfundraising club URL. We ensure that this link is also included on every first team match report throughout the season and print regular reminders in our match day programme."
easyfundraising provide a range of promotional tools to help the club spread the word to target supporters in the club and beyond, including posters, flyers, pre written emails and social media posts.
How do they know how it's going?
The club's web URL allows all supporters connected with the club to see the difference they are making:
"It's very easy to track our progress, our cause page shows our earnings and shows a ranking of our top 10 supporters plus the toolbar gives me as the club's admin an overview of our performance." Said Mark.
"This has enabled us to budget for a number of outgoing expenses that might be coming up."
What has the funding made possible?
Although every penny that the club brings in is put to good use, one of the uses Horsham have found of easyfundraising is that it has enabled them to purchase items of merchandise which is sold on to supporters thus maintaining a regular income flow.
Tips for success
Spread the word to members, fans, players, officials, then tell them to escalate that to their own friends, families and workmates.
Try to encourage local businesses to support your club. "My 'day job' is a travel supervisor – therefore I am able to book all business travel via easyfundraising. We are able to raise hundreds of pounds this way".
Promote the Donation Reminder – that way supporters are reminded to shop via easyfundraising whenever they are shopping online.
Use promotional tools provided and spread the word through all available club channels – website, programmes, newsletters, meetings and social media.
Use easyfundraising to raise FREE funds for your club
If you're a webmaster of a UK club, you can start collecting FREE donations today. All you need to do is:
Go to the Performance section of your Club Control Panel.
Click the easyfundraising tab.
Click the Register my club for free button and complete the short sign-up form.
Remember, if your club already have an easyfundraising page, click the 'Already registered' button and provide your current easyfundraising cause URL (found in the "Share your Cause Page" box on Raise More).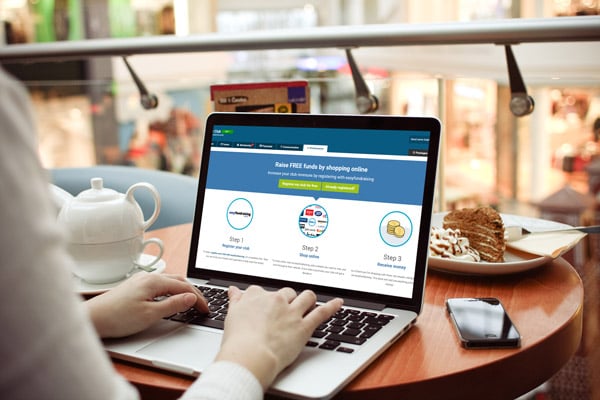 Support
If you have any questions about easyfundraising, please contact our Support Team via email, Live Chat or by calling 01924 470 695.
Thanks,
Pitchero