Not only can you interact with members, check availability and select and confirm your teams, you can access Pitchero Play's instant match highlights in the lastest Manager app feature.
There's many more great tools available in the Manager app that will help your club run efficiently and defining how your club captures key match events has never been easier with the integrated Pitchero Play software.
Find Pitchero Play in the Manager app
Located in your match centre, getting started with Pitchero Play is simple. Select your fixture from the side of the pitch and hit the Pitchero Play button to start capturing match events.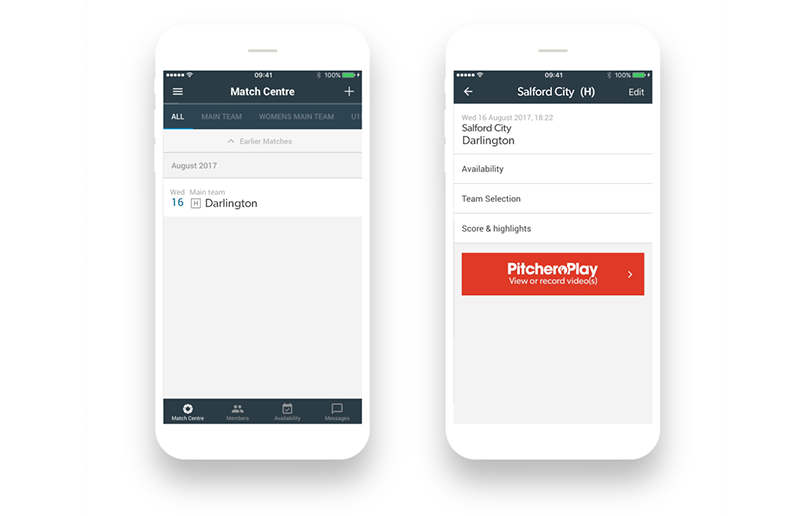 Record your games and create instant highlights
Pitchero Play makes it simple to record your games. Using your iPhone's camera to record the footage, the app then does all the leg work to produce and publish match videos within 90 seconds of it happening on the pitch.
Let's say your team's just scored an absolute screamer and you want everyone to see it. Select the team, hit 'goal' and tag the player, the app will automatically create a short highlight. No post-match editing, no expertise required.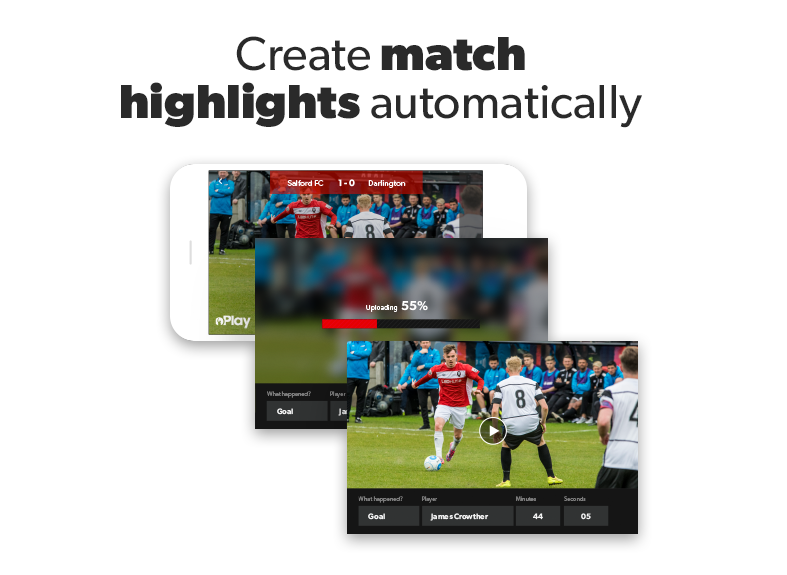 Share on social media in seconds
Pitchero Play takes your Club's finest moments out on the pitch and broadcasts them to the world. Sharing your highlights on your Pitchero website and across social media automatically means you can focus on capturing the next piece of action. By the time the final whistle blows your job's done and it's time to sit back and watch the love for your highlights pour in.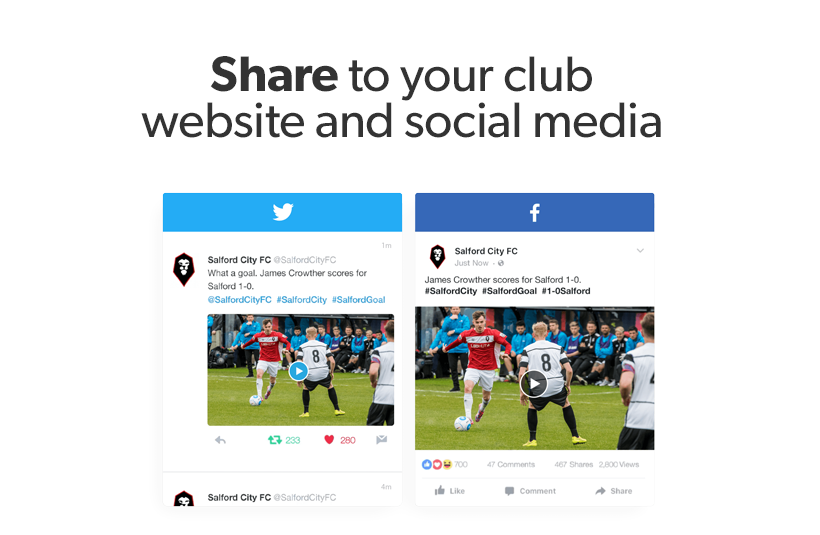 Showcasing clubs to the world
Clubs across the UK are already showing their skills off to football audiences worldwide thanks to Pitchero Play. Check out the 10 absolute pearlers scored by Club's just like yours - all captured by Pitchero Play.
All for free in your iOS Manager app
You can find Pitchero Play in the Manager app right now on iOS, just head to your match centre and select the fixture you to want to create highlights for.
Don't have the app yet? Download it now for free on iOS.