Enfield Cricket Club are using Bookteq's intuitive online booking system on their Pitchero website to hire out their facilities.
We caught up with the club to see how they're making it work to their advantage - to boost bookings and revenue.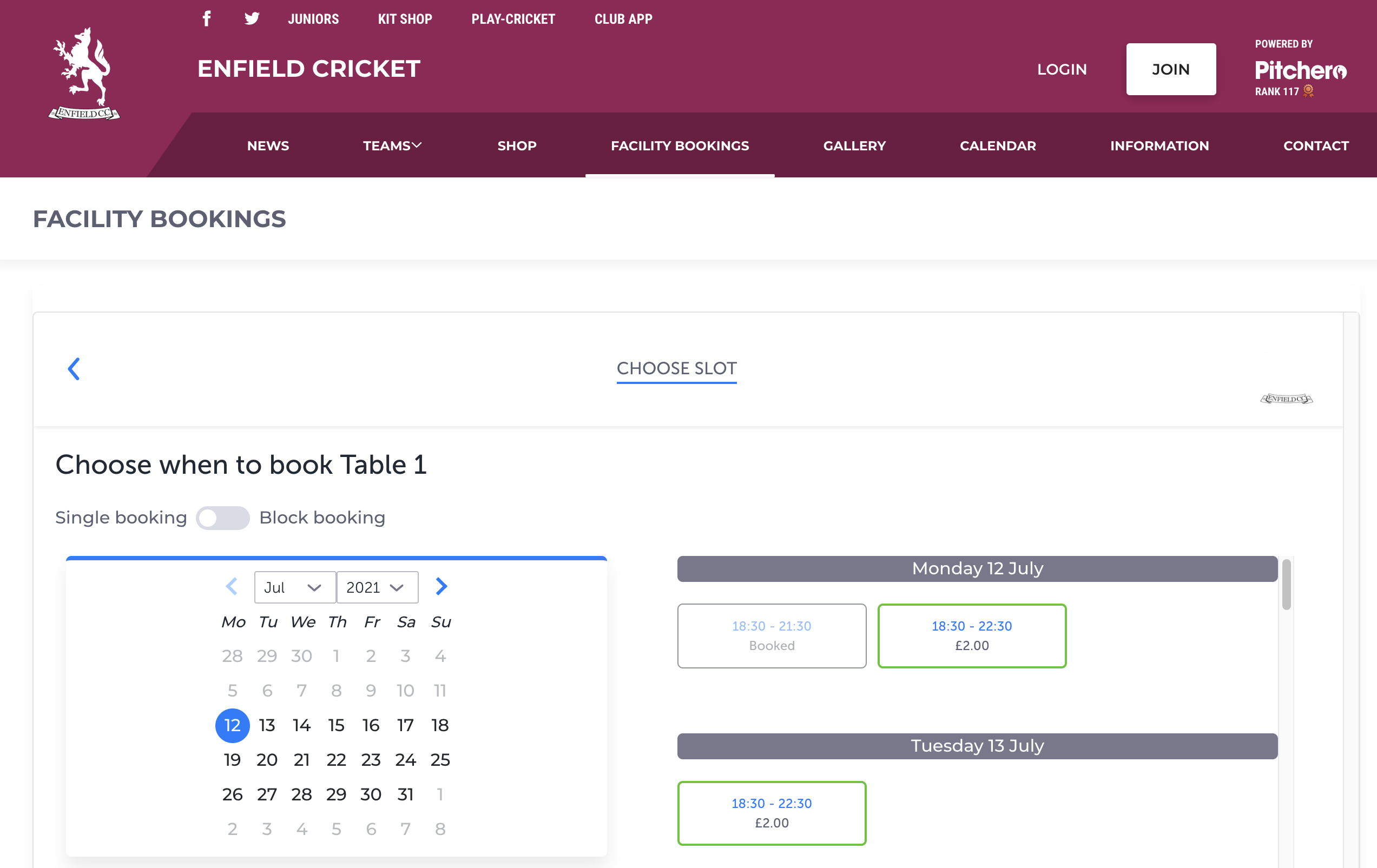 Clubs can get their own embedded online booking calendar within their Pitchero Club website. Customers can see a club's availability of bar facilities, pitches, changing rooms or entire venues and hire them 24/7.
As for getting started, James Quinlan from Enfield CC, reckoned:
'Signing up to Bookteq was an easy and quick process.

We had an immediate need to develop a booking system and the Bookteq platform provided exactly what we were looking for.'
Those who need help can rely on Bookteq's support: 'They were on-hand to assist with the set-up and, after a 45 minute call, were able to set up the platform for us.'

Getting Started

All you need to do is visit the Facility Booking section in your Club Control Panel to register a Bookteq account and connect it to your website.

All clubs can claim a 1 month free trial of Bookteq.
Just connect your account, promote the booking calendar on your website and collect venue hire payments online.
Using Bookteq on your Pitchero website achieves 3 key goals every club wants.

More venue bookings
The whole process is online so easy for customers to choose dates, times and what to book. We all operate online for restaurant, hotel or airline bookings - so why not sports clubs?
Increase club revenue
Showing your venue available online and making it incredibly simple to book increases the chance of more bookings and then repeat business.
In the case of Enfield Cricket Club, they have six tables available.
The venue is open to the public to come and use the facility on a one-off or block basis. Their pay-as-you-use system means that you can book and use without being a member.

Reduce volunteer admin
This is at the heart of everything Pitchero does and we want to see clubs hiring out facilities all-year-round - but without extra hassle heaped on volunteers.

James at Enfield Cricket Club is already seeing the difference:
'It has removed the need for individuals to manage bookings, which has been a challenge in the past, and has proved very successful so far and has definitely met our needs.'
Add in the fact that it works across multi-sport venues, is suitable for all facilities, you can manage multiple spaces in one place and get excellent customer support - and it's easy to see how it's already popular with Pitchero clubs.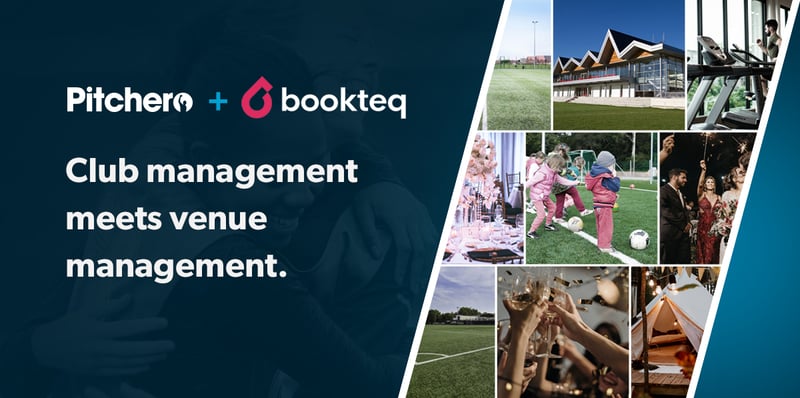 How does my club get Bookteq on our Club Website?

Here's how to get 3 months free straight to your inbox to roadtest the Bookteq features.

Have any questions first? You can Book a consultation to understand how it can work for your circumstances.

If your club is already set up or if you prefer to do things yourself with our Helpcentre article, look no further.

Here's how to Manage facilities booking with Bookteq - from creating an account to adding the calendar plugin, choosing a venue or space to display and contacting support.
There are also case studies with other sports clubs who have used Bookteq and you can read those over on our Clubhouse.