Teenagers, by their very nature, are baffling to adults. Rarely lifting their head from one screen to the next, it can seem like they spend most of their time in their own language with references to modern culture, described in memes that left you behind a number of decades ago.
Sound familiar? Whilst this category of members at your sports club may seem like a tough nut to crack, they are imperative if you are to survive. 'Generation Z' (or those born roughly from the mid-90s onwards) will still be around when you're too creaky and long in the tooth to still be taking to the pitch.
Keeping these youth players involved at your club well into adulthood is what keeps your club alive for generations. Secure your club's future by embracing the often mind-boggling needs of Generation Z.


Digital is a native language
If you're going to infuse the imagination of your club's Generation Z members, you need to speak their language. Thanks to the digital revolution, kids of today are switched on by very different things than those born before them. And unless you can meet them where they like to mix, your club risks being left behind.
The (admittedly non-official) cut-off point for those categorised as "digital natives" is those born after 1980. Wikipedia defines them as:
"...children raised in a digital, media-saturated world, require a media-rich learning environment to hold their attention."
Whilst you're comfortably computer-literate if you're reading this, technology moves at a fast pace and your level of digital nativeness may be disconnected from those in generation Z.
Your club need to be digitally nimble in order to keep up. As a club however, there are a number of ways you can go about doing this.


Communication has changed
Starting with communication. Quills, carrier pigeons and postal workers have long been thrown on the communicative scrapheap – and even seemingly modern methods of communicating like email and text are slowly being phased out in favour of more fashionable alternatives.
When it comes to generation Z, you'll probably find that even the seemingly ever-reliable face-to-face discussion is not the way to communicate.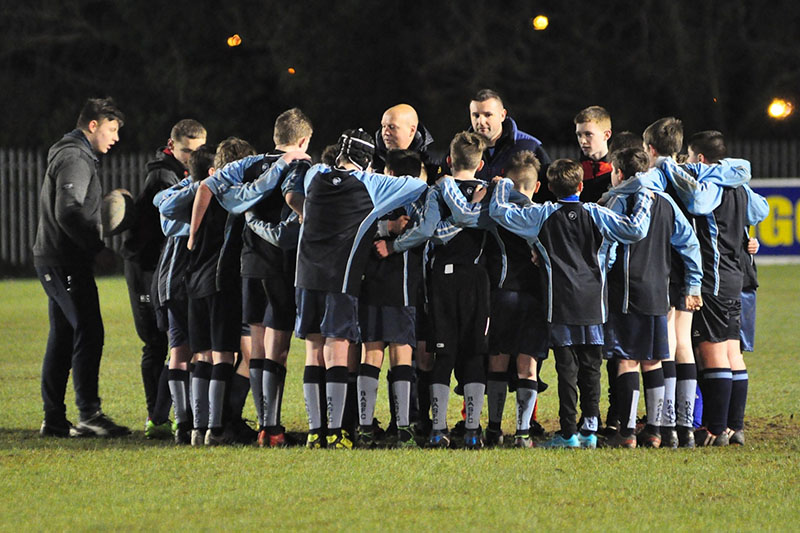 Instead, harness the power of the smartphone to meet those club members where they communicate with one another. Instant messaging services are all the rage due to their capacity to chat directly with friends over their communicative powerhouse device – the smartphone.
The smartphone should be the start and end of all your communication with generation Z.


If it's not compatible with smartphones, it's not worth using. Apps like Whatsapp and Facebook Messenger offer the opportunity to communicate directly with individuals or teams in group chats. The chances are that every generation Z member uses them daily.


Even if you don't have the numbers of those club members (or follow on social media sites), instant communication is still a possibility. With Pitchero your club get their own app, complete with the ability to communicate with members via smartphone.
Plus, thanks to push notifications sent via the Pitchero app, players can set their availability for upcoming games and coaches and team managers can let players know who has made the team for.
Embrace good content

Your club's social media channels are such a vital component to engaging young people online – but again you need to put yourself into the mind of a member of generation Z.

Stroll through the viral environment of social media content and you'll notice a certain flavour running through most of the what turns out to be successful.
Rich media. Just as predicted in the definition of a digital native, catching the attention of Generation Z requires rich media forms like video or high quality imagery.
FIXTURES | After an unbeaten start in August, here's what September has in store...#SalfordCity pic.twitter.com/7YdkvpiLfA

— Salford City FC (@SalfordCityFC) September 1, 2016
Your main platform for providing that is social media. As a community sports club that exudes passions and dedication out on the pitch, social media's emotive characteristics are perfect for creating and distributing good media-lined content.

Arm your club with a decent camera and use it to collect quality imagery of all your teams in action out on the pitch. Use it to modernise your social media channels and engage generation Z in what they love the most – shareable rich media.

To fully maximise the impact of digital content, turn to video. Thanks to the ease at which we can create, upload and access video online, it's popularity for getting attention is growing (Cisco claim that it will account for 69% of all internet traffic come next year).

The good news is you no longer need any grounding in graphic designer or video production to create outstanding imagery or video. Look to services like Canva for dead easy graphic design-worthy image creation.

Plus, check our own Pitchero Play for creating instant match highlights of your club out on the pitch (just like Sutton Coldfield Town did to capture this cracker below).



Everything is done online
By now, you probably get the jist. Digital is everything in the modern age – particularly when trying to catch the attention of Generation Z. But, as your innumerable digital platforms tick along in different directions, how do you bring it all together?
Enter the club website. The go-to home for all of your club's latest news, fixtures, rich media, match reports and more. A club website should act as the epicentre of your digital output, where members and non-members alike can find everything they need to know about your club.
With Pitchero, you can get it all. A mobile-friendly club website with integrated social media channels, communication via the club app and top-draw video content with Pitchero Play.


Hand them the responsibility

Want to truly engage Generation Z members at your club but just struggling to know your Whatsapp from your Snapchat? Empower your club's younger members and put control in their hands.
Ask the younger squad members what works best for them when communicating on team issues. Let them come to a decision of what works best and do your best to jump on that technological bandwagon to get the most engagement and enthusiasm from your members.

For social media and content creation on your club website - could someone take on a live tweeting role on match days? Hand them a camera and ask them to take pictures as the game unfolds. Could one of your squad become the match report writer or highlights cameraman?

The people who know how best to engage Generation Z are Generation Z themselves. Give them the responsibility to make modern technology work at your club and watch their fellow teammates embrace a modern, forward-thinking club that retains its members long since they've left their childhood years behind.