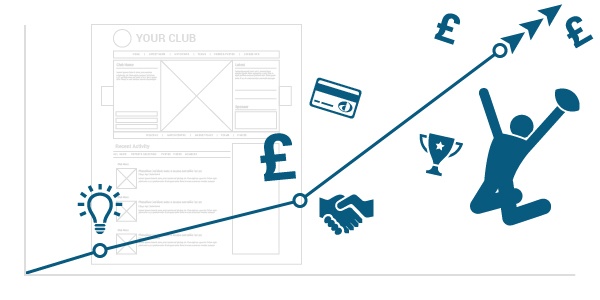 Sponsorship
Sponsors play a pivotal role in grassroots sport, with virtually every club relying on some form of sponsorship to help with the running of the club.
Whether it's for a new kit, to improve club facilities or simply somewhere to have some food and a pint after the game, you need to make sure your sponsors also see a return on the investment they give to your club.
This guide will show you how to use your Pitchero club website to maximise your sponsorship revenue and provide great sponsorship opportunities to new and existing sponsors.
Sponsorship opportunities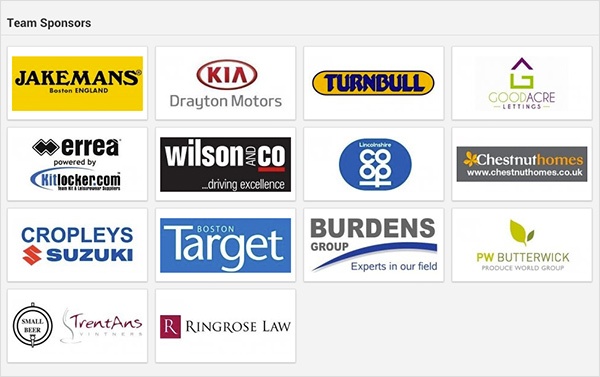 There are a number of options for companies interested in sponsoring your club, so it's important to remember that you don't have to be limited to just one club sponsor.
As long as you can provide potential sponsors with a good value proposition, without damaging your relationships with existing sponsors, then the number of sponsors you have is totally up to you.
Before you start your journey to maximise the sponsorship potential for your club, it's worth looking at your national or local governing bodies advice on sponsors.
The RFU and The FA have some great advice and help, with plenty of downloads that will help you along the way.
Sponsorship and your Pitchero club website
Ultimately, sponsors want to reach as many of your club members as possible. That's where your Pitchero website comes in.
The site allows you to promote a number of dedicated club sponsors, plus also add sponsors to certain website pages, teams and even players.
All sponsors can be added through the Sponsors page within the Site Content section of your control panel - you can also choose the pages each sponsor appears on.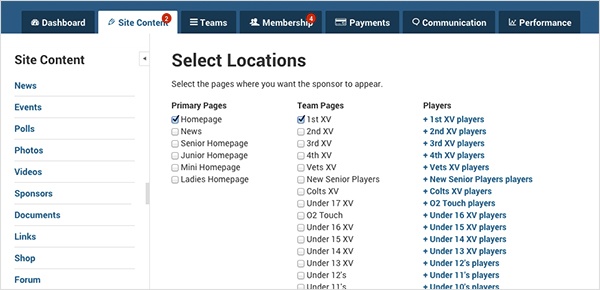 Simply add the sponsor name, type and description, then upload the sponsor logo which should be 300x125 pixels in size.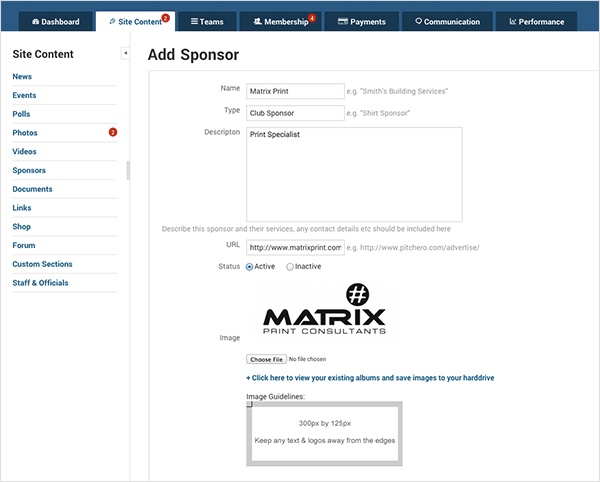 It's important to get the sponsor to provide a logo in this size. Neither of you want a cropped or pixelated image to show as this will affect the performance of the banner.
Don't forget, you should always add a link to the sponsors website or contact information when adding a sponsor.
Club Sponsors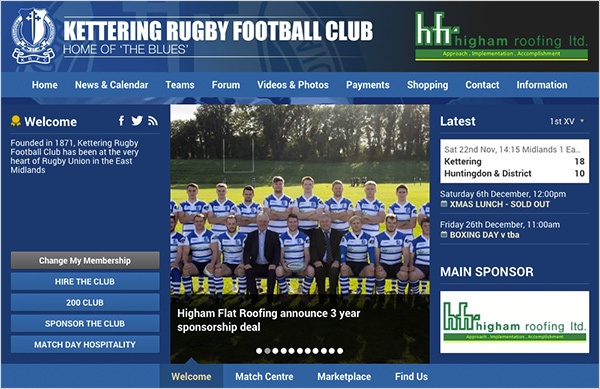 Club sponsors can be added to the sponsor section on the club homepage. This is the most visited page on your website, and consequently the most valuable sponsorship space.
If you have more than one club sponsor, the sponsor images will rotate after a few seconds to give sponsors equal coverage.
Section Sponsors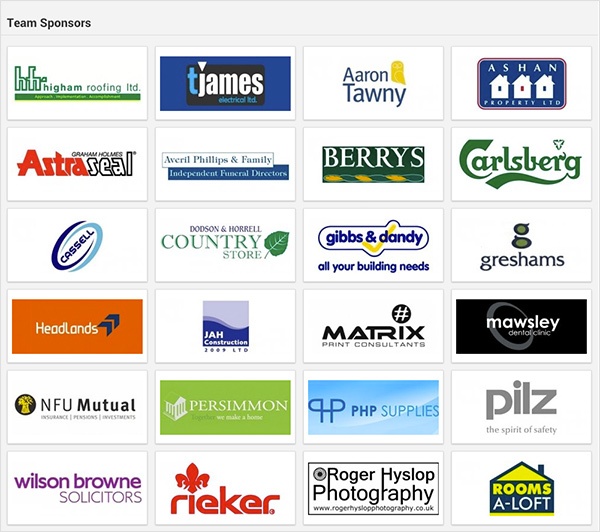 Adding sponsors to a section of your site such as News or the Junior section, will add the sponsor to the sponsors section at the bottom of the chosen page.
This is a great way to provide sponsors with a targeted placement opportunity. For example if you approach a Children's Party venue to become a sponsor, they may be particularly interested in sponsoring the junior or mini sections.
Player Sponsors

If you think Player Sponsorship is only for the bigger clubs, then think again. It's a really simple and effective way to boost your sponsorship revenue.
All you have to do is approach local businesses or even fans and ask them if they would like to sponsor a player at the club.
The amount doesn't have to be much, but if you could attract sponsors for 20 of your players at £20 per player - that's an extra £400 straight into the club account!
Additional Placements
As well as pages on the website, you can also attach sponsors to emails you send through the communications section and also the Weekly Roundup email.
Just go to the Communications or Weekly Roundup sections of your control panel and attach the appropriate sponsor.
If you really want to get creative, you can also attach sponsors to your personalised header image, but this is only for Standard or Pro customers.
Website sponsorship levels
An innovative use of your website sponsorship section, could be to offer certain levels of sponsorship, or sponsorship packages; such as Gold, Silver & Bronze.
The Bronze package would consist of a few limited sponsor placements, such as the news section and a few player profiles.
The Silver package could consist of placements on all players in a particular team, or on a number of different teams, whilst the gold package could be reserved for the club homepage and team sections.
Potential sponsors could then choose the sponsorship level best suited to their needs.
TOP TIP: All clubs on the Standard package or above should make the most of the customised header feature to promote a headline sponsor package. Here's a help article on adding links to your customised header.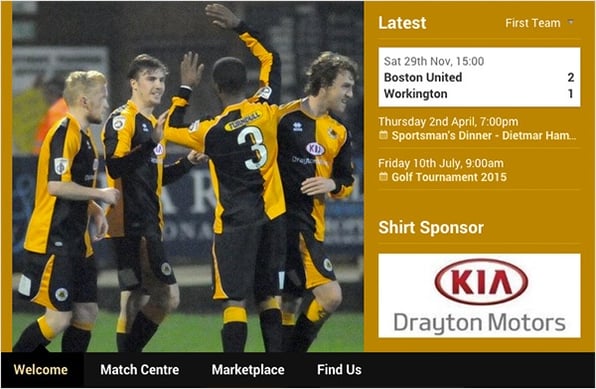 Reporting
After you've got your sponsors on board, they'll want to know that they are getting value for their investment.
This is usually measured in website traffic, or click through's to the sponsors website.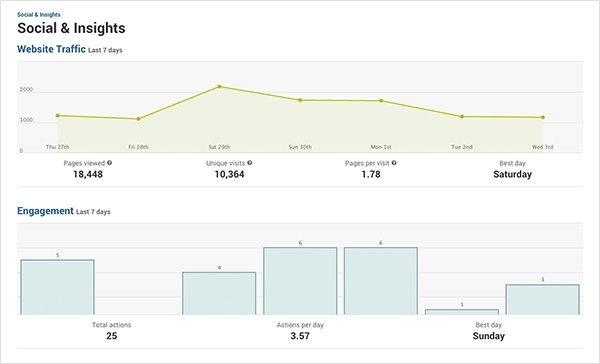 TOP TIP - Use a link tracking site to track all sponsor links and their performance, such as bitly.com.
Help
If you have any questions or need a hand adding your sponsors, then please get in touch with our support team.
We're more than happy to help!
Thanks,
Pitchero