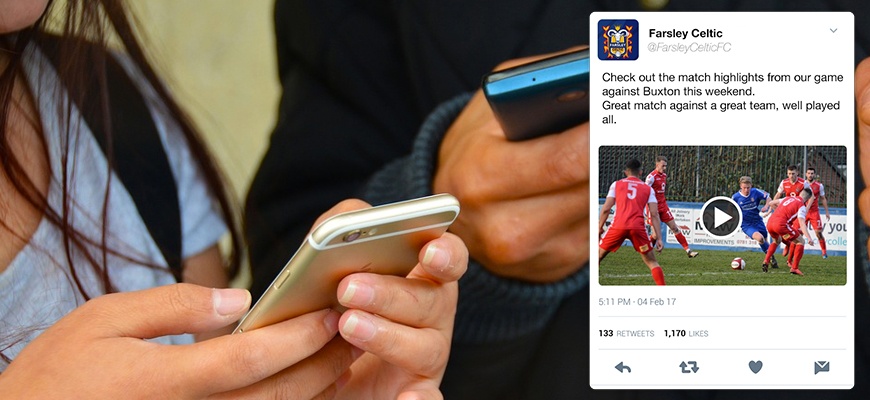 Whether you're someone who coaches, runs the website or serves on a committee on dark December nights, it can be tough juggling priorities and finding enough time.
Our Club Registration 2018 micro-site was launched to help all those involved in club sport, ultimately growing the numbers playing and joining as members.
In the Promote section, you'll find a wealth of information relating to everything from web design to adding contacts or fixtures.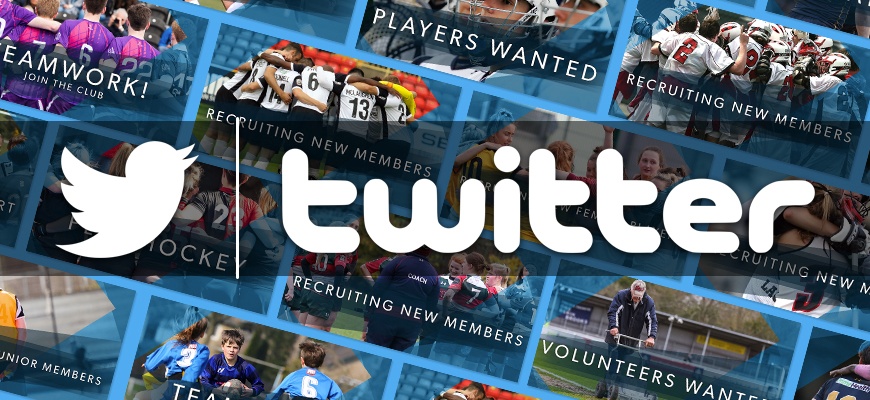 Take full advantage of Facebook and Twitter
Social media plays an enormous role in how your club shouts about all that it does, keeping everyone interested and informed in the process.
Many clubs out there already use Facebook or Twitter extensively but if not, they are both online networks where many of your club members, supporters and potential sponsors will hang out.
Being on these social networking channels and linking the club accounts to Pitchero will enable auto-posting so you can save plenty of time by publishing on your club website and to social media at the same time.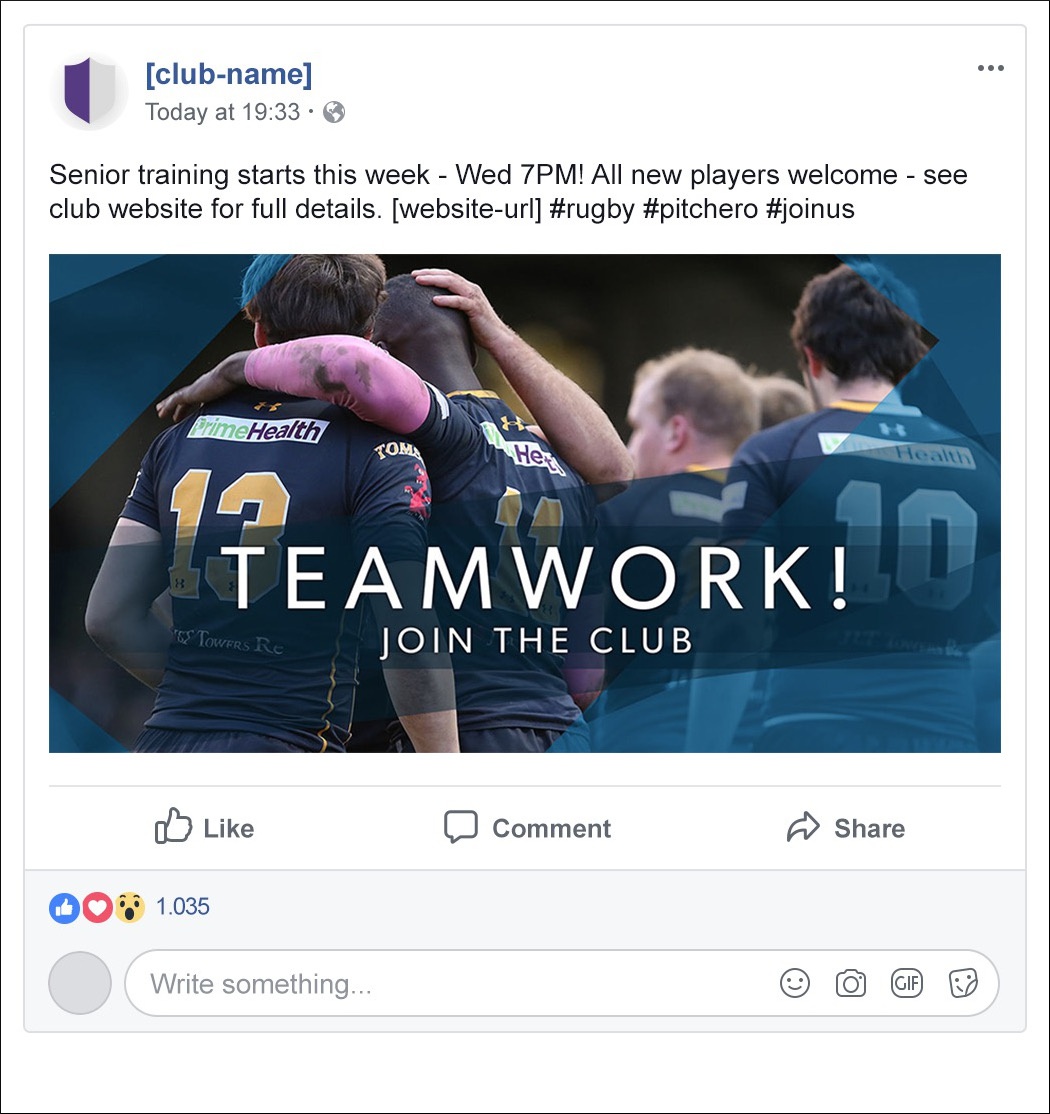 Help with posting regularly
But, that's just the start….posting a blend of content like news, events and fixtures or results means a club is ever-present in the timeline of someone following them online.
We've provided text examples to give you some ideas if you're struggling with what to say or how to say it. Something like routine fixtures need no embellishment but asking for new members will.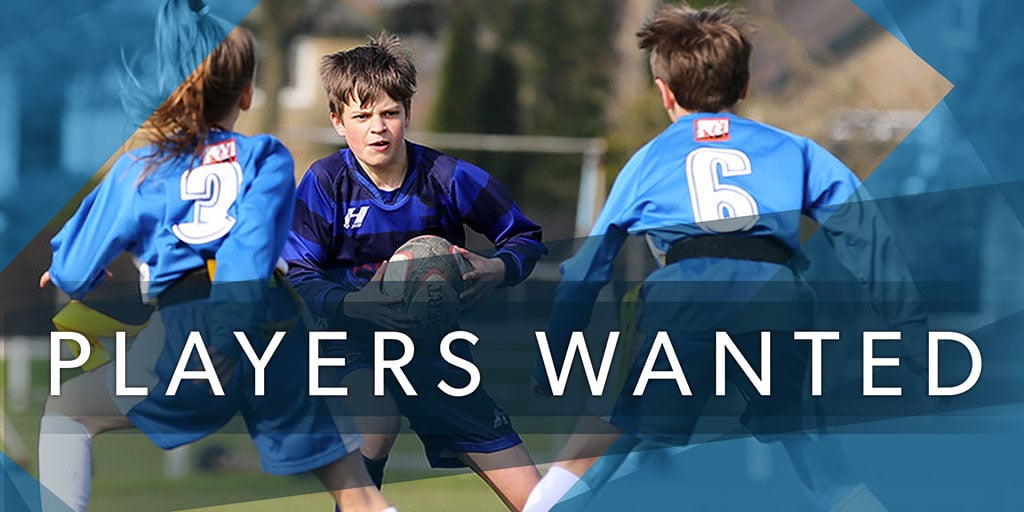 Free library of images for clubs
Including an image or video with your club message is a must. Instinctively, we skim-read online rather than slowly reading every word. There is such a volume of updates that a club requires to stand out and look professional at the same time.
To help clubs, we've designed a collection of images suitable for social media use that cover a variety of the sports on our platform.
To download anything you need, navigate to the sport (football, hockey, rugby and lacrosse currently featured) and find the graphic and message that your club needs.
As an example, football has images of men, women and juniors with a variety of messages such as Play Football, Recruiting New Members, Recruiting New Players, Teamwork, Players Wanted, The Best Kids Play Sport.

We hope you find these useful and when you get a chance, have a look round our Club Registration 2018 website that has ways to promote your club and reward your members and fans.