For children interested in trying their hands (and feet!) at football but nervous about the first step, Fun Football sessions could be the answer...
A key part of McDonald's new programme, which builds on the company's 16-year history of supporting grassroots football, Fun Football Sessions offer kids the chance to enjoy pro football coaching in a friendly and fun environment completely free of charge.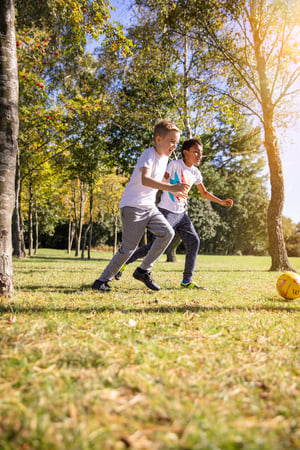 Qualified UK Football Association coaches will teach kids basic skills as they revel in the enjoyment of sharing a game with other children. There are hundreds of sessions taking place at Centres across the UK, in April, May and June, but places are limited, so parents should register their child via the website.
Kids attend a one-hour session a week for up to four weeks, giving them the opportunity to discover whether football is for them, all free of charge. By the end, children will have an understanding of the game, improved skills and increased confidence. And, who knows – they might even come away with a new set of footballing friends too.
Register now for sessions happening across the UK in April, May and June by clicking here or search online for 'Mcdonald's Fun Football.'