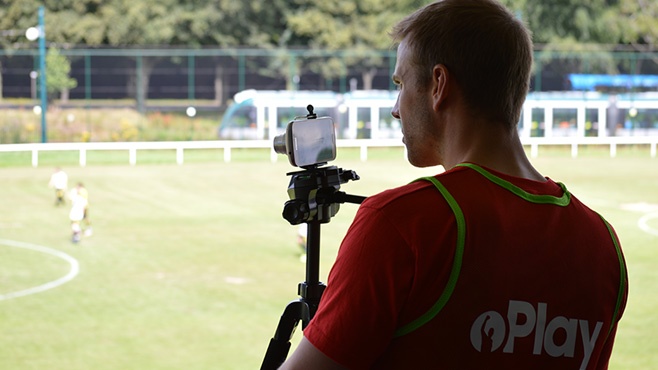 Want to get paid to watch Non-League football and test the very best in sports technology!? Then we've got an exciting opportunity for you.
We're hiring a pool of cameramen to attend EVO-STIK NPL matches and film instant highlights using Pitchero Play. You'll get free entry to the ground, the chance to use the latest in sports technology, and spend your Saturday afternoons watching football.
Plus, for every game recorded, you'll receive £25.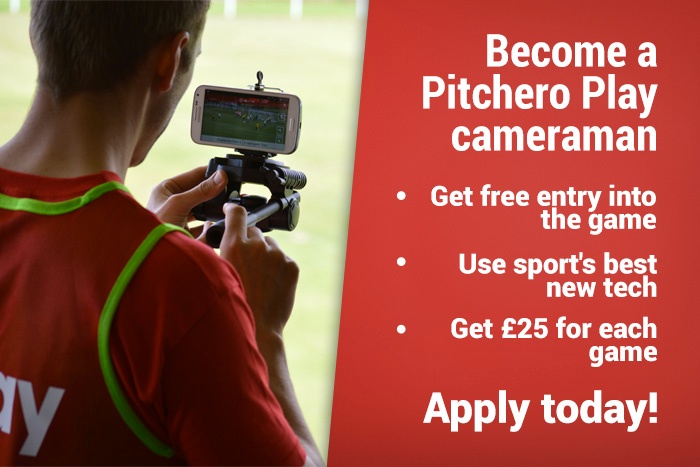 Note: Don't worry, you don't need any expertise in camera work or video editing. Pitchero Play is easy and intuitive to use, and does all the editing in-app.
Here is how it works:
Register your interest using the form below.
If you're successful, we'll get in touch about training to ensure you're up to speed on how Pitchero Play works.
Then, we'll let you know when an opportunity arises to film a game near you.
Turn up with the Pitchero Play kit, record the game and go home at full time – easy!
So, if you want some experience behind the camera or just want a great excuse to watch football and earn some cash for it – apply today!
Fill in the form below and we'll be in touch soon. To find out more about how Pitchero Play is revolutionising grassroots sport, take a look at the video above.