We all know that an injury has a physical impact on players. What is less well-understood is the psychological impact of injury.
Did you know that physical and psychological recovery from injury do not go hand-in-hand? It's not uncommon that a player will return from injury when they are physically ready but not psychologically, or vice-versa.
How about that much of our injury rehabilitation takes place in social environments? As a consequence, individuals such as teammates and coaches have key roles to play in assisting injured players through their injury rehabilitation and their return to participation, sport and performance.
The difference between return to participation, sport and performance
It's only recently (May 2016 – see recommended resources) that an agreement has been reached on these differences.
In a return to participation, a player may be participating in either modified or unrestricted training, or in lower level sport than prior to their injury. Whilst the player is physically ready to train for performance, they will not yet be physically or psychologically ready to return to sport. During the return to sport phase, the player has returned to his or her sport but has not yet returned to their desired performance level.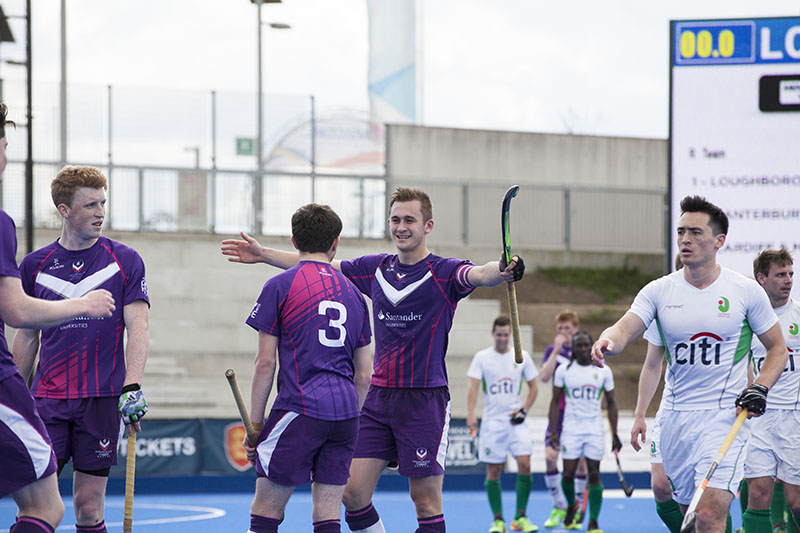 The return to performance stage is an extension of the return to sport phase, with the distinction that a player is performing to his or her desired level (usually at or above pre-injury levels). It is not uncommon that a player will return to participation and sport; but a return to performance is much more challenging.
During each of these stages, the way a player thinks, feels and behaves can impact on their progression through the phases. Coaches have an important role to play in supporting players.
How the way a player feels, thinks and behaves during their injury rehabilitation can impact on successful return
Often during injuries, players can report negative responses to their injury. It's important that coaches are aware of these.
Commonly, players may feel a sense of loss (loss of social interaction with teammates, unable to take part in their sport) as a result of their injury and may also perceive threats to their athletic identity (football is a big part of who I am and I can't do that now). These can impact on their overall psychological wellbeing and can also influence the length of time it takes to recover from injury.
As a result of their injury, players can also develop different fears and anxieties. Players may have fear or anxiety associated with re-injury or their performance upon returning to sport. These may vary with different levels of players and the different types of injuries, but generally they tend to occur at some point during most injuries.
For example, an elevated level of fear of re-injury has been shown to increase time to return to sport after anterior cruciate ligament (ACL) injury. Re-injury anxiety can be high from the very first visit to a rehabilitation practitioner and are likely to remain so without appropriate support for the player. Equally so, players can have a fear of underperforming, missing out and falling behind their teammates.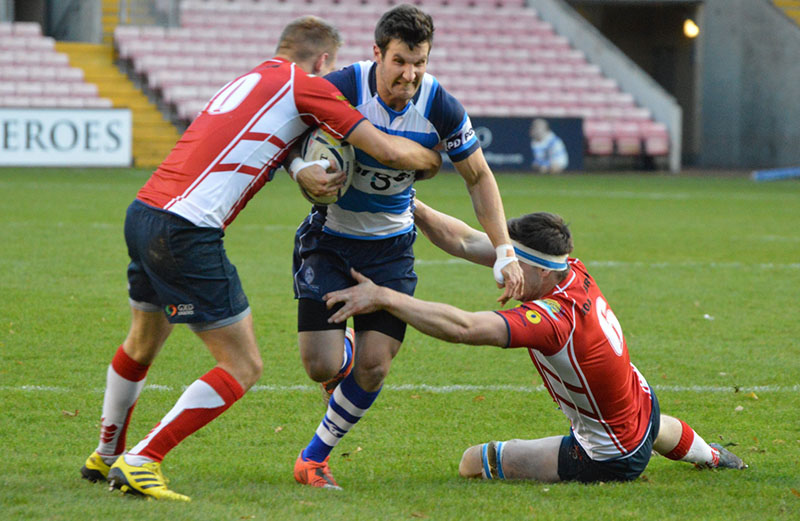 These can all negatively influence the psychological wellbeing of an injured player, with each of these being particularly common in adolescent players.
Whereas above we have talked a lot about the negative responses to injury, some players can actually view their injuries as a positive experience. For some, an injury may come as a welcome break for a tired and weary body.
For others, after the initial setback it can be viewed as an opportunity to learn and develop both as a player and as a person. This latter point is important as this has been positively associated with a more successful return to sport.
How coaches can support players
During injury periods, coaches can either be a source of stress and anxiety, or they can be a supportive influence for injured players, buffering stress and anxiety; which do you want to be?
Coaches who are sources of stress for players are those who tend to put pressure on the player to return from their injury before they are ready (physically, psychologically or both). This can increase a player's stress levels – often by making them feel like they are letting the team or the coach down – and can increase a player's vulnerability to make the wrong decisions regarding their return to sport.
Avoiding putting pressure on players to return early is likely to enhance their psychological wellbeing. Equally so, working with other members of player support staff (e.g. a sports therapist or physiotherapist) to actively discourage players from returning too early and helping them to clearly understand the reason for this may also be beneficial for players.
Coaches can be central in helping players to understand that a return to performance is challenging. They may be able to put players into contact with teammates who have had similar injuries so that they can discuss their experiences, which is one way that stress and anxiety can be reduced.
In addition, coaches can also work with sports or physiotherapists to help manage a player's expectations of a return to sport. Different ways this can be done include: discussing different team roles for injured players, communicating openly about progression of minutes on the pitch post-injury, and effective goal setting that will support a progression from return to sport into performance.
Coaches who isolate their players from the team during injury players are also likely to reduce a player's mood state which can delay a player's return to sport. We mentioned earlier that sport can present a create a sense of loss for players and isolating them from the team will likely compound this loss.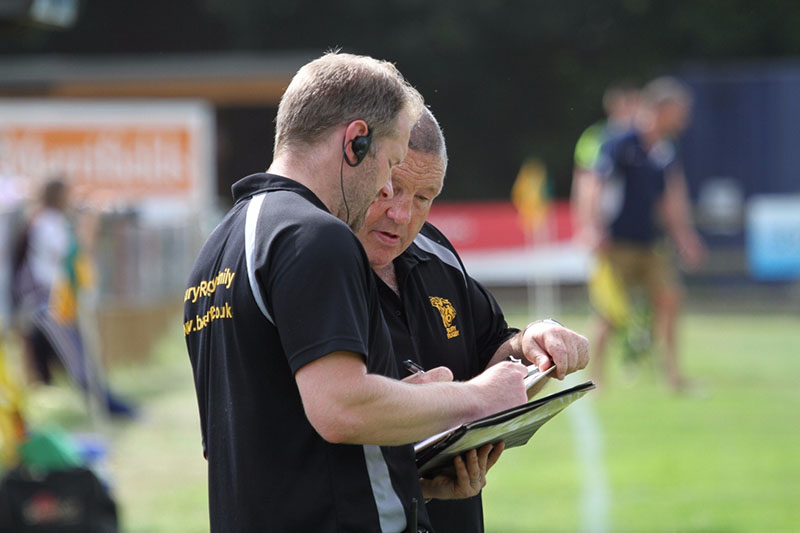 Some of the ways that coaches can prevent this are: include the player with match day roles (e.g. performance analysis, peer feedback), encourage the player to attend match and training days in their team kit (as would be expected of non-injured players), allowing the player (wherever possible) to conduct their rehabilitation in close proximity to the team, and communicating effectively with the player (e.g. asking them how they are, not how the injury is). All ways that coaches can help a player to feel part of the team.
Almost unequivocally, confidence (in both the injury and potential for return to performance) is something that can increase the chances of a player making a successful return to performance.
The strategies discussed in our blog on developing confidence are certainly applicable during injury periods, although you may need to view them in a slightly different context.
For example, emphasising a player's opportunity to learn and develop during their injury is a way of enhancing their confidence and is closely linked to the ideas of highlighting achievements, feedback and verbal persuasion.
Elsewhere, helping them to identify specific areas for improvement and reflecting on how they will make these improvements through specific strategies feeding into action plans (with the support of other appropriate professionals such as sports therapists) is another helpful way of providing a sense of control over their injury and can positively influence a player's confidence.
Finally, we need to point out that – as a coach – you may need to seek support from other professionals to support your players during their injury period.
Some of a player's reactions to injury could require the support of a sport psychology practitioner. In these instances, one of the best ways you can support your player is to refer them to such professionals through an appropriate professional body.
Two such organisations are the British Psychological Society and the British Association of Sport and Exercise Sciences. Collectively, working in this way will help coaches to increase their players' chances of getting back in the game, safely.
Retain and grow your membership - Free Ebook
Members are the lifeblood of your club. Download our free Ebook to get a load of great tips and strategies for attracting new members and retaining your current members.
Find out more...
For more information about the role of psychosocial factors during sports injury rehabilitation and tips for supporting injured players, you can visit the following resources:
Forsdyke, D., & Gledhill, A. (2014). Reaching out for a helping hand: The role of social support in sports injury rehabilitation. sportEx medicine, 61, 8 – 12. Available here
Forsdyke, D., Smith, A., Jones, M., & Gledhill, A. (2016). Psychosocial factors associated with outcomes of sports injury rehabilitation in competitive athletes: A mixed-studies systematic review. British Journal of Sports Medicine, 50, 537 – 544. Available here
Gledhill, A., & Forsdyke, D. (2015). The challenges of youth: Psychosocial response to injury and rehabilitation in youth athletes. sportEx medicine, 63, 12 – 17. Available here
For more information on the Consensus statement regarding return to sport decisions, you can visit the following resource:
Ardern, C.L., Glasgow, P., Schneiders, A. et al. (2016). 2016 Consensus statement on return to sport from the First World Congress on Sports Physical Therapy, Bern. British Journal of Sports Medicine, 50, 853 – 864. Available here

Adam Gledhill is a Senior Lecturer in Sport and Exercise Psychology at Leeds Beckett University and Head of Psychosocial Development at a Football Association Licensed Tier 1 Regional Talent Club.
He recently completed his PhD at Loughborough University where he investigated the role of psychosocial factors in talent development in female youth football players. You can follow Adam on Twitter @gleds13.

Dale Forsdyke is a Senior Lecturer in Sports Injury Management at York St. John University and Head of Science and Medicine at a Football Association Licensed Tier 1 Regional Talent Club.
He is currently completing his PhD investigating psychosocial factors associated with sports injury outcomes. You can follow Dale on Twitter @forsdyke_dale.