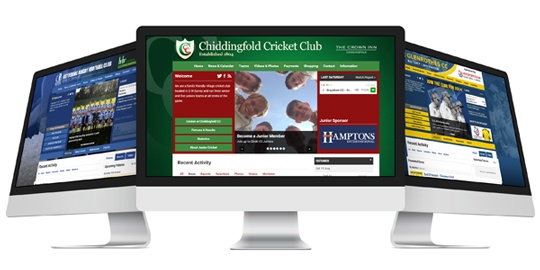 Overview
Following the recent blog about an Engaging Homepage, we received a number of emails asking for more info on creating a custom website design and how the design process works.
So to help, we've created a blog post focused entirely on your custom design, to give you the ultimate guide on designing your Pitchero club website.
Package
First up, it's important to note that the custom design features are only available on the Standard and Pro packages.
The Standard package costs £18 per month, with the Pro Package costing £36 per month. If choosing to pay annually, you'll receive 1 month FREE, making the Standard package £198 per year & Pro £396.
Each package includes a number of features including the expertise of a Pitchero designer who will work closely with your club to create the perfect design.
If you're unsure which Package to choose, contact our support team and we'll help you pick the right package for your club. You can even call the office on 0845 0176 088.
What you can customise
Now you've got your Package, you can start redesigning your club website.
With the design, you can upload a custom header and background image, to create a unique site that gives your club that professional look.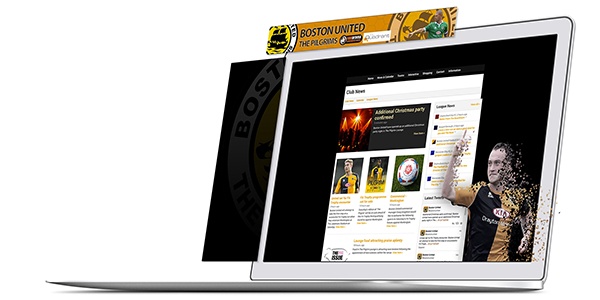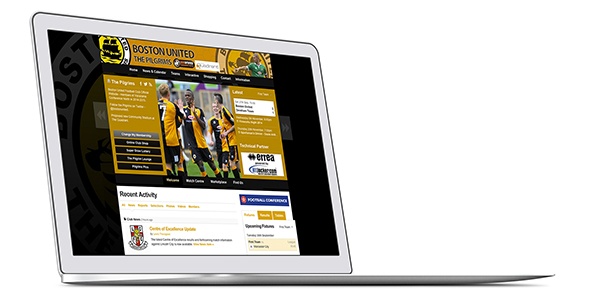 You can also upload a custom email header to your Weekly Roundup emails; great for getting a strong brand message across to your subscribers.
TOP TIP: If you want to use the same design as your club header in your Weekly Roundup, our design team will create this for you - just ask our support team.
Design Request
All Standard & Pro subscribers can have their site designed by our professional design team, at no extra cost.
You tell us how you want the design to look and provide us with images, logos and text that you want to be included within the design.
Our design team will then liaise with you, to make sure we know exactly how you want the site to look.
We strongly recommend all clubs on the Standard or Pro package request a design from the Pitchero team, it's free, it's easy and we'll create a professional looking design, unique to your club.
To submit your design, go to the Settings section of your control panel and click on the Design Request option.
You'll be asked to choose from 1 of 4 styles - these are just style guidelines, each style is edited to meet the requirements you have specified in the request details.
You'll then be asked to provide as much information as possible into what you want the design to look like and what text, images and logo's you want to include.
Once you've completed the request, click submit.
Design request must haves
In order to get the best design, in the quickest time possible; please make sure of the following:
All images, including club logo and sponsor logo's are in the highest possible quality. Nothing looks worse than a website with pixelated images!
You provide a clear indication of how you want the design to look, along with colour and font if you have something specific in mind.
You send over links to any Pitchero sites which you would like us to take inspiration from.
Top Tip: Use the custom design as an opportunity to increase your commercial activities
Sponsor images can be incorporated into all custom designs, each with a link to the sponsor's website.
As the header is the most prominent area of the site, you can charge sponsors a premium to be added to the design. Perfect for a website or headline sponsor!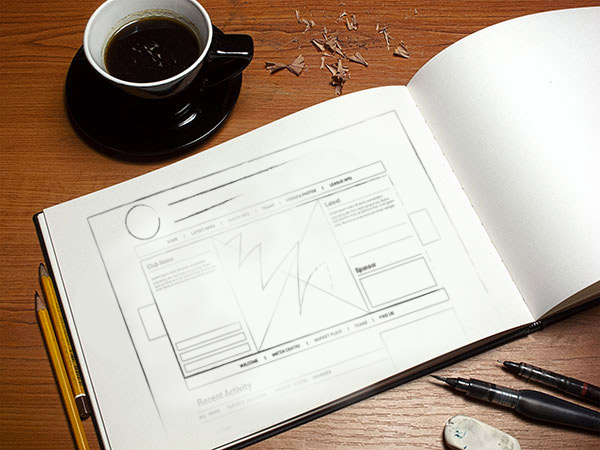 Creating your own design
All clubs are able to create their own custom header and background images - this is great if you or another club official has experience in web design.
However, it's still important to make sure you're design is as good as it possibly can be - after all, we all know the importance of first impressions; if a potential member doesn't like your site design, they may look for membership elsewhere!
Here's a few tips to make sure your own design is as good as it possibly can be:
Use a maximum of 3 colours in your palette and try to pick harmonious shades. Check out www.colourlovers.com/palettes for some great examples of nice colour combinations and their hex values.
If you are using pictures in the design ensure they are high quality and resolution. Avoid blurred and pixelated images.
Your font should be clear and legible. Script or handwriting fonts can often be difficult to read, try using a bold, sans-serif font such as Arial or Helvetica. You can download a huge selection of high quality and free fonts from www.fontsquirrel.com.
Less is more, is often the best approach. Give the elements in your design lots of space to breathe and try not the repeat your club's logo several times. The aim of your design should be to communicate the name and values of your club.
Ask for opinions - if you ask 10 members for their opinions on the site design and 8 of them don't like it, it might be time for a change!
We really do recommend you make use of the FREE design with your Standard or Pro package.
Even if you've already got a design, get in touch and we'll show you how it can be improved!
Help
If you're in need of some advice specific to your club website, you're more than welcome to drop our support team an email and we'll answer your questions.