Chester Boughton Hall Cricket Club find themselves, as with all clubs, in a strange twilight zone at the minute.

Instead of indoor nets and momentum towards the 2021 season, there is a national lockdown and no small degree of uncertainty.

That said, there is reason to be positive and proactive. I caught up with their President Jim Law to learn how the top-ranked cricket club on Pitchero is using their website to stay in touch.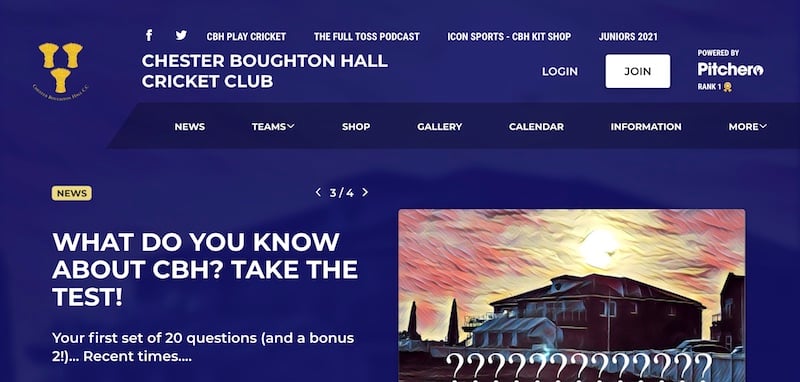 As Jim talks to me on a dark, wet, January afternoon he has sent out a Chairman's address to club members reflecting on key news which we'll dip into here.
They share facilities with Chester Nomads AFC with football and pitches off Boughton Hall Avenue so 'there is something happening here all year round.' As those who run sports clubs know, the notion of seasons and then downtime is fanciful.
Last season for Chester Boughton Hall Cricket Club was a case of making the most of it when things got underway in July. The place had a buzz as Lancashire County Cricket Club were in residence, while Old Trafford was out of action for the West Indies Test series.
Getting ready for the new season

Fast forward to now and though indoor nets aren't happening, clubs have to be ready for whenever restrictions ease: 'All we can do on that front is assume something will happen.'

The 2021 fixtures are on the club's website with the first ball to be bowled in the 1st XI ECB Premier League game at 12.30pm on Saturday 17 April.

See Pitchero's Guide to Features and content you will need to update before you start a new season.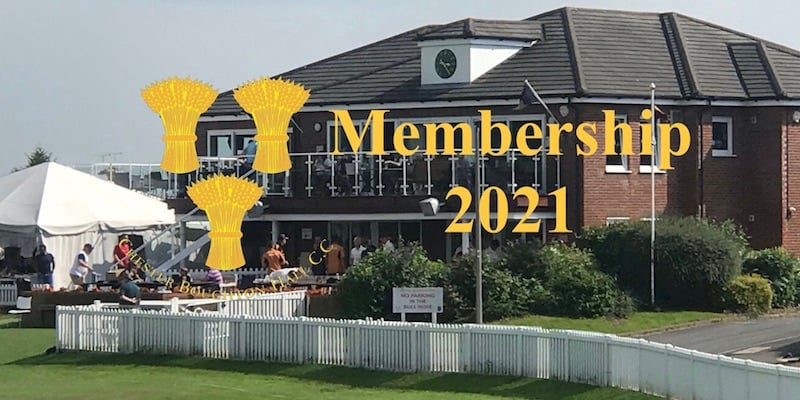 Asking for membership renewals

Clubs have taken differing approaches to membership. It's a tough ask without knowing the lie of the land yet all clubs rely on that revenue to survive.
Chester Boughton Hall's message is similar to many: 'Membership's due, we don't know where we stand but please help us if you can.'
If you read this post about their current membership appeal and kit offer, it might give your own club some ideas.
For the first time, they've launched new kit in January, bundling it in with membership as an incentive to pay by 31 January. It gets the money in early and members can personalise their shirts with names and player numbers.

Rather than leave it until March, the kit element locks in some commitment and gets everyone excited and looking the part: 'It gets the energy up. New kit, new season, new start!'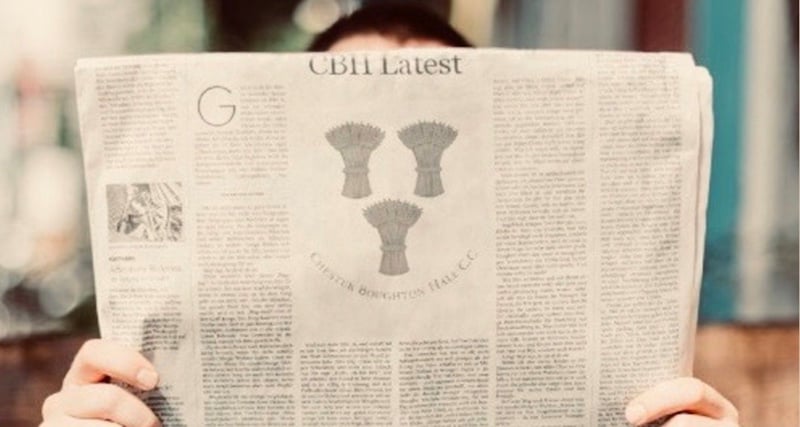 Publishing consistent content

Their Pitchero website is vital in keeping members informed on the mechanics of sport such as membership, fixtures or nets allied with lighter features such as a quiz or trip down memory lane.
'You have to strike the right chord. Authoritative but with a friendly and appropriate tone.'
The cricket club is quick to publish anything to do with league or club news so, over time, the website has become known as a reliable source.
Consistency with sharing content is also key. Last year, from April to July, Chester Boughton Hall ran an online quiz every Saturday to keep everyone together and entrants paid a fiver for a team.



Equally, they began a cricket podcast called The Full Toss and did 32 episodes up to Christmas. It's another means to share club news, like their building work to extend the tent terrace and add a players area in front of the clubhouse.
Jim aims for 1-2 website articles every week though that often ramps up during the cricket season.
'We keep the communication going. The focus of that is around the website and I'm sitting here thinking it's Wednesday, I haven't put anything on this week, just to keep things ticking over.'

Keeping sponsors happy

It's been tough for sports clubs to strike sponsorship deals during Covid-19 and then deliver on the value of that with a lot less sport happening and clubhouses all shut.

Jim believes open dialogue will help both parties: 'The major sponsors know that as soon as we can, we'll have an event, invite them to it and we're at their disposal. If they want to put a marquee at junior night, they can do that. It's down to talking to them regularly.'

Chester Boughton Hall are planning to run separate website features on sponsors as one way to add a bit of value. Alongside the traditional methods of support through advertising boards and kit, anything clubs can do online during coronavirus will be useful to sponsors.
A quick mention for a bit of Pitchero functionality that allows clubs to add sponsor logos to email communication.
It's easily done and if you think about the volume of emails your club sends, it's mass exposure.
Rather than just company logos, you can mix it up with time-limited deals and discounts, exclusively for your members.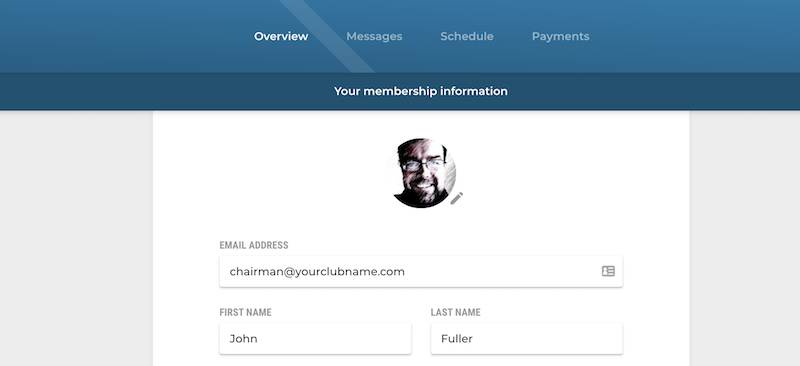 Ask your members for their email

A final bit of housekeeping for clubs but something Jim mentioned is a challenge for them and I imagine for others too.
They can only email part of their membership as many members haven't registered email addresses. Everyone has an email for a Pitchero profile but you have to opt-in to communication for a club or Pitchero.
Here's how members can manage their membership info by logging into Pitchero and clicking the top-right profile image then 'Your Account' > 'Membership Info'.
If you want to hear from your club, the second step is to check you've not opted out communication. Here's how to view your email preferences - and if necessary toggle to opt back in.
Thanks to Jim for the interview and good luck to Chester Boughton Hall Cricket Club for the 2021 season. There might not be sport running for some time to come but clubs can stay active and be ready for when it returns.
Book a website demo with a Pitchero expert
If you're interested in using Pitchero for your club, why not book a demo to have all your questions answered?
There are also interviews with clubs across sports who discuss how they use Pitchero and get the most from it.