At this uncertain and challenging time due to coronavirus, more clubs are turning to the new donations tool to give them a financial lift.
The generosity of members has been impressive as Pitchero clubs have raised over £65,000 since the beginning of April.
Here, we'll look at how clubs are using Donations to boost their finances short-term.

Want to set it up for your club? Here's our Ultimate Guide to collecting donations to get you started in a matter of minutes.

If you're unsure, you can book a call with an Account Manager to go through any questions you might have.

Richmond Cricket Club
The cricket club in leafy South-West London has built momentum in their Appeal and through a combination of early subs (now suspended) and donations, they've hit over £28k of their £50,000 target.

The chance to support Richmond CC during the pandemic has been generously embraced and the club is encouraging members to replace their annual subscription with a donation.

Why is it working? It's easy to donate and Richmond have given themselves the best chance by:
Richard said: "Our Appeal is going well, and the tool is a part of that. We have already made significant progress, with some people taking the opportunity to donate a bespoke amount. I have been hugely impressed with the responsiveness from Pitchero."

Chinnor Rugby Club
Chinnor RFC's 'Fund the Falcon' campaign is progressing well as they aim to fundraise £25,000.
There is now a new Pitchero feature that allows clubs to set a target and see how much has been raised. In Chinnor's case, they are 38% there or £9,550.
Context is really important when fundraising. Just asking for money will never be as effective as explaining how the club is hit by coronavirus and what supporters can do to help.
A message from the Chairman, as with Simon Vickers' post will add weight and explain the club's worries and thinking.
There was helpful feedback from Chinnor RFC to Pitchero on if they'd recommend using the online donations tool and the importance of messaging:
"I certainly would. I would also suggest clubs spend time getting the tone of the request right, since some members will be struggling financially and may also have lost family or friends to the Coronavirus."
Some clubs will be wary of fundraising. They shouldn't be, if they approach it sympathetically and carefully, because members all have a common loyalty and interest in keeping the club going.

Four Oaks Football Club
Four Oaks FC of Sutton Coldfield in the West Midlands are early into their fundraising efforts towards a target of £10,000.
They have a well-written Helping Four Oaks blog post from Chairman Steve Ward that explains as a Community Amateur Sport Club and registered charity, Four Oaks survives on subscriptions and sponsorship income.
Having taken the decision to cancel subscriptions, like many other sports clubs right now, they have practically no income.
One note on donations-related blog posts. While it's important to vary between informative and entertainment, don't just ask once.
So, either pin your blog post to your homepage or write a slightly different new appeal article each month or so. We all need nudging multiple times to take action - or to even notice sometimes.
Kelso Hockey Club
Of course, fundraising can take many forms. Kelso Hockey Club decided to do a short-term campaign as part of the 2.6 Challenge in April for UK charities.
Their goal was £100 and they raised £326 in just a week. It helped that they put up a blog post sharing videos of how the hockey club was getting involved with the challenge.

A shorter, sharper, fundraising appeal can be impactful. If you're planning something longer-term, your club will need to come up with ways to maintain that momentum.

So...different forms of content and points of view other than just asking for funds - which can be as simple as a few links across an article pointing to your product in your club's online shop.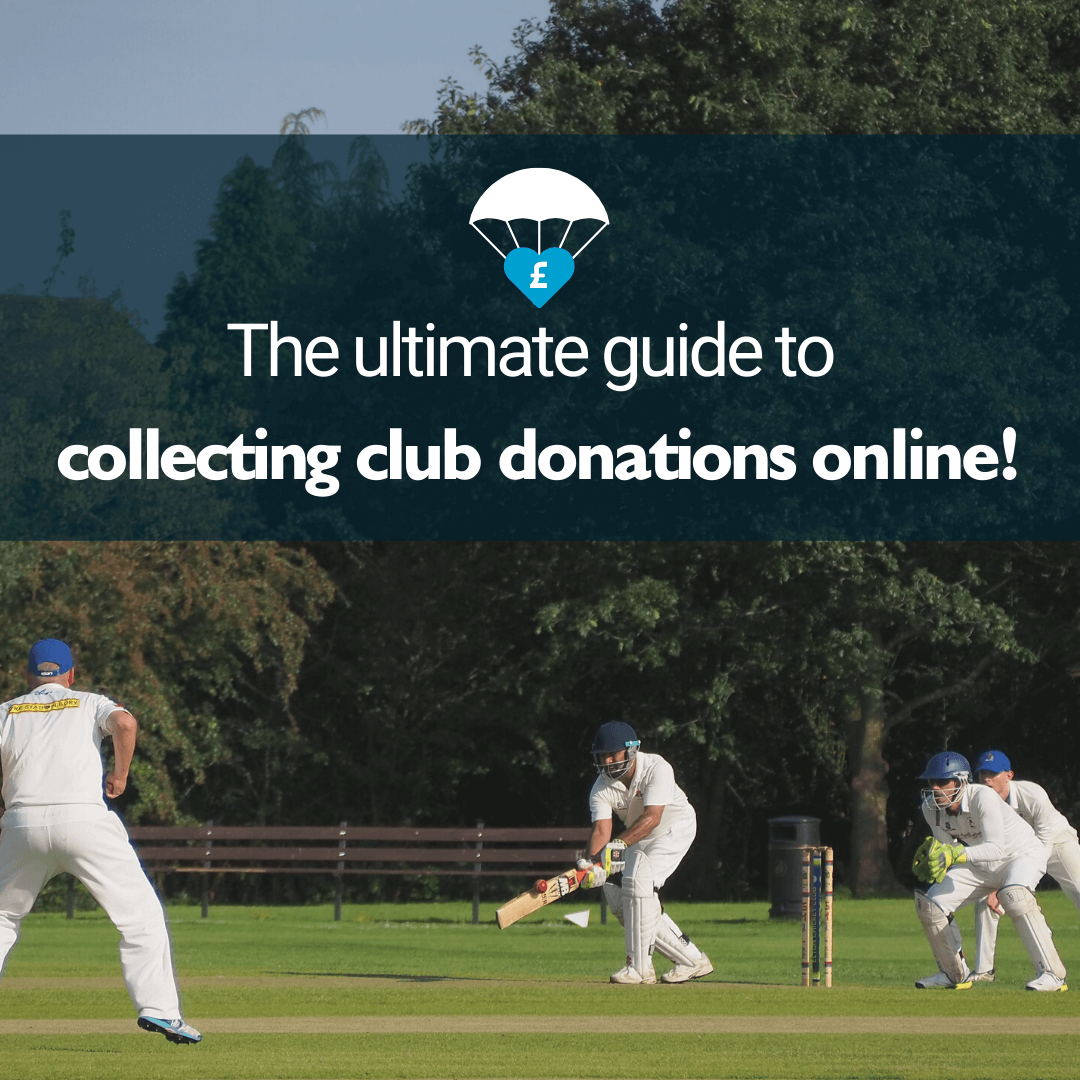 Ok...so if you're a club who wants to get started with donations, read our Ultimate Guide to collecting donations and you can have a product ready to go super-fast.
There are some clubs who have set it up but not collected their first donation yet. All you need to do is to assign members to the product and email them and you'll be up and running.

At a time that suits you, there's also the option to book a call with an Account Manager to answer any questions that your club has.

The next 6 months will be a strain for many sports clubs but there are ways, this donations tool included, that can really make a difference.