Sports clubs have now all experienced some or all of their season affected by Covid-19.
So, what can be done? Well, help is at hand...
There is a range of free resources from Pitchero, available to clubs, that can majorly improve how they operate. We'll dive into each of these below: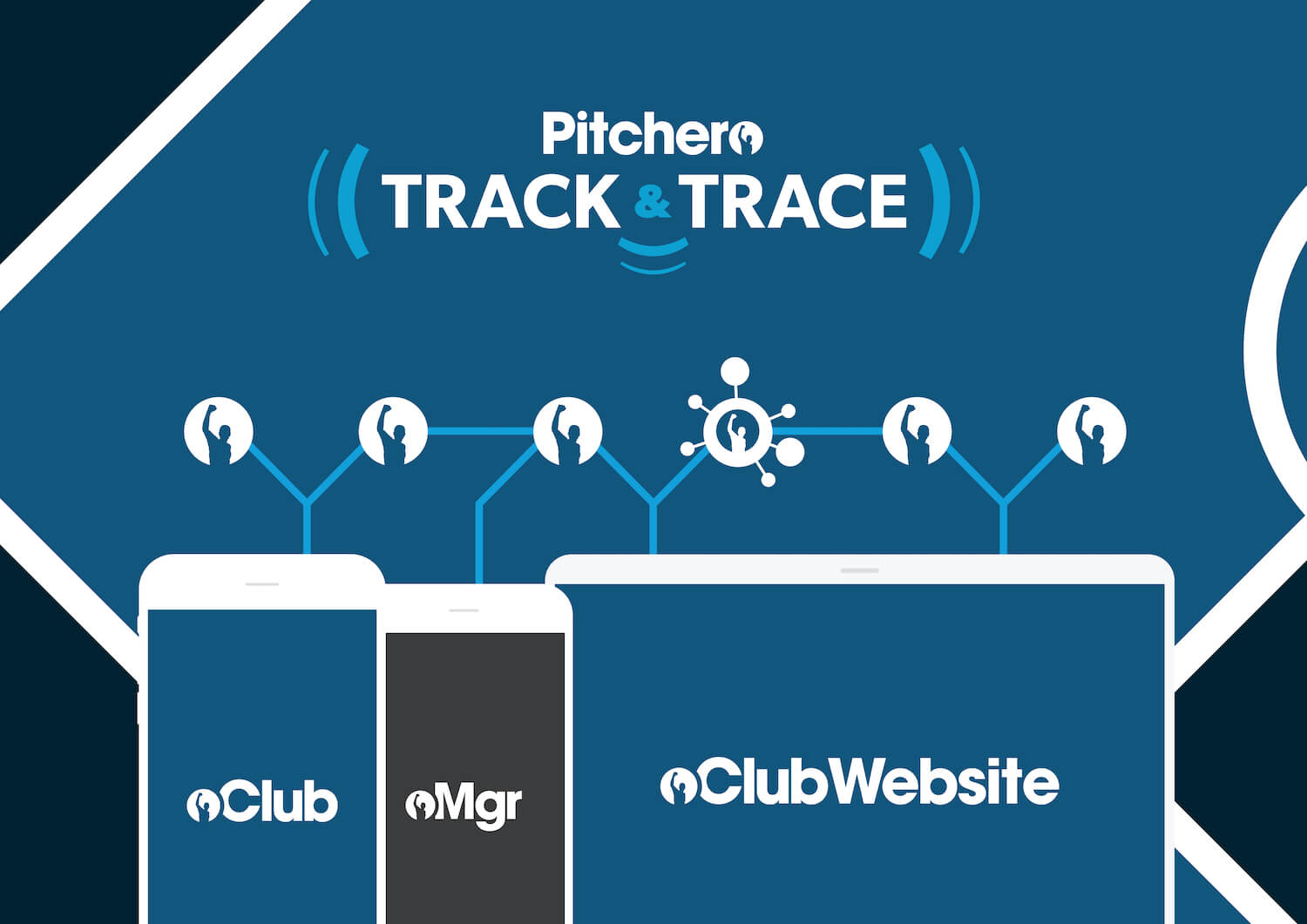 Track and Trace

In light of Covid-19, a key safety protocol is Track and Trace. Your club needs to log all attendees for training and matches.
With Pitchero's Player Availability and Training or Team Selection, retain accurate records that are easily exported.
It's not separate software or an offline spreadsheet. If your club already invites players to training and uses Pitchero to pick teams then you can track attendance very easily.
Shelly Sansom, Junior Membership Secretary at Sutton Coldfield Hockey Club was converted: 'I used to do it manually. I'd create a spreadsheet which would take me days. It's been a revelation!'

Their Treasurer Matt Jones reckoned: 'We wouldn't have been able to do track and trace properly without it.'

Need help? Here's the Pitchero Help Centre Article on Track & Trace.

Match fees

In times like these, a club needs to collect all of its match fees quickly and with less admin. Paying for match fees with Pitchero keeps it contactless and safe.
No handling cash for captains and Treasurers. No face-to-face meetings or visits to the bank. The club can see exactly who's paid and can chase those that need a nudge.
Players and parents can pay on their phone using the Club app. It works better for everyone.
Didsbury Northern Hockey Club said: "This used to create an awful amount of work for us. I found it very easy to use and by collecting match fees from Pitchero, we improve our cashflow week in week out!"

Feedback has been positive from players too:
'Very impressed with the match fees, especially quick with Apple Pay.'
'Game changer.'
'I won't miss finding a cashpoint on a Saturday morning.'
'Paid in seconds. It's like being in the future!'
Need help? Here's the Pitchero Help Centre Article on Match Fees.
How a club is communicating during Covid-19 is so important. The seriousness and volume of the messages in a global pandemic has turned up the pressure on volunteers.

When the situation can change daily, our advice is to use your club website as the primary source, complemented by other channels to help get the right message out to the right people.

If your club doesn't have a regularly updated Covid-19 website section - it definitely should.
Direct everyone to one place and keep it current. Here's how.
Clubs can use Pitchero to create message groups, filtering communication by team, age-group or any criteria.

The Manager app (team admins or coaches) is a smart way to organise training, check availability and decide team selection for fixtures.
The Club app has club and team-specific news, messaging and the ability to confirm you're playing.

Lorna Rore, a player at City of York Hockey Club, said: 'We can look at what the score was last time, if it's away or home, who's playing and the starting line-ups so you can plan ahead.'
Need help? Here's the Pitchero Help Centre Article on Sending a Club Communication.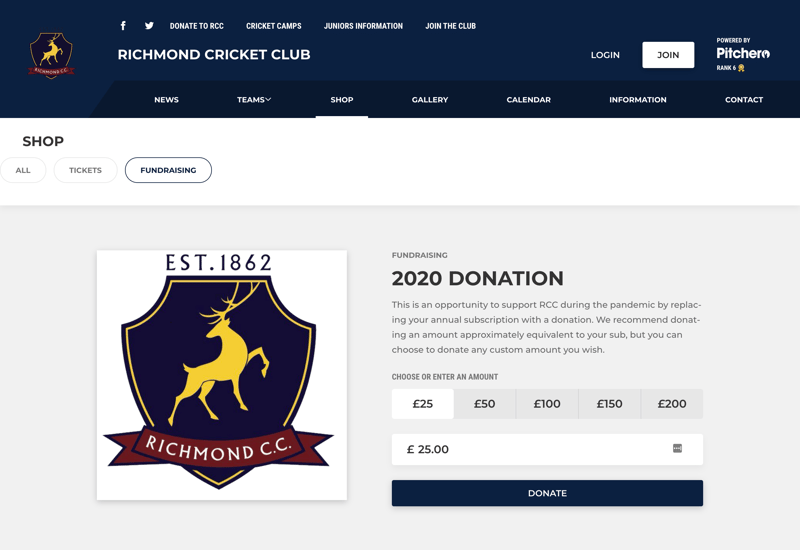 Club fundraisers during Covid are a vital lifeline as the financial impact is stark for grassroots sport and members will want to support you.
When Pitchero launched a donations tool in April, supporters raised £25,000 for clubs in 6 days.
Clubs can create a page in a few minutes. Set a target amount, publish a list of donors and use our free templates to promote your campaign.
Richmond Cricket Club said: 'Our Appeal is going well, and the tool is a part of that. We have already made significant progress, with some people taking the opportunity to donate a bespoke amount. I have been hugely impressed with the responsiveness from Pitchero.'
Need help? Here's the Pitchero Help Centre Article on Donation Products.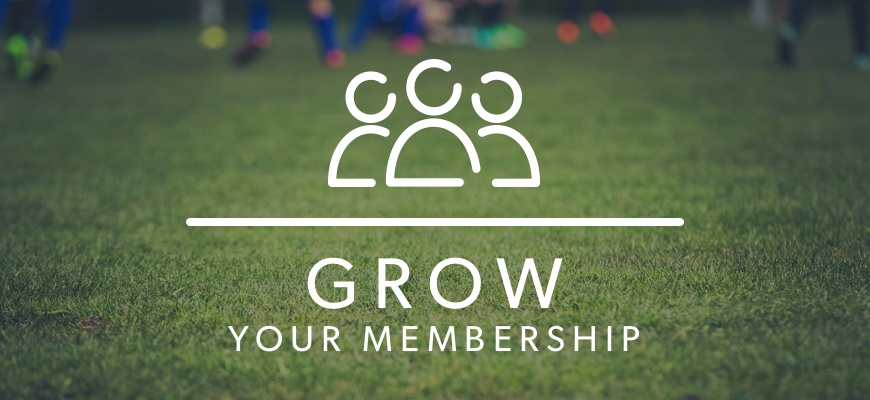 Contactless Registration & Payments

Forget registration days. Do it online in a few minutes and a club can collect all they need to deliver their membership.
At this time of uncertain cashflow, all clubs need to take advantage of online payments. Make it easy for supporters to buy via your online shop.
Pitchero research shows clubs who collected payments online can increase payment collection by up to 80%.
There is no paper trail so no risk to volunteers and members, plus a club's shop is open 24/7.
Make it simple and safer for everyone - book a demo with an account manager!
Nottingham Casuals RFC Treasurer Lech Kluk said:'When we set up online payments, which was the start of last season, we got bigger income. We've found a formula the players are happy to go with.'
Need help? Here's the Pitchero Help Centre Article on Adding a product.
What now?
Use the features above to benefit your club. They will keep everyone informed, generate income and save your club officials time.

Visit our Covid-19 Hub for video guides, tutorials, to book a demo or join a webinar.