Before your club gets to the stage of recruiting volunteers, you will need to map out where the gaps are in terms of vacant roles, existing and future plans, what existing volunteers do and what their expertise is.
That should help identify where your club needs to focus its efforts and what the priorities are when it comes to your volunteering strategy.
So, what aspect of club life can new volunteers become involved in to benefit both them and you?
A typical pathway is that a club puts the call out for volunteering help, online and offline, with a job description in mind after having done the brainstorming described above.
Sometimes, a formal process happens and other times, volunteers might approach the club or come to light via an existing member.
The typical, basic structure usually centres around a committee of a Chairperson, Secretary and Treasurer with possible additional roles or subcommittees for the likes of coaching, marketing or fundraising.

The Chairperson of a cricket club heads up the committee, can lead the club's vision strategically and be a strong communicator.

A Club Secretary is the focal point for administration and a pivotal, varied position. Acting as the principal contact regarding any correspondence, documenting meetings, handling insurance, working with national bodies and local leagues and implementing the AGM are just some of the tasks.

The Treasurer keeps a tight grip on the finances of the sports club, collects all monies owed to the Club and prepares the annual accounts. Paying all the associated bills and keeping meticulous records are both part of this key role.
Depending on the size and scope of your sports club, a breadth of other positions could be on offer for volunteers:
A Commercial or Sponsorship Manager is aimed at income generation through a variety of means including corporate partnerships with companies. Being comfortable with sales and networking are assets here but much of it is being willing to do the legwork.
The Fundraising Officer is responsible for guiding a club's fundraising plans. That could be anything from a fantasy league to a barbeque or a sponsored challenge.
From deciding on the reasons behind the fundraising (equipment for juniors or a new mower) to the idea itself and putting the steps in place: finding helpers, organising the event and collecting the monies, fundraising is essential.
It is the Marketing or Press Officer who handles interaction with the media and more broadly, is tasked with helping to encourage new members, enhance the club's reputation and raise income.
Building strong links with the media (radio, TV, newspapers, magazines and websites) is an essential element to raise the club's profile and instigate publicity. Taking full responsibility for the Club website's written/photo/video output and social media feeds may also fall to this person.
Social Media Manager is often lumped in with the Marketing/Press role but it's worth it for clubs to consider if that's appropriate and who is the best fit. Managing a club's presence on social media channels is a specialist area, separate to media relations.
It's not unusual for clubs to have a Webmaster who takes ownership of managing the content, design and communication of their Pitchero website. (If you're reading this and your club doesn't yet have a Pitchero website then explore the reasons to join the 1.4 million registered users.)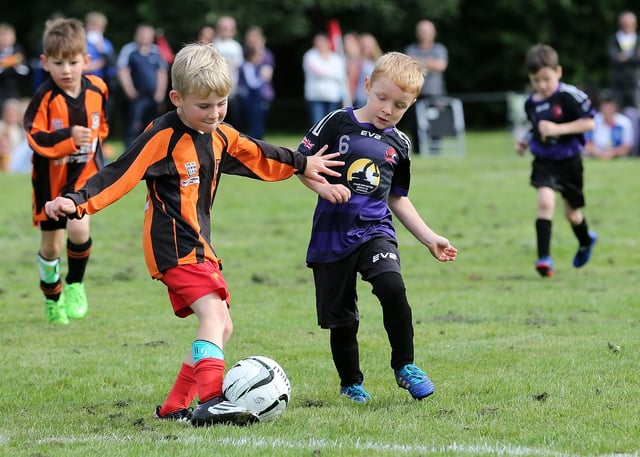 It is the Welfare Officer whose job is enabling the safeguarding and protection of children, young people and vulnerable adults. Providing a welcoming environment where children can safely enjoy any sport should be part of the remit of all clubs. A Welfare Officer ensures the policies and procedures are in place that achieve that through training and a vetting process.
Here's a question for you: how many sports clubs need more volunteers? According to Join In, it's around 70% but however you look at it, supply definitely outstrips demand.
Why not get ahead by having a dedicated Volunteer Co-ordinator whose job is to recruit and support existing and future volunteers? It demonstrates that your club is forward-thinking and serious about the advantages of volunteering.
An easy win is to have a page of the club website advertising the current volunteering roles available, benefits/training and how to apply - then promote this regularly on social media.
Maintaining a cricket pitch or football field requires many hours to ensure that it is up to standard for all of the training and matches during a season. In addition, Ground Staff operate more like site managers by also running repairs and maintaining security across the sports club premises.
Assuming a volunteer has the necessary qualifications or is willing to train to get them if needs be, a coach or Team Manager is an essential cog at any club in managing teams and guiding player performance.
Examples of other roles: Clubs could have many other positions to fill such as Membership Secretary, youth representative, umpires, referees or scorers, catering and bar staff, the list goes on and on!!
It is volunteers who tend to make up the majority of those involved at sports clubs. Many try volunteering and find they've become an integral part of club life for years to come.
Balancing the needs of the club with a person's skills starts with the right role for the right person - rather than just because no-one else will do it!
There is always something to do and plenty of opportunities for volunteers to get involved on their own terms.
The power of volunteering continues to be the success story of grassroots sport....now, which of the jobs above would best suit you?
Resources:

Volunteering Matters: https://volunteeringmatters.org.uk
BBC Get Inspired: http://www.bbc.co.uk/sport/get-inspired/28427094