Community sports clubs like yours are built on the hard work and dedication of its members. Without sports enthusiasts turning out every week to churn out performances on the pitch, your club wouldn't be viable.
Maintaining that enthusiasm and appetite for success is vital but often difficult. Thankfully, you have a wealth of online tools with Pitchero at your fingertips. Let's explore how the power of digital can drive your club's participation efforts.
Communication is key


Talking to your players, supporters and volunteers online is nothing new but that doesn't mean it's become any less vital in advertising your club's efforts on and off the field.


Is your club taking advantage by reaching out to find new members and connecting with your current ones? There is no cost involved other than the time taken to implement some of the ideas below.


Maximise your club website
A club's website should continue to serve as the go-to source of news, conversations and the latest updates. In an ideal world, it should be updated daily as our demand for immediate, free content has never been higher and by offering that, a sports club can build a substantial and loyal audience.

Consider reviewing what's on your club website as it may be that the person who used to run it has left or not had the chance to keep it refreshed.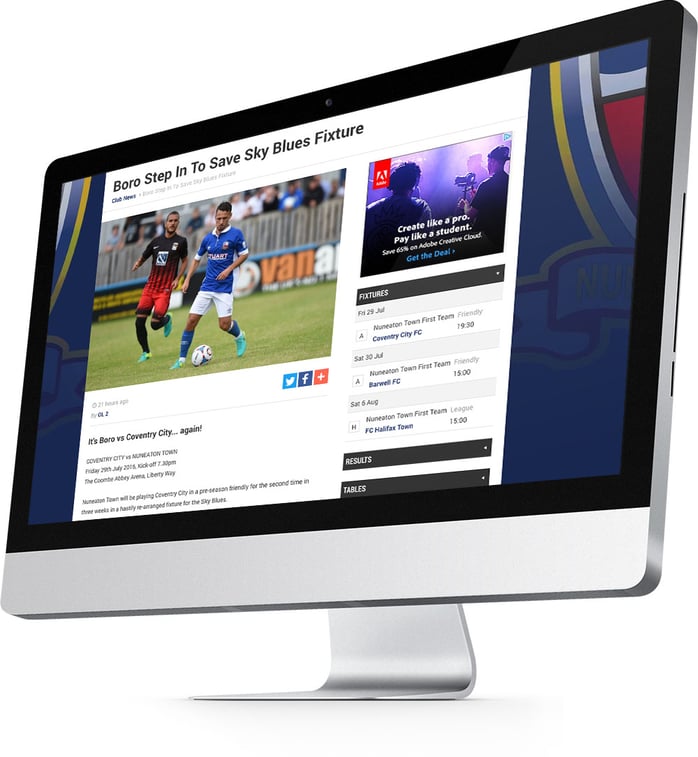 Embrace mobile
According to Statista, the amount of total web pages viewed around the world on a mobile device has rocketed from 0.7% in 2009 to over 50% by 2018. The cost and choice of phones available and the growth of app stores have contributed to this and sports clubs can make the most of the trend.
Clubs using Pitchero can download two free apps (on iOS or Android) that will enable smarter communication, saving time and effort. The Club app shows latest news, fixtures, results and reports (with photos and video) allowing players and supporters to keep informed on the move.
It also allows for one-to-one or group conversations and players can set their availability for training and matches.
The Manager app gives a club the chance to do live score updates during a game, prompt players for availability and select teams. Both apps make life easier and help build an online community who can learn about your club, wherever they are in the world.
Growth of video
If the move to reading, watching and listening to online content through a phone or tablet is a key trend from the past decade, the demand for video is set to dominate the next 10 years.
According to marketing website, The Drum, YouTube viewers now watch a billion hours of video each day and Facebook users consume over 8 billion videos every day.

What does that mean for Pitchero sports clubs across the UK? If the goal is for more people to visit your website and connect with your club then focus more effort on producing video.

How about a short weekly video, filmed on a mobile phone, with a top performer (or a volunteer) at your club? Our online behaviour means we don't stay still for long but a one-minute video, well lit, and with clear sound is possible for any club.
Pitchero has a video guide with top tips and uploading videos - or shooting live action - is easily learnt.
Get listed on Google
Engaging your current members is important, but for your club to truly prosper, you need a steady stream of incoming members – and again digital can play a key role.
As you sit at your computer at home, type "local sports club" in to Google (try again and trade out sports for your given sport). Does your club appear in the search results? How about your rival clubs?
Online search is an obvious first step for anyone looking to join a new sports club.
If they can't find you, then a potential player will go elsewhere to participate in sport. Even if they can, you want them to be able to see all that passion and dedication your club stands for, thus making your club a more attractive proposition.
You achieve that with high-quality, regular content with news, events and match reports on your club website. If you're not on those rankings, it's because Google doesn't know you exist and you need to do more online to get noticed.


Start by registering your club with Google (it'll be classed as registering a business). From here, you can be added to Google Maps as well as their search listings. Plus, you can fill out your club's details such as website address and contact info to help people find out a little bit more about you.
Google will recognise all that communicative content you've put together on your club website and evaluate your club as an active one that someone searching online should see.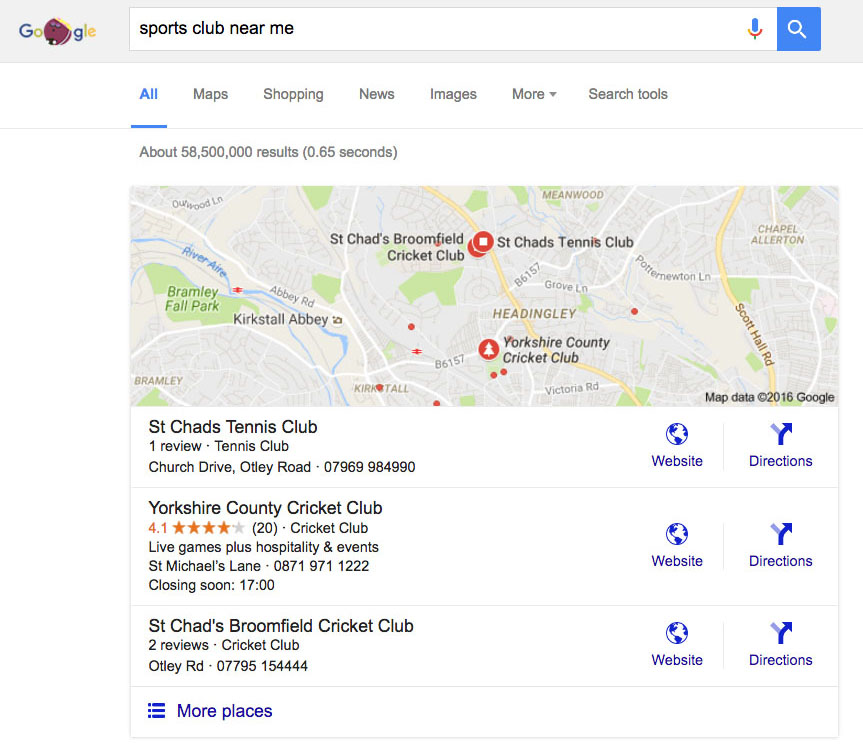 Engagement
A buzzword around boosting your club's participation numbers is 'engagement.' Broadly, that means beginning and continuing a relationship online between your club and those who find you online.

Enter, social media.
According to Campaign, in 2017 about a third of the world's 7.6 billion population were social-media users. Realistically, they aren't all going to be interested in your sports club but gone are the days when an audience was limited to geographical boundaries.
Social media websites like Facebook and Twitter complement your club website and allow you to tap into a global audience, communicating with other clubs, leagues and fans along the way.
Your club may well already use these channels and have them embedded on your Pitchero website homepage. But, you can always add more value and increase the chances of new players or fans.
How about live tweeting your games, running a player-of-the-match poll, or offer club competitions to win a free pint at the bar?
The goal is to produce content that encourages a reaction by it being shared, liked and talked about.


We've discussed the growth of video and it captures the attention much more successfully text-based content online. Take a look at a simple interview by Chester Boughton Hall Cricket Club below:
Image and video content is much more shareable to social media users.
Get lucky and upload your star striker scoring from the halfway line, or the referee taking a tumble, and that shareable content could find its way in front of thousands - giving your club a moment in the limelight.


Harness your sponsors
Local businesses have their own collection of customers that may not even know about your club, and striking a deal with them can create a mutually beneficial partnership.


Sponsors will love to see all the active engagement you currently have on your club website and social media. It makes your club an attractive proposition to partner with and pooling the reach of your sponsors, you have a way to access new people who could become your members.

Embracing all the opportunities around digital can really help with participation and if you'd like to have more help with growing your club membership then click to download our free guide below.