A club volunteer's role could be anything from coaching a team to organising a social event and everyone plays their part.
According to Sport England, there are 6.7 million people (that's 14.9% of the population in England) who are currently volunteering in sport and physical activity - but there is always demand for more.
A continual challenge for sports clubs is how to keep their volunteers and recruit additional helpers to sustain and grow.
Offering those that volunteer their time, ample support and encouragement comes in many forms - but communication is at the heart of it.
Everyone needs to know what's happening and when, relevant to their role, to help the club run smoothly and allow volunteers to be the best they can be.
Pitchero has the Club app and Manager app, free on iOS and Android; both will assist volunteers keep right up-to-date with club matters.
Each app is aimed at players, parents, coaches and supporters. They have been designed to make life easier to manage teams, communicate effectively and share match reports and video.
Club app: Stay Connected
Key features of the Pitchero Club app include:

Chat with team members

View your own schedule, including fixtures and club events

Watch match videos recorded with the Pitchero Manager app

Check out the latest club content, including news, videos and photos

Set your player availability
With the Pitchero Club app, players or parents can simplify selection for coaches and team managers by setting their current and future availability.
There's no reason to miss out on club news as the Match Centre has a live newsfeed with fixtures, results and league tables instantly available.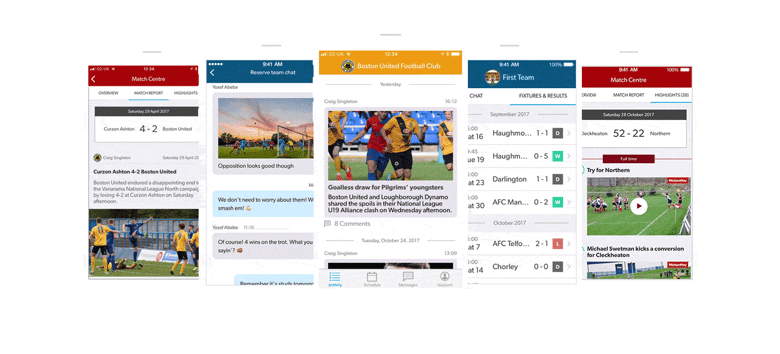 Each team has its own dedicated chat tab in the Club app that combines match information with the chance to discuss matches as they're happening or plans for future social events.
Message any group member individually, post photos or video and activate push notifications for a discreet nudge to let you know when you've got a new message.
What the Club app does is help build an online community around any team and club where a junior coach, groundsman, first team captain or supporter watching on the touchline all stay connected and informed.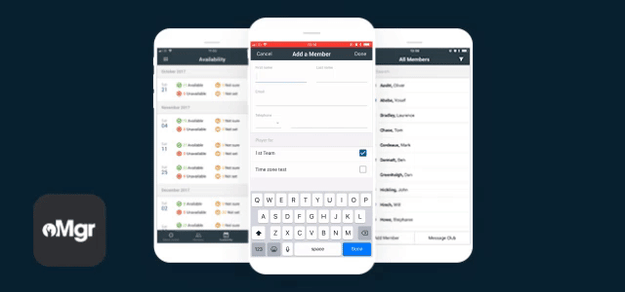 Manager app: Create & Inform
For those volunteers who are managing/coaching teams or handling media content for the club, then Pitchero's Manager app will slash the time taken over admin.
Key features of the Manager app:
Live score updates from pitchside

View your own schedule, including fixtures and club events

Record live video to capture match action or interviews

Check in on the club's content, including news, videos and photos

Prompt players/parents for match-day & training availability
With the Manager app, the emphasis is on saving time, turbo-charging communication and ensuring match analysis is easy to do.
Running a team can be stressful and take up too many hours, but help is at hand!
Communication is a theme throughout this article and it is built into the Manager app: Send group or individual messages, nudge users for player availability and pick your starting team then notify them.
It's time to ditch spreadsheets and manage your member database on the move. You can import contacts, manage your membership list and keep them in the loop.
Video content is king when it comes to catching the attention and it can really amplify the interest in your club.
Our typical behaviour is to skim read when browsing online and video can cut through the clutter on busy timelines. Videos are much more likely to be watched and shared than photos or other static content.
Included in the Manager app for iOS, clubs can record and share match highlights with minimum of fuss.
Involving volunteers in all that a sports club is up to, has never been easier with Pitchero's suite of online tools and that means everyone can read, watch, swap messages and plan ahead; all from the palm of their hand, wherever they happen to be.