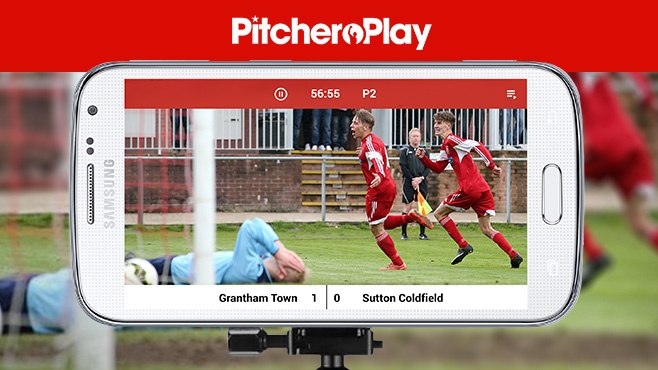 Our instant video highlights app, Pitchero Play, is already making a huge impact in grassroots sport this season. Gracing some of community sport's premier competitions, Pitchero Play gives clubs just like yours the chance to elevate themselves into the spotlight by creating effortless video highlights of their endeavours out on the pitch.
Here's some of the best sporting moments captured by the Pitchero Play cameras in the few short weeks of the season so far.

Hyde United have squared up against Bamber Bridge this weekend, armed with a Pitchero Play camera to beam live highlights to the world.
They didn't start to well though. Bamber Bridge took the lead thanks to a mesmerising run down the wing - resulting in an easy finish for Bamber's frontman.
Hyde pulled it back nicely thanks to this guided header from Andy Parsons. The game ended up 2-2.
Where Play came into it's own was on Hyde's Twitter feed. Each video was posted on their social feeds just minutes after it happened on the pitch - pushing their content to thousands of sports fans online.


Essex-based club Great Wakering Rovers were also in action in front of the Play cameras recently, overcoming Thamesmead Town thanks to two late goals.
After falling behind, Great Wakering had their keeper to thank as Thamesmead pushed for a killer second goal.
Wakering's comeback began when they slotted home this penalty in the 86th minute. They went to score a second only minutes later to snatch victory from the jaws of defeat.

Rugby is also a sport that perfectly aligns itself with Play technology, as Cleckheaton RFC have been demonstrating in some of their recent games.
Their hammering of Stockport in a National League 3 Northern Division game once again showcased what Play can bring to your players, fans and the wider grassroots community.
This buccaneering try is one that scorer Richard Piper has probably replayed a few hundred times...
And it got the whole club engaged on social media, as the uploaded try got members talking on their Facebook page. With over 2,3000 video views and a reach of over 4,000 on Facebook alone, creating high-quality video content has seen Cleckheaton reach new audiences.

Ronan Evans also brought his best kicking boots to the game, as his pinpoint accuracy kept the scoreboard ticking over in a 62-0 thrashing for Stockport.

In an early season clash, Sutton Coldfield Town were one of the first clubs to enrich the lives of their players, members and fans by providing match day highlights through Pitchero Play.
Coming up against fellow EVO-STIK NPL side Grantham Town, Play captured a fantastic early season game full of moments that, without the Play camera, would have been lost forever.
Despite some full-bloodied defending from the Royals, Grantham drew first blood.
Sutton Coldfield eventually lost the match 2-1, but did come away with a consolation. Luke Rodgers pulled out his A-game to watching Play cameras with the outstanding moment of the match – this long-distance free-kick.
Hooked up to Sutton's social channels, this moment of magic showcased the power of Play technology. Clips of sporting excellence are a perfect foil to social media's viral nature. After being automatically posted to the club's social channels by the app, Rodgers' shareable strike showcased the club and player to new audiences online.
Luke Rodgers scores direct free kick for @SCTFC https://t.co/5FYkiUtcdt

— Sutton Coldfield Fc (@SCTFC) August 29, 2016

One of the biggest stages in world football, the FA Cup, was lucky enough to be graced by the Pitchero Play cameras recently as Farsley Celtic and Tadcaster Albion squared up in the 3rd qualifying round.

This early penalty gave away side Farsley an early lead.

And they continued their dominance in the second half. Despite the best efforts of the Tadcaster keeper, Farsley booked their place in the next round thanks to a 2-0 win.
Put your club in the spotlight with Pitchero Play
These are just three examples where Pitchero Play is already making a huge impact in grassroots sport.
Creating quality video highlights of all your club's best moments out on the pitch, Pitchero Play can elevate your club's content to new heights. Fitting perfectly into the viral digital age, Play can showcase your club to the global sporting network.
You never know, you might even catch our eye here at Pitchero. Wetherby Athletic's Arran Horton announced himself to the football world thanks to this cracker we picked up on Twitter.
No, it's not Van Basten. It's @WetherbyAthfc's Arran Horton showing off in front of the Pitchero Play cameraspic.twitter.com/ePDaBTfVtE

— Pitchero (@Pitchero) September 19, 2016
Your club can join those already revolutionising their sport with Pitchero Play. Hit the button below to find out more about how sport's best new tech can help grow your club this season, or email support@pitchero.com if you have any questions.