Are sports clubs open? It's the question on everyone's lips (and in their Google searches).
Sports clubs, of all shapes and sizes, face a huge challenge in the coming months, as we look ahead to the return of some kind of relative normality.
Of course, it's worth emphasising that playing club sport is being done in phases, differently in each country and in line with Government advice. Please check carefully.
Front and centre will be the financial future of your club and how to encourage members back to play, socialise and support.
So, here are some website-related ideas to help sports clubs get ready for that all-important green light.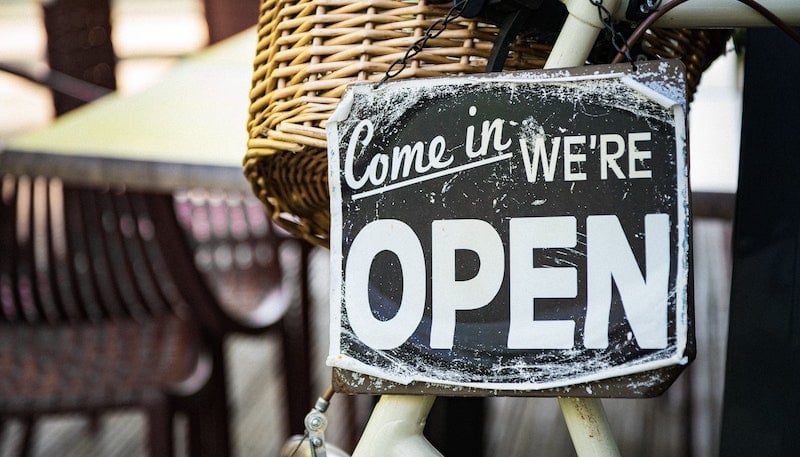 Let everyone know you are open.
Clubs will have plenty to prepare for the different phases in returning to play, as laid out by their governing body.
It will differ sport-to-sport but the most important message of all is: We are open!
Understandably, some members and visitors might be reluctant to return but they'll want to support your club too.
Reassure them it's safe and your club is doing everything it can, relating to Covid-19.

How to reassure visitors to your club and website?
Write regular blog articles aimed at different audiences and share across all of your social channels.
Players: Training times and rules, league competition updates
Members: Visiting the club, social events, offers on beer/entertainment.
Keep members informed with emails relating to when your club re-opens plus any discounts and deals they can take advantage of.
Here's a good example from Penrith Cricket Club - outlining that their pavilion is re-opening and the specific measures in place such as a one-way system and table service indoors.
You could collate all the club's Covid-19 advice, organised for players or visitors, in custom sections (see Sunbury CC). Here's how to create custom sections, if you've not done it before.

League competitions, start times and the usual information on your website will almost certainly need re-writing to reflect adapted gameplay.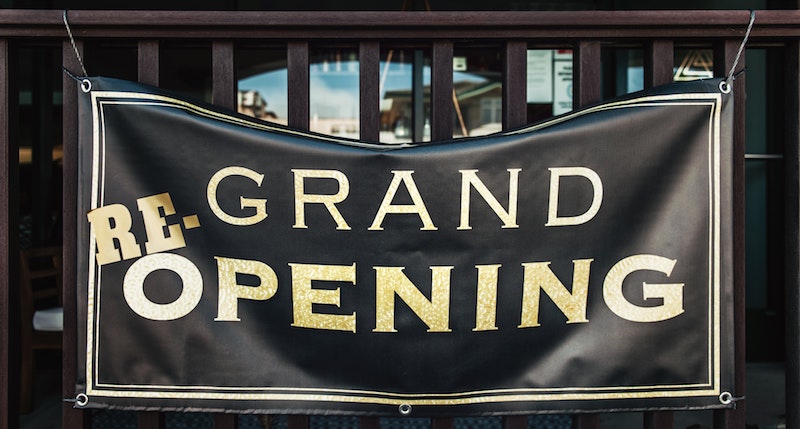 Re-opening Event
In England, 4 July was when social clubs could re-open and so sports clubs up and down the country will have done just that.
There may not be matches to watch just yet but it's a chance for clubs to start socialising and generating income with food and drink.
It may take clubs a bit of time to get ready but make a huge effort to shout about when and how visitors can come back. It's a big deal and a big relief, after all.
Cricket clubs in England can now play matches, while following ECB guidelines. If that's your club, make a fuss of them when members return.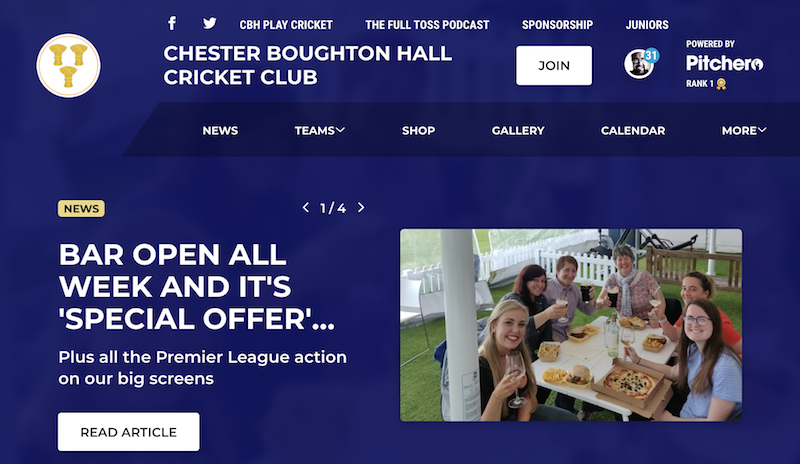 Membership Offers
Depending on the sport and season, clubs will be taking different approaches to how they handle membership.
Some have cancelled it for this season and asked for a donation instead - your club can use Pitchero's donation tool to do just that.
It has never been more important to offer incredible value to tempt your members back. In the past, loyalty could be counted on but Covid-19 has re-written the rules.
Prize draws, bumper discounts, a Willy Wonka Golden Ticket, whatever it is you can do to create a buzz will go down well.
Everyone likes a discount. Chester Boughton Hall's burger and pint for a tenner is a bargain to nudge members but their 'Special Wednesday' might be lost without a post and social media mention.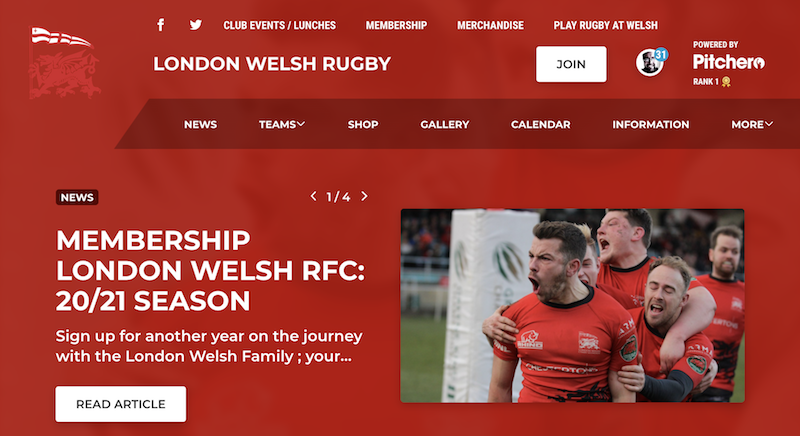 Leverage Your Website
Encouraging clubs to support the club and spend takes many forms. Yes, it will partly be about getting down to the clubhouse - but also paying for match fees and training fees as well as teamwear via your club shop.
If your club isn't set up yet with Pitchero Payments, here's all you need to know to get started.
Lockdown has been relaxed but it's still a delicate situation and some clubs will feel reluctant about selling.

If you explain the context and impact of Covid-19, as London Welsh RFC have done with their 2020/21 membership promo, it's absolutely fair enough.
Ultimately, it's about reminding all of your members, supporters and friends that your club is back. It might best be summed up with just three words: Inform, Reassure, Sell.
All the best to clubs as they welcome back members and build towards competitive matches and league encounters.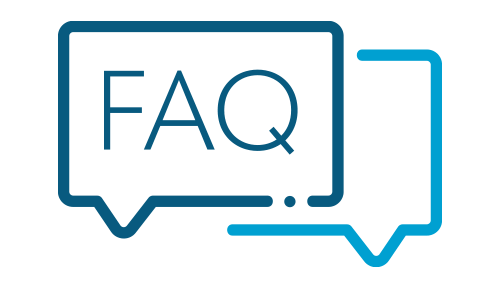 Is your club thinking of joining Pitchero? Visit our Clubhouse where you can book an online demo or join a webinar.

Already using Pitchero? Click round our video guides and tutorials with comprehensive tools to managing your club membership online.
*Image credits: Grand Re-opening signage by Tim Mossholder,'Come in, We're open' by Richard Balog