Coaching can be a fulfilling and endlessly rewarding prospect. Having a direct influence on the progression of participants in sport, the coach is in place to nurture sporting talent and allow them to flourish.
When considering taking up a career in coaching, a number of things tend to put people off taking the plunge. Maybe you don't know where to start, think your sporting or technical ability isn't up to scratch, or simply don't have the time to commit to the job at hand.
Given the positive influence you can have on the sporting lives of so many people, it's worth overcoming these barriers and getting involved in coaching. And here is a guide to help you get started.
Why you should get into coaching
It's all well and good standing on the sidelines observing and hailing encouragement to the teams you go out and support, but that way you don't really have much of an impact. To truly make a difference to an individual's life, the fortunes of a team or club, and even a sport in its entirety, you need to get on the pitch and start coaching.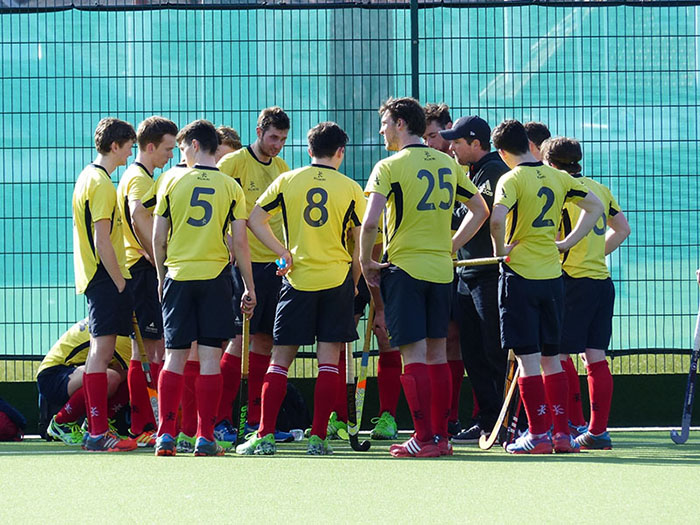 There are any number of reasons why people get into coaching, and one of them is just a burning desire to get involved. A lot of coaches are ex-players whose career was ended early due to injury. Maybe you're a lover of sport, who wants to put years of playing knowledge to good use.
Ultimately, most coaches just want to put something back into sport and a local community that have served them so well. Plus, you'll be playing a vital role in shaping the future of many humans beings, on both a sporting and wider social level.
Coaching benefits everyone. It gives you the power to shape and grow the performance of those you coach. In return, you gain the satisfaction and pleasure of achieving a goal you have worked so hard for.
What makes a good coach
Everyone has it in them to be a good coach, but there are still a number of key characteristics that can maximise the effectiveness of a coach in sport.
Communication is central to what every effective coach does. Building relationships doesn't just start with the performers. Most coaches need to communicate with the respective club or organisation, parents and other coaches in order to build an inclusive net of communications.
You'll often find that coaches excel when talking and giving information, but communication is a two-way street. The ability to listen is underestimated in coaching, and performers will often prefer a open, team-orientated environment where ideas can be shared.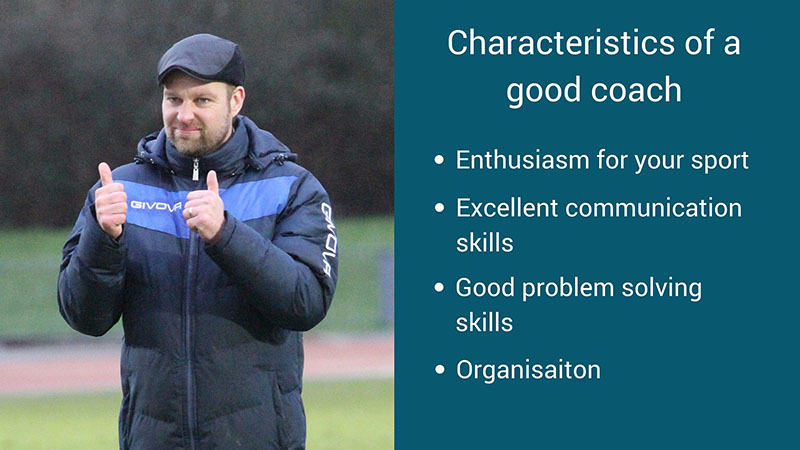 Aside from communication, coaches need to be organised and plan well in advance. Sessions should be structured and engaging, focusing on improving weak points in a performer's game – otherwise you'll likely to met with a bored and disillusioned team.
As a coach then, you'll have a keen analytical eye. Able to pinpoint the areas where an individual or a team are falling down, you can evaluate performance and then put all your communication and planning skills to good use to develop a player's skills in the identified areas.
Sport develops at such a fast pace in the modern age, and amalgamating all these characteristics will only work if, as a coach, you try to remain ahead of the game. Keep an open mind as a coach, and always be willing to develop your own skill and knowledge base.
Where to start
Convinced that coaching is right for you? Here's the answers to some of the most asked questions.
What should I coach?
The obvious place to start is with a sport that you have previously played or have an active interest in. After all, there is little point in investing time and effort into a sport you don't even like.
Prospective coaches often assume that to be a coach in a certain sport, you have to be an expert in that sport's intricate details. Not so. With enthusiasm and a basic interest level, you can always improve your knowledge base of the sport as you go along.
Ultimately, the best coaches coach people, not the sport.
Who should I coach?
The vast majority of coaches will start out with children, and that tends to make sense. It can be a little daunting throwing yourself into an adult coaching session from the off, so building skills and knowledge by coaching kids is the place most people start.
Whether you're starting out with children or adults, you could break yourself in by becoming assistant to a lead coach. Learning from those who have been there and done it will bring rich reward for you as a coach in the future, and becoming an assistant can build valuable confidence without overburdening you by becoming the primary coach.
Where should I coach?
Selecting the right coaching environment comes from knowing how much time you can commit to the role. Most coaches need to sacrifice weekends and/or evenings in order to coach their team, but that isn't the only option.
Schools, summer camps, professional clubs and youth organisations may require coaching during the day. Be clear in your mind how much time and energy you can dedicate to coaching, and select a field that fits your needs.
Do I need qualifications?
To become a fully recognised sports coach, you'll need some level of qualification. As part of a 2002 government task-force, the UK Coaching Certificate (UKCC) was setup as a comprehensive qualification structure for coaching sport in the UK. More than 30 sports now use this endorsement in the UK, so for everything from football to angling the UKCC is the qualification to gain.
The National Governing Body in your sport will have all the details on how you can get on their particular UKCC endorsement ladder. Many coaches will start out assisting a coach whilst completing their level 1, eventually progressing to higher levels and taking greater coaching tasks on as a result.
The UKCC qualification runs from level 1-4, and progressing further allows you to coach at a higher level:
Helping out a qualified coach as an assistant doesn't require any formal qualification, but gaining a level 1 gives you more confidence in your ability, and covers the basic tenants of coaching in your sport.
If you're coaching at an independent level, with you as the lead coach, it's generally recommended you get to level 2 – and most clubs will actively help you gain this qualification.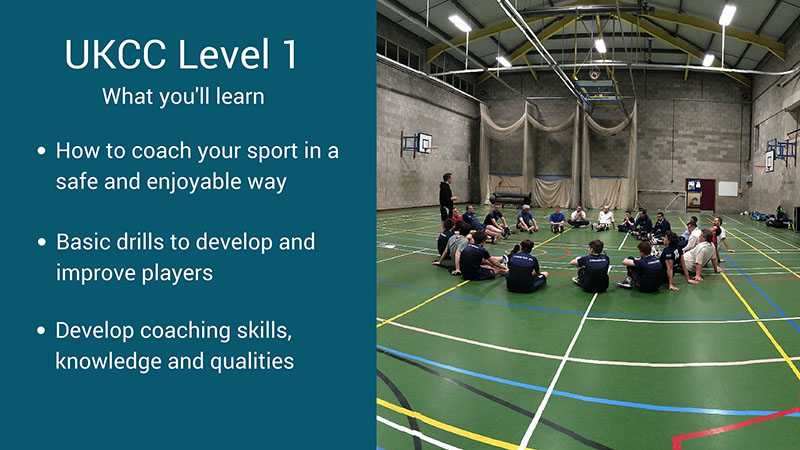 To progress beyond that, look to gain level 3 or 4 UKCC certification, giving you unprecedented depth in your knowledge base.
To supplement your certifications, you could also undergo any number of coaching workshops. Sports Coach UK offer a wide range of courses which they generally run throughout the year. It's a great way to fill gaps in your coaching knowledge, as many of them cover subjects such as coaching women (a course we have summarised in the following blog
), children and young people and disabled participants.
Note: Qualifications are not generally required for coaching disability sports, and we have compiled a top ten of tips for coaching disabled participants for getting involved straight away.
Finally, you'll have to complete a CRB check in order to coach children or vulnerable adults.
What are my responsibilities as a coach?
Clubs may want you to gain some knowledge on things like first aid and laws around keeping children safe. As the coach of a youth team, parents will be leaving their children in your care – so its your responsibility to ensure their safe during the session.
The well-being of performers should be placed at the very height of everything you do as a coach, so it's worth making sure you're aware of legal responsibilities around child protection, negligence, risk and duty of care before you take on any youth coaching roles.
As a coach, you're placed into a role of authority, and you should take that responsibility seriously. Take steps to ensure you're a respected member of the group (without compromising on the fun aspects of your session).
Be aware of how you communicate with the group, and dress and generally conduct yourself in an appropriate manner whenever taking a session.
Aside from these safety and well-being factors, your responsibility as coach is purely to do all you can to develop the performance of players in your team.
Where do I go now?
Now you know what it takes to be a coach, what are your first steps?
Identify where you'd like to coach, and contact that local club or group to offer your assistance. If you're having trouble finding the right club, get in contact with you local county sport partnership. There are 45 across England, and they are dedicated to getting more people in sport – so they'll be happy to point you in the right direction in your region.
More coaching advice with Pitchero
For more top-notch coaching advice, take a look at our guide to coaching styles, as well as a list of team building activities for your club.