Refereeing is a tough job, and it's only getting tougher. A role that undergoes more scrutiny than any other out on the sports field, you need a special layer of mental fortification, appreciation for the laws of the game, and ultimately a love for your sport to succeed as a referee, umpire or official in your sport.
However, if you're no longer cut out for the rigours of playing, or want to give back to a sport that's given you so much, refereeing can be a rewarding and fulfilling way to stay involved in sport long after you've stopped playing.
Here, we'll look at what vital ingredients are required in order to be a top referee or umpire, and point you in the right direction for getting started in your favourite sport.
Are you cut out to be a ref?

Before you even consider picking up a referee's whistle, you need to be sure the role is right for you. A very specific set of characteristics contribute to making a success of being a referee; make sure you tick off each one before you head out onto the pitch.
Knowledge
Put yourself in the shoes of a passionate sports player. Haring around the pitch, adrenaline pumping, giving your all for victory - when suddenly a refereeing decision doesn't go the way the rules state it should have.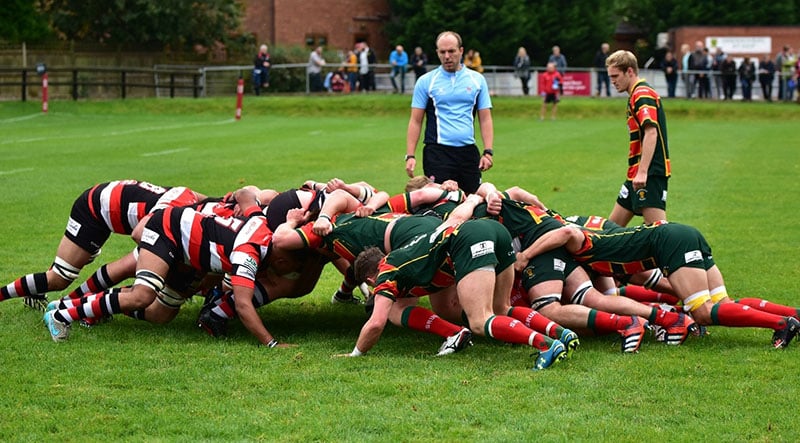 Players, coaches and fans will often go too far when venting their frustration at referees, but the no.1 creator of these situations is not applying the laws of the game correctly.
It's a big problem in sport, but one that can easily be solved. Get your head into the laws of your game and gain a deep understanding of your sport. Applying the laws correctly on match day is the core of what a referee does. Learn them, and you can go a long way towards being a good official.
Consistency
Alongside a simple lack of knowledge for the game, failing to apply laws consistently is a major bug bear for participants in sport.
In the heat of the moment, and with just seconds to make what can be tricky decisions, inconsistencies are easy to come when officiating. Decipher your style as an official, and stick to it.
You could even try setting expectation before the game. Let both teams know your intentions and how you intend to rule on certain incidents – then there can be no surprises when you give decisions a certain way.
Communication
A key component to good refereeing is how you interact with players, coaching staff and the other officials around you. With two teams passionately battling it out for supremacy, you'll often find yourself having to justify why you've made a decision.
How you communicate this can set the tone for everyone's behaviour throughout the game. Communication with players and coaches should be done in a clear and efficient manner, with no room for ambiguity.

Verbally, you may need to communicate regularly to play down an incident or explain your decision, but learning the correct and appropriate hand signals is your staple communicative tool.
Just like you've learned the rules in step one, get your hand signals correct so you can simultaneously communicate with other officials, players and people watching.
Confidence and conviction
As an official whose role is to see the game run smoothly and fairly, you're in a position of authority. You'll be hugely outnumbered on the pitch, so confidence and the conviction to stand by your decisions are key to ensuring you don't lose control of a game.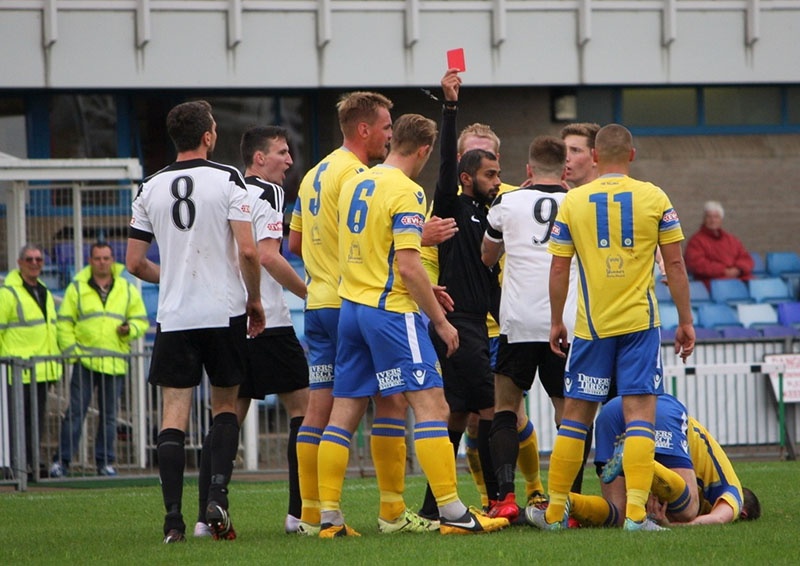 Whilst confidence and conviction are great attributes, it's often wrongly translated into a need to act aggressively. Sport is intricately passionate. During a heated moment, officials who take an aggressive stance will only serve to increase the level of injustice players feel when they're on the wrong side of a decision.
Be confident in your delivery and have conviction in your actions, but balance that with a need to keep the tone as friendly as possible.
Passion
A love for sport is vital for any top referee or umpire. As we've mentioned, the scrutiny and pressure you'll be under is intense. It may be too much for those who don't have a genuinely unshakeable passion for their sport.
Enjoyment is a must when going into refereeing or umpiring.
Respect
As that authoritative figure, referees can often take that power trip a little too seriously. Talking down to players and taking on a whiff of superiority is another easy way to losing the respect of players.
Treat those on the pitch with respect, and they'll return the favour. Junior or adult, matches run smoother and enjoyment levels increase when the level of respect is mutual.
How to become a referee or umpire in your sport

So, got what it takes to be a referee or umpire?

Here's where to get started in your sport.
Football
The FA's dedicated "National Referee Development Programme (NRDP)" is the first step for anyone looking to get into refereeing in football.
Get yourself on the ladder by passing modules 1-3, or the "Basic Referee Training Course", attained through your local county FA. Pass this initial stage, and you'll be an FA-qualified ref.
From there, you can progress along the NRDP, building your knowledge and honing your skills to become the best official you can be. The 4-stage process starts by allocating you to a club, where you begin by taking charge of 6 games.
From there, you can progress through the levels (beginning as a level 9 referee and ending at level 1) at your own discretion.
Cricket
The ECB run a series of courses for budding cricket fans who want to take their enthusiasm into umpiring.
It begins with an "Introductory Course", which gives you a taste of what lies ahead if you wish to be an umpire. Lasting 2-4 hours, you'll then need to undertake the "ECB ACO – The Club Umpire" course if you want to be standing in for actual matches.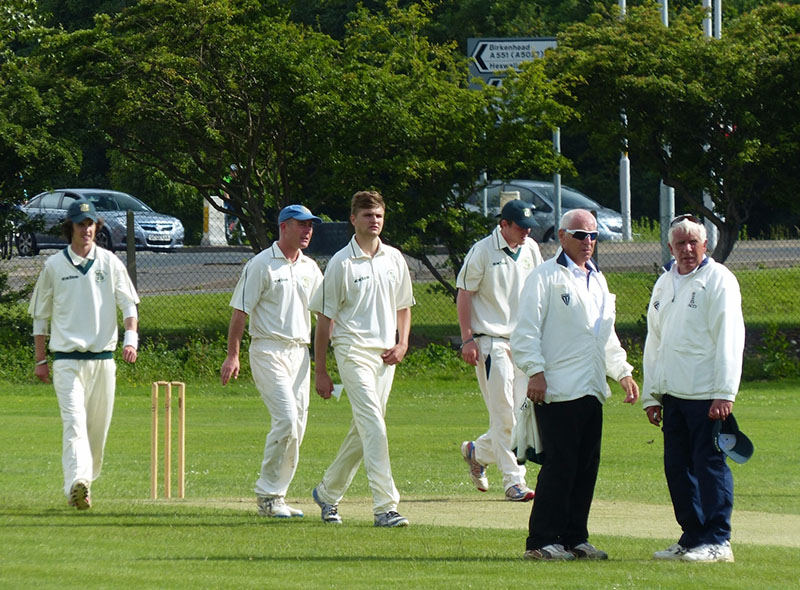 From there, you can progress to become an official League, Premier League and Elite Recreational Umpire by passing the relevant course.
Alongside each module, you'll need to become an affiliated member of the ECB's Association of Cricket Officials (ECB ACO), allowing you to take on the umpiring pathway.
Rugby Union
Refereeing in rugby union starts by booking yourself onto a Level 1 course in "Refereeing children" (RFU only). Available at various locations across the country and throughout the year, the 3-hour course is an easy way to get officially recognised as a ref for youth games.
If you want to go further, you'll need to undertake a Level 2 course in "Refereeing the 15-a-side-game". The RFU also run regular update sessions to cover major regulatory changes to certain aspects of the game, such as the scrum or tackle.
Elsewhere in the UK, the WRU runs a 3-tiered referee system with a level-3 licence placing you at the Elite end of the refereeing spectrum.
Scottish Rugby's refereeing courses are stretched over 10 levels. Level 1 allows you to start at officiating local club games; Level 10 covers the elite level of rugby in Scotland, with regional and SRU championship levels sandwiched in-between.
Whichever governing body you fall under, as soon as you become qualified you're encouraged to join your local Referee Society. These bodies allow you to be allocated to a variety of games, and also provide access to training, support and development.
Rugby league
Becoming a match official in the 13-a-side-game can be completed in just three steps.
1. Take an online, 45-minute training module to brush up on laws of the game.
2. Complete a four hour course on becoming a match official.
3. Join one of 26 referee societies.
Once you've done that, you'll be on the RFL's Match Official pathway, where you can progress through 6-grades of refereeing proficiency.
Hockey
England Hockey have a number of resources available to those looking to get into umpiring in the sport. Again, you'll find a tier-based system that contains 3 levels.
Beginning with the 3-hour "Introduction to Umpiring" course, you can progress up the umpiring pyramid by gaining Level 1 certification. After gaining assessments of your Club and County umpiring skill-level, you can move up to Level 2 and officiate at Regional level.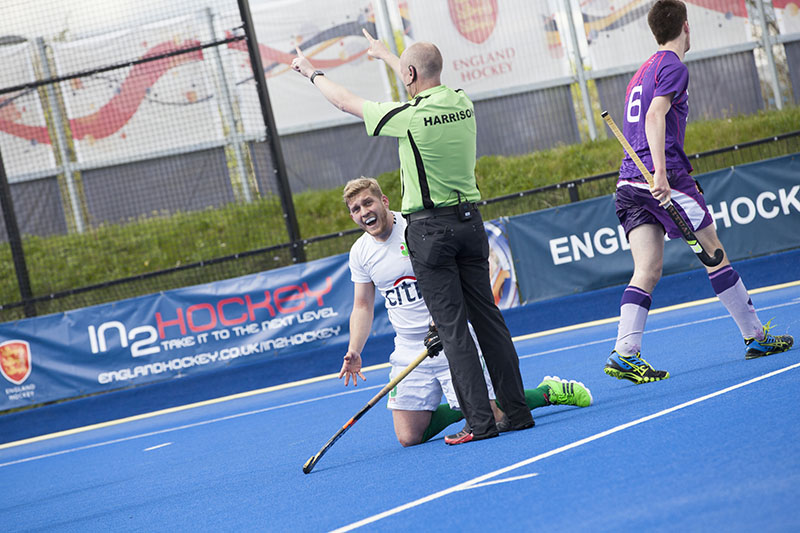 Continue still further, and you'll be one of a select few umpires who take on the Level 3 Award, where you could be taking charge of elite-level games.
England Hockey even has it's own dedicated online resource area full of e-learning modules to help umpire's hone their knowledge of the game.
Netball
Finally, Netball. England, Scotland and Wales all fall under the same INF Netball Europe pathway for umpires.
Starting with an "Into Officiating Award", umpiring in Netball requires practical and written assessments to be passed before you can have a go at the intro-level "C Award", where fitness tests are also are requirement to pass the course.
To aid your preparation and help you bone up on all-things umpiring in netball, England Netball have a collection of online resources such as past assessment papers and mocks for each of the 3 umpiring levels.