Pitchero's Rankings system is a bewildering mixture of complicated, overlapping algorithms that even I can never hope to fully understand. Concocted by Pitchero's sharpest minds after much head scratching, the true source code to the Pitchero Rankings has since been held under lock and key, stubbornly guarded by our dev team; seemingly never to be revealed.
What we do know, is that out the end Pitchero's Rankings system compiles a list of top performing grassroots clubs across a number of major sports.
It's a great yardstick to see if your club is heading in the right direction. Here's a series of tips that could soon find your club climbing the Rankings ladder. To help your club grow even further, book a call with your Account Manager. They can give you specialist advice on getting the most out of your club website with Pitchero.

5 ways your club can climb the ladder
Content is key
To drive people to your website, you need content. A hook to reel people onto your club website, content is a key factor in defining your position in the Pitchero Rankings.
Clubs mixing it at the top produce a regular stream of relevant, engaging content that keeps their members and supporters coming back to the site.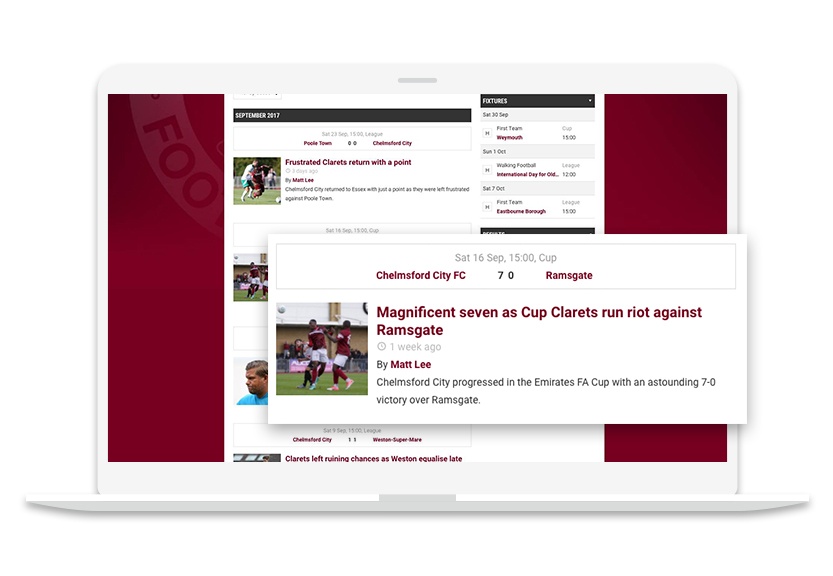 Aside from match reports and club updates, push the content boat out a little and create something unique to your club. Interview your players to a get a little closer to the team, or hold a public vote for your team's player of the month.
You're competing with the whole of the internet for attention when it comes to content. To stick out from the crowd, you need to appeal to your audience with something unique.
Expand your content with Pitchero Play
The best way your club can tick off point 1 is through video. Video content appeals to the modern, digital-savvy user much more effectively than just word-based content.
Thankfully, your club doesn't expensive equipment or video editing skills to create great video content for your club. Using Pitchero Play in your Manager app, you can create instant highlights of your teams out on the pitch, and have it live on your site just minutes it happened on the pitch.
And the stats are there for all to see. 45% of us match more than an hour of video on Facebook or YouTube a week, and video generates 1200% more shares than text and/or images. Great content in 2017 means video, and your club can't afford to miss out with Pitchero Play.
Case Study: Alvechurch FC use Pitchero Play to grow their club's profile online. This goal went viral online, winning SkyBet's grassroots Goal of the Month competition this October.
Make your Club Website unique
Upgrade to our Elite or Ultimate Package and you make your Club Website truly yours. First, we'll give you a domain name so your website has it's very own home.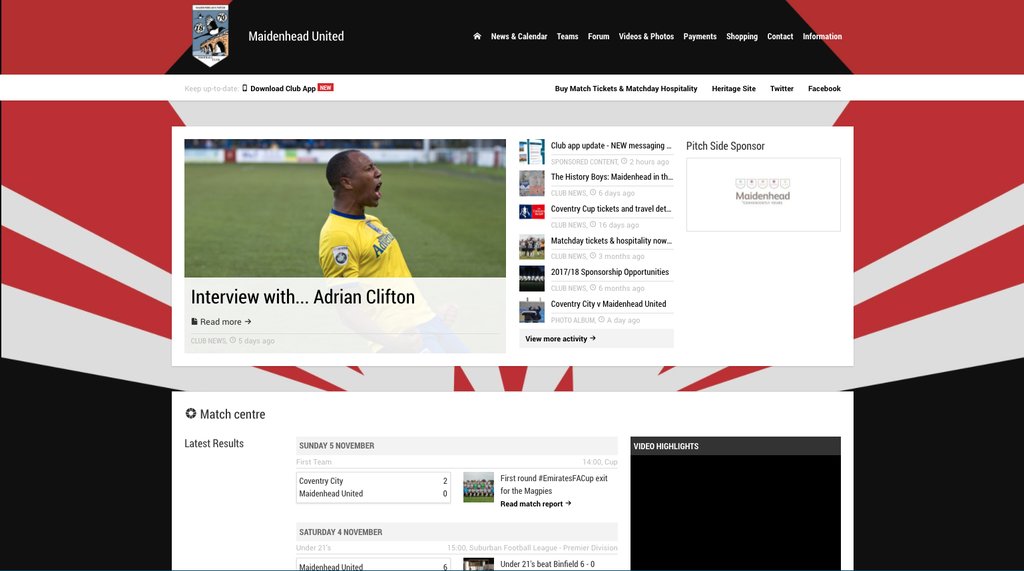 Plus, you can work with our in-house design team to create a website design that's truly unique.
What will that translate into? A better online home for your club keeps members coming back to your site, reading your content and building a steady stream of traffic.
Hook up social media
Finally, make sure your social channels are hooked up to your Club Website. Pointing people to more places they can catch your club, more followers on Twitter or Likes on Facebook can lead to more engagement on your website.
Encourage users to follow your social channels, and they're more likely to be hit with a piece of club content, driving them back to your Club Website.
Track your progress
Want to know how you're squaring up against some of the best in grassroots sport? Head to your Performance page in the Club Control Panel to track your position in the Pitchero Rankings over time.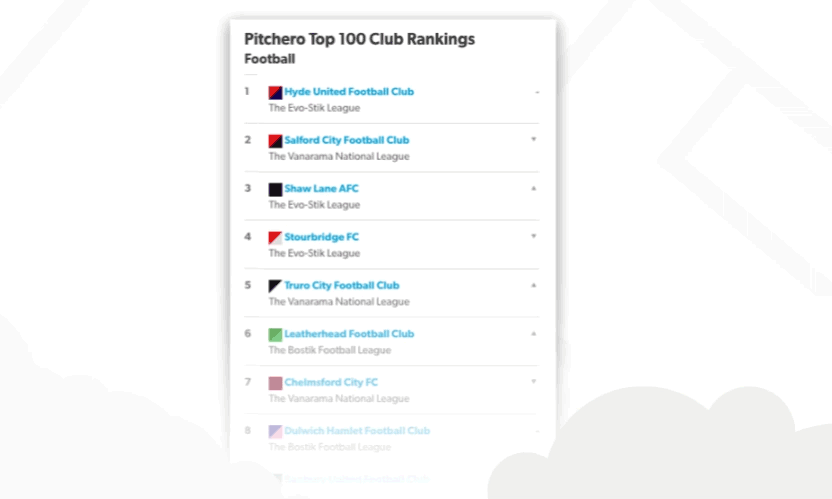 Why it's vital to your club growth
If you want to know if your club are heading in the right digital direction, the Pitchero Rankings are a great place to check your workings.
You're competing against thousands of dedicated grassroots clubs from across the world. If you're making gains and climbing the ladder, it means your club is being recognised for the good work it's doing with a Pitchero Club Website.
Grow your club with the help of your Account Manager
And we can help you in that journey. Book a call with your dedicated Account Manager, and pick their brains on how best to utilise Pitchero's range of features to create great content, grow website traffic and attract new members.
Before you know it, you'll be shooting up the Pitchero Rankings.