A year without gate receipts has left many football clubs in financial despair. After all, if there is no game-day revenue, how are you supposed to make money?
For those at the top, TV rights are a major revenue source. But clubs in lower leagues don't have that luxury to fall back on. Thankfully, a solution now exists that offers new ways for clubs at any level to monetise match days.
It can even unlock additional revenue streams while boosting fan engagement. Better yet, it does so at a reasonable cost.
The solution in question uses autonomous cameras powered by artificial intelligence.
Here's how it can help you monetise every match.
Live Stream Your Club Games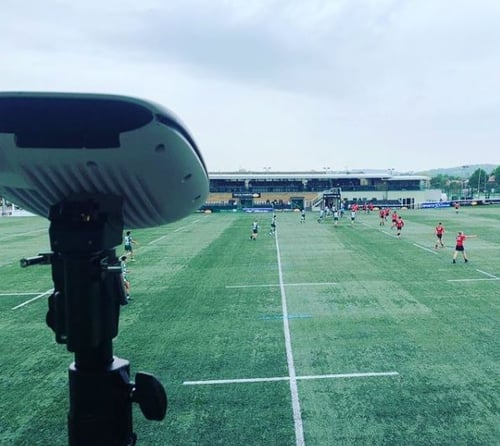 Thousands of clubs worldwide already use unmanned cameras to film, record, and produce match footage without a pitch-side crew.
Automated cameras harness cutting-edge AI to track the ball and create a professional-quality live stream. Meaning supporters can watch every match, live or on-demand — even pausing the action, zooming in on players, and creating in-game replays.
The fact there isn't a camera crew keeps costs low. While the technology simulates typical production quality: the output is so good that the three divisions below the Scottish Premiership now use it to produce live streams for their games.
And given that each stream comes with its own dedicated OTT service (think of this as your club-specific Netflix platform), you're free to create, customise, and monetise content in any way, via any channel.
This can take the form of pay-per-view matches or season passes. But it's not just the live coverage that offers revenue potential.
Leagues can sell highlights packages or betting rights as different ways to generate income. Plus, sponsorship becomes a lot more valuable on digital, especially as the system supports in-game video ads, banners, and sponsored placements.
Still, you might have one question.
"Can I Really Charge For A Live Stream?"
The simple answer is "yes" — and you really should. Because fans will be more than willing to pay for a live stream for three reasons.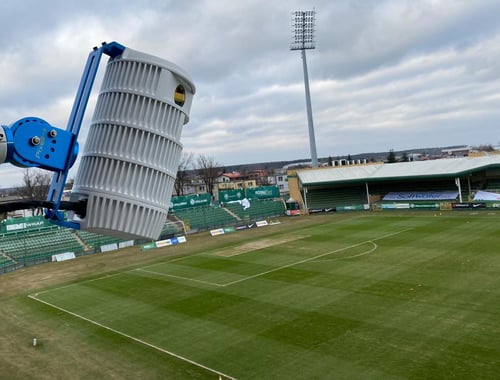 You're Enabling Home Fans To Support From Anywhere
Even if the gates are open, when home fans can't attend a match, they'll love having access to a live feed. And they'll be happy to help the club by paying to watch.
You Can Offer Exclusive Highlight Packages
Every fan likes to review the action, see goals from a different angle, and question 'if that was really a penalty.' You could even consider adding a small surcharge to season tickets for giving supporters access to exclusive content. It doesn't stop at one team in your club. There are plenty of people including family members that want access to the women and youth teams.
You're Helping Away Supporters Watch Their Team
Only die-hard fans will travel to every away match. But you can bet most of them would love to see the action. Give them the chance to tune into a live stream, and they'll most definitely be happy to pay.
Installation is Easy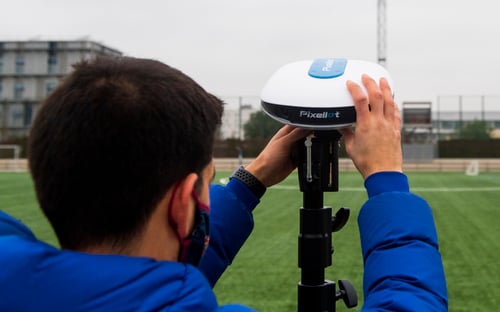 While the technology is complicated, installation couldn't be easier.
All you need to do is place a portable, lightweight, and battery-operated camera at the halfway line, and the automated Pixellot system will take care of the rest. To enable live streaming, you install a fixed camera at the venue once and the rest is done remotely.
The HD camera uses artificial intelligence to deliver a top-quality viewing experience to your fans, automating the end-to-end production at a highly affordable cost. And if you want to boost the viewing experience with live stats and promotional graphics, you can do that too.
Pixellot recently partnered with LIGR to allow clubs to automatically add professional graphic overlays and templates to content. The update only extends the monetisation opportunities by creating a truly immersive fan experience.
Making sponsorships and additional revenue streams more feasible than ever.
---
About Pixellot
In 2013, Pixellot pioneered the concept of automated sports production as an affordable alternative to traditional video capture, production, and distribution for professional and semi-professional clubs.
The company's award-winning AI-automated technology streamlines the production workflow by automating live sports capture, production, and distribution. To date, Pixellot has produced over a million live games in 55 countries.
And its solutions now serve a growing number of sports associations and leagues worldwide, including the FAI, the Scottish SPFL, the Korean, Mexican and Polish FA, and the IBBA.
You can schedule a platform demo by clicking here.