Getting hold of new players for your club and teams can be a headache but here are some ideas on where and how to ask to give you the best chance of success.

Ask your members

Players don't grow on trees and there is no magic player directory for sports clubs, more's the pity.
The very best source of new players has to be your existing membership and their wider networks. The trouble is that the message about needing new faces can be diluted because which club isn't always thinking about numbers and recruitment?

Nonetheless, ask your players, have conversations with parents, talk to supporters who come to games. Be specific if you can. If your first-team is desperate for a wicketkeeper-batsman or under-nines then put the call out.

Organise a Club Day

Encourage each player to invite a mate to a training session or organise a Club Day where adults and children can have a look round, try a taster session and meet the coaches, officials and other parents.
That shows potential members what the club is like but is also an informal way of recruiting.

Advertise locally

The local media always need stories and if you can position your request in a newsworthy way then your club might be featured.
Newspapers want to support the communities they serve so a short paragraph or two with contact info, photo of the club and why they should join is all you need.
Don't forget offline to come to the attention of those not plugged in regularly to Facebook, Twitter and news websites.
You'll want to get those posters in the clubhouse and ask shops, pubs or community centres in your village, town or area of a city if they'll have one too.
Why should someone join your club?
If you're going to ask for new players then you need to be able to say, simply and easily, why they should pick your club over another?
It may appear obvious to existing players or officials but in some ways, a club is competing against all the others (not just in your sport either).
If you're not sure then consider these as areas to think about:
Impressive standard you play at

Affordable membership

Famous players

Incredible history

Top facilities



What does your club offer? What events does it hold? Does it cater for all ages and abilities? Does it hold relevant qualifications like the Clubmark accreditation that forward-thinking clubs can apply for to be shown as safe and inclusive hubs for all ages?
Player recruitment tactics online
Ask via Pitchero website - Do a short article and video, maybe interview people who have joined in the last year and what they liked about it - interview someone who has been at the club for years about the changes and what's great about it now.

Email everyone at the club with the article/video and ask that they try to nudge their own networks - one or two players can make a real difference. Be sure to thank those that help recruit new players publicly and stress the impact it has made.

Be clever with frequency - We are all constantly bombarded online with adverts, appeals, calls to action and requests on our time. We ignore - or don't even see - many of them as we scan read down our social media timelines, emails or news sources.

The point, in terms of recruitment for a sports club, is not to make the ask once and be surprised if it doesn't yield the results you want. You'll need to be persistent as every other club is also looking for new players too.

Timing - Everyone is busy, distracted and a million other messages are competing for their attention. So, use a scheduling platform for your social media like Tweetdeck for Twitter or a post on a cricket club's Facebook page can be programmed. Evenings and weekends will likely yield better results.

Adjust the message - The central point may be to say: we need new players! But that can be written in different ways for different audiences.

Particularly on social media, if you repeat the same wording with the same image (or none at all) then it will be ignored. So draft up a quick content plan and think about segmenting your audience.

If your club needs juniors and senior players then one tweet or Facebook post might be directed at schools (search for topical hashtags and mention accounts like a village/town primary school); another could be for your veterans team so that has a new tone and picture.
Equally, not everyone across the age demographics spend time on the same websites so there might be more traction for a younger audience to use Snapchat whereas Facebook and Twitter are used by adults.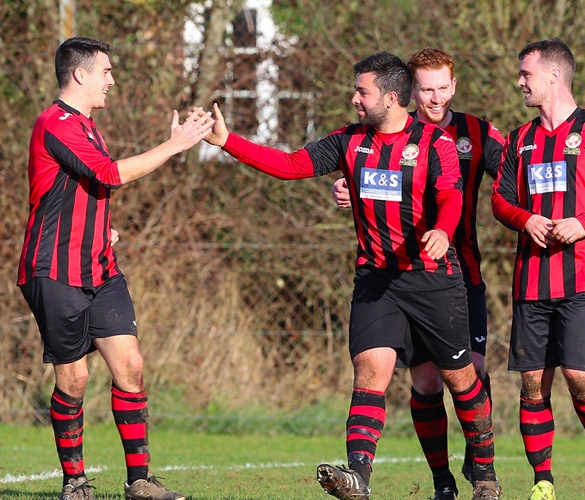 Write a strong headline
Why Pitchero FC beats joining Barcelona

Pitchero CC tops national cricket tea poll

Old Pitcheronians RUFC tackle player shortage with nude calendar
You might have the most compelling message going but if you can't grab someone's curiosity for a second to click on your link and read your article then that effort at finding new players has gone to waste. So, look at types of headlines online and test a few.

Good luck with recruitment!