Football is watched and played by hundreds of millions of people across the globe, enjoying the beautiful game week in week out with friends, families and sometimes people we haven't met before.
As people get older, different circumstances usually limit the amount of time we have to play football, so the easy option is to stop playing altogether.
Alternatively, some people will have never played football, whether that's through choice or something out of their control.
It's never too late to start playing, so put on a pair of boots, lace-up, grab a ball and head to your local park or sports facility to enjoy the most popular sport on the planet.
Football is more than just a sport, though. Like most sporting activities, it teaches valuable life lessons and skills that you'll carry with you forever, no matter where or what you end up doing.
These are just some of the reasons why football is a fantastic sport and there are a number of different versions of the game you can take part in on a weekly basis.
Join your local club
With the demand for football teams so high right across the country, you should never be too far away from a football club.
Most clubs are always welcoming new players into their teams, which could span from ages 5 or 6 to seniors. The best time to try and get yourself into a club is at the start of the summer, when pre-season is just beginning and clubs are preparing for the season ahead.
Sunday league and grassroots football is where many journey's begin, so why not make it the start of yours?
To find out what teams are closest to you, head to the FA's get involved page to search what football is availble near you.
11-a-side not for you?
Playing in larger teams and on bigger pitches isn't for everyone. To play competitively on a full-size pitch takes good fitness levels, athleticism and skillset.
If you feel like this isn't for you then stopping altogether isn't an option. Whatever your age, gender, fitness level or ability, there is a type of football game out their suited to you.
5-a-side
5-a-side is the most popular shorter sided game, providing a fantastic alternative to the full sided game. Back in 2014, it was estimated that over 1 million people were playing 5-a-side each week with that FA saying that this format of the game had increasingly become an "integral part of the football family."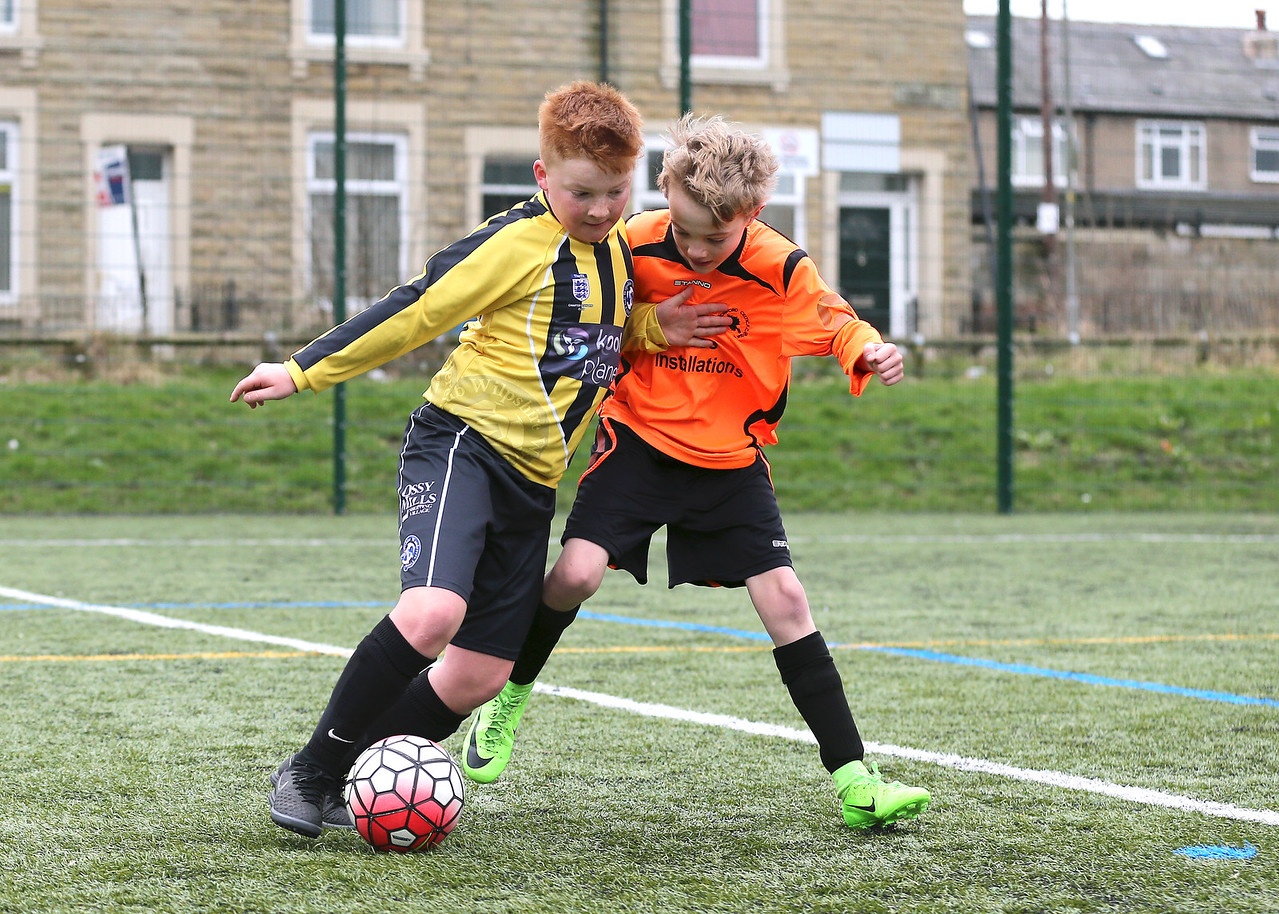 Competitive leagues are widely available across the country, get a handful of your mates or work collegues down to your nearest 5-a-side facitilites to take part in leagues.
Alternatively, if you fancy a more relaxed kick about one evening in the week then this is also a great way to do exactly that.
To find facilities near you in England, check out the FA's 5-a-side page.
Futsal
Futsal might be unfamiliar with a lot of people but it is a similar type of format to 5-a-side. The difference between the two is that futsal is played with a smaller, heavier ball with the goals being taller and shorter than those found on your standard 5-a-side pitch.
Officially recognised by UEFA and FIFA, futsal is a game that places a large emphasis on technical skill and requires high levels of fitness, composure on the ball and movement off the ball when being played competitively.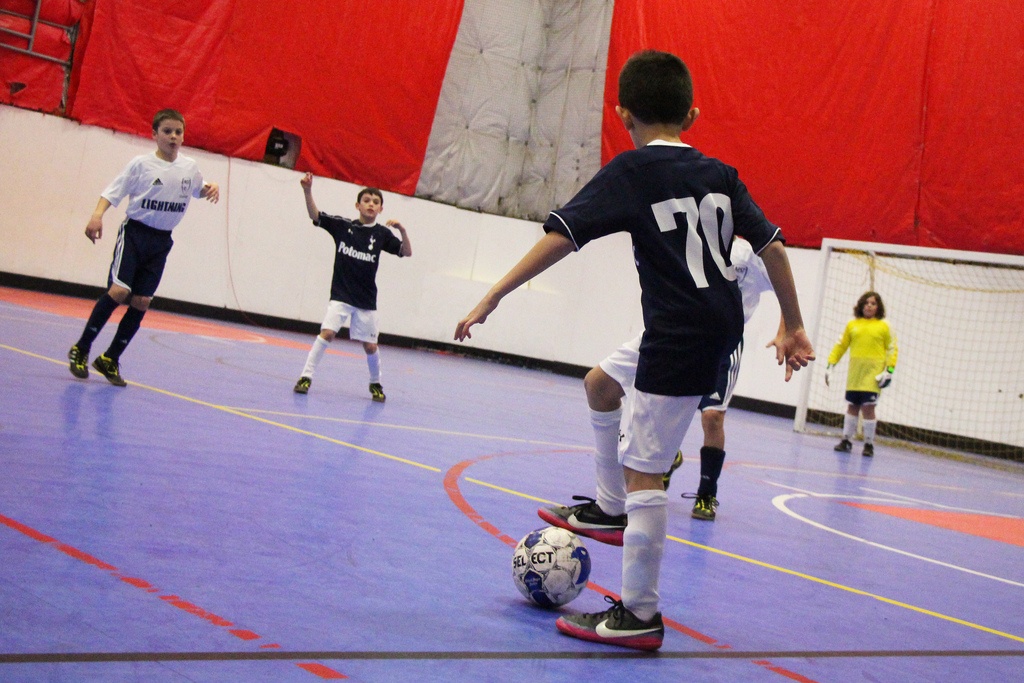 The likes of Ronaldinho and Lionel Messi started their careers by playing futsal, a popular form of the game in South America.
One of the greatest players to grace the game, Pele, had this to say about futsal;
"Futsal was important in helping to develop my ball control, quick thinking, passing….also for dribbling, balance, concentration…. Futsal was very, very important, no doubt."
Futsal is a great way to develop your skills as a footballer, whilst having plenty of fun at the same time.
Fancy having a go? You can head to the FA's website and enter a team to play in the Futsal Fives. The FA funded scheme is aimed at giving local people opportunities to experience the game, regardless of your footballing ability.
A great way for you and your mates to get a taste for the fastest-growing indoor format in football.
Walking football
Walking football is a variant of the game that is great for keeping people playing who find it difficult to move around the pitch at speed.
Players may have had to stop playing the traditional version of the game due to injury or simply age not allowing them to move freely.
This is the perfect solution for anyone who finds themselves in that situation who wants to become more active again. There are hundreds of walking football clubs across the country, click on the link to find out which clubs are nearest to you.
Freestyle
Running around for 90 minutes might not be up everyone's street, so why not give freestyle football a crack?
Matthew Henderson's story is an inspirational one that many people can look at for motivation. Finding a new way to try and recover from a broken leg, he discovered freestyle football and has since become world champion four times.
Could the next freestyle world champion be you?
Disability football
The FA do a fantastic job of providing disabled people with the opportunity to take part in football, right across the country.
Opportunites start at the grassroots level, which provides a chance for people to go to their local sports facilities to play football against people who suffer from the same disability as they do.
The FA also have a Disability Football Performance Pathway in place to try and develop England teams that can compete and win on the world stage.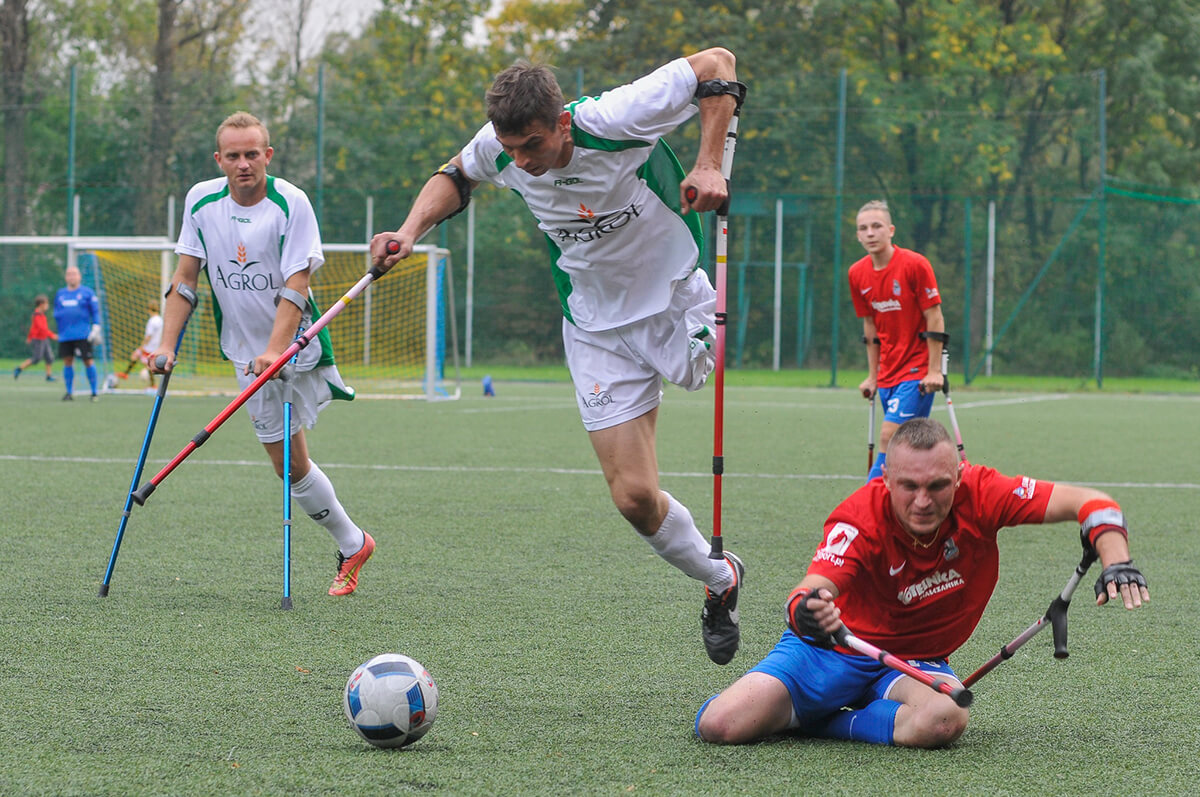 With schemes such as this in place, getting involved has never been more exciting and who knows, you could represent England one day.
If you want to get into coaching, then the FA's disability specific courses for coaching opportunities is a great way to get involved.
Download the complete guide to starting your own football team
You're almost all set to start your very own football team. To help you along your journey, download your free Pitchero Ebook on starting your own football team.
An exhaustive guide to help get your team up and running, you'll soon be on the road to Sunday League success.