Becoming a professional in the sport you fall in love with as a kid is an ultimate dream.
Scoring a goal in front of thousands of fans in the Champions League Final, diving over the try line to win your country the World Cup or hitting the winning runs to clinch an Ashes series. These are the kind of moments most of us have wished for and your journey to becoming that hero can start by being scouted.
In this article, we're going to focus on how you can better your chances of being scouted for a football team. Pre season is the perfect time to get your fitness and overall game up to scratch to give you the greatest chance of being scouted in the up and coming season.
How important are scouts?
The role of a scout at a football club is a position that largely goes unnoticed to the fans and the media. Head of Academy Recruitment at Manchester United, Derek Langley, explained how the work his scouts do for him doesn't get the recognition it deserves.

"Nobody gives a damn about the scouts even though they are the only people who regularly identify the talent and bring those players to the attention of the clubs."

Langley also expresses how scouts play a vital role in a player's early professional development, something that is hugely important to the player and one that not many other people can fulfil.
Tim Breacker, Chief Scout at Bolton Wanderers, agrees that in modern day football scouts are "very important" because "managers and coaches don't have the time to watch players apart from on video."
Breacker, who was a scout at Millwall previous to becoming Chief Scout at Bradford City before his switch to Bolton, also commented on how vital it is to watch a player live and not just on a video.

"Although there are some excellent computer based video platforms specifically designed for watching players from all over the world there is nothing that beats the naked eye of a scout attending a match and watching a player live."
The ex Leicester City and Charlton Athletic assistant manager makes a great point. The internet and the rise of social media has made it easier for footballers to showcase their skills online and reach out to a larger audience. This, in turn, makes it easier for scouts and other people looking for talent to pick up people that they might see potential in.

However, players are only going to post their best bits of play online so as Breacker indicates, seeing a player live is still the best way to determine whether or not they have the potential to make it.
What are football scouts looking for?
Potentially the most important asset a player can have is their temperament. Keeping your head together when the going gets tough can often be the magic spark that separates the good players from the best players, something young hopefuls need to learn if they want to be scouted and make it all the way to the top.

Clubs will often want to talk with players families to get a greater insight into their temperament. There are a number of angles a scout can approach when looking into the mental ability of a player, but Arsenal scout Gilles Grimandi agrees with Breacker in regards to seeing a player on the football pitch.

"The pitch doesn't lie. When you see a guy 20 times...and when you see a kid warming up, you learn many things."

We asked Breacker, who like Grimandi was a former professional on the pitch, what scouts look for in general, he answered;

"All scouts are different but one of the big things most look for is attitude and desire."

He added;

"If they (the scout) recommend a player, no matter how technically gifted, they have to fit into a team environment for possibly a season at least with all the ups and downs that a team go through. You don't want a player who will go missing when the going gets tough."

The former West Ham United and Luton Town right back, part of the Town team to beat Arsenal in their League Cup final clash in 1987-88, also expressed how important it is for young players to demonstrate a strong mental attitude.

"Attitude is first and foremost. If they haven't got the mental capacity to push themselves then you would question how far they can progress."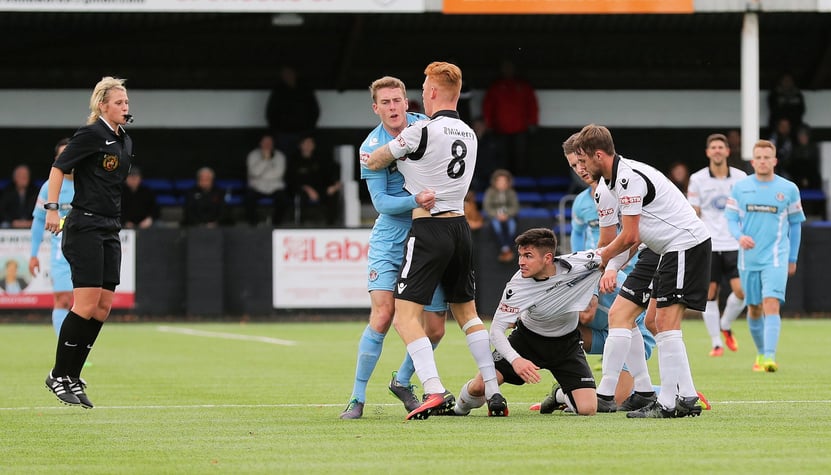 We can definitely establish how imperative it is for young players to create and maintain a strong mentality. If you want to increase your chances of getting scouted then working hard during pre season is just the start. You may not be the most technically gifted person in your team, but if you have the correct attitude and desire then there is no reason why it can't be you that scouts like Tim Breacker and Gilles Grimandi recommend to the likes of Phil Parkinson and Arsene Wenger.

For sure, temperament isn't the only asset you're going to need if you want to succeed. Your technique needs to be up to scratch if you want to get noticed. A great first touch and a close control are essential to any modern day footballer and the best will be able to play with their head up, spot a pass and execute it without really having to think about it.

Being able to use both feet is also an important asset to anyone's game. You might look at some of the best players in the world and think they hardly ever use their weaker foot, but they will all be able to use their weaker foot very comfortably. Trying to improve this can make you a much better player.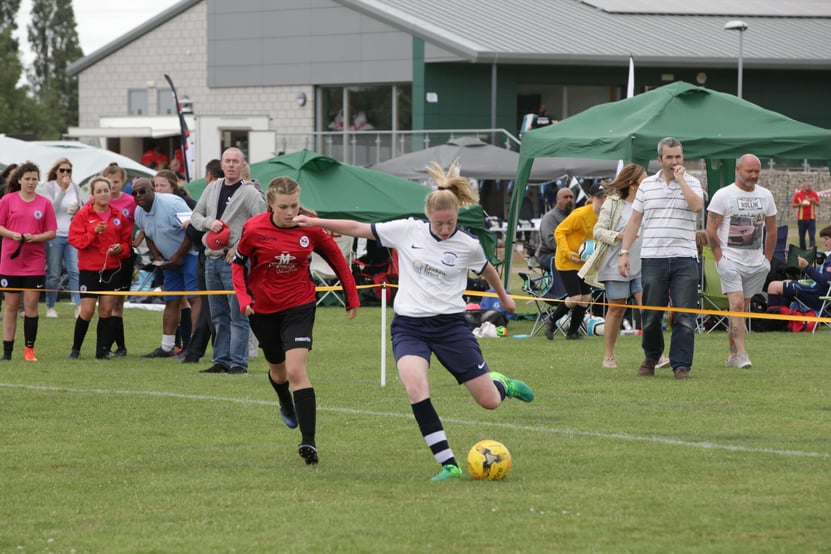 With young players you often find they try one too many tricks or take the ball themselves when they should be picking out a team mate who is in a better position. Fancy feet and a high skill set are all well and good, but if you can't use it to the advantage of your self and the team in a 90-minute game then you may as well not use them at all.
Speed is such an integral part of the modern game. No matter where you play on the pitch, being able to cover the ground efficiently is so important so if this is one of your weak points, making it into the professional limelight could prove to be an uphill struggle.
Manchester United scout Geoff Watson is always looking for someone who can have a sudden burst of speed;
"I am specifically looking for a quick change of pace that will beat a player, or change a game in an instant."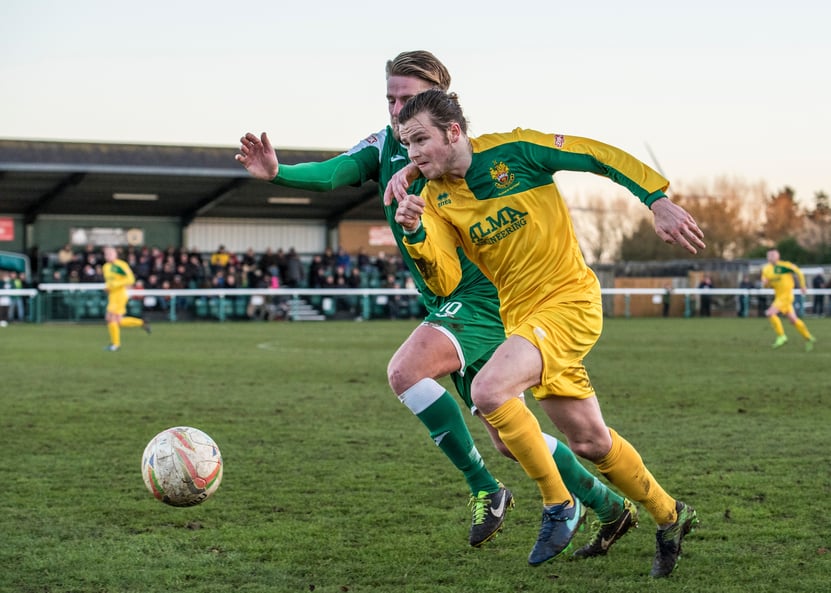 Possibly one of the best examples of a player showing how important speed is was Gareth Bale's goal against Barcalona in the Copa Del Rey final back in 2014.
This was a fantastic goal from Bale who is renowned for his pace, however, Marc Bartra (number 15) isn't exactly slow. If you want to become a professional footballer, you're going to have to try and find a way to not get beaten like that every time a quick player takes you on.

This is also the perfect example of how valuable a quick player can be on the counter attack, anyone who can produce the sudden burst of speed like Bale did there has every chance of being noted by a scout.

Take a look at the Premier League's top 5 quickest players from each club during the 16/17 season and you will see pace is imperative right across the pitch.

Having said that, scouts will always look for players who suit their manager's team and style of play so having bags of pace in the locker doesn't always mean you'll be on the radar.

Breacker explains;

"The type of player will vary depending on what the team and manager need at any particular time."

He adds;

"For example with strikers who have to play together you may already have a 6ft4 target man who holds the ball up for the team but isn't mobile and isn't a prolific goalscorer who you know the manager likes and will pick when he can so you could be looking for a player who has different attributes i.e. smaller, quick who can score."
Tactical awareness, often referred to as football IQ, is key to anyone who hopes to make it right to the top. Making the decision to take on a player, pass to a team mate, make that darting run into space or standing up to a tackle instead of diving in are all examples of good tactical awareness.

Of course, you're not going to be able to make the correct decision all the time but scouts will be looking at the players who are doing it on a regular basis.
Fulham FC scout Roger Skyrme explains what he does when he goes to watch a football match;

"You'll rarely see me with my eyes on the ball during a match. I need to find out about a player's character."

He added;

"I'll be busy looking at things like their position on the pitch, and whether they're prepared to get stuck in and help their team-mates out."

Knowing where to be on the pitch at the correct time is imperative, whilst knowing where you're next pass is going before you have received the ball is something you are taught to do from a young age.

Something like knowing where the goalkeeper is situated as a striker will benefit you greatly, this Luis Suarez goal vs Norwich City is a great example of having brilliant tactical awareness.
Now's the time...
To give yourself the best chance of being scouted, working hard during pre season is key. Scouts like Tim will "watch as much video footage as possible to back up what he has seen in live games regarding the players technical and physical ability."

If you think you have what it takes, get someone to record you during your pre season training and friendlies and put them out there for people to see.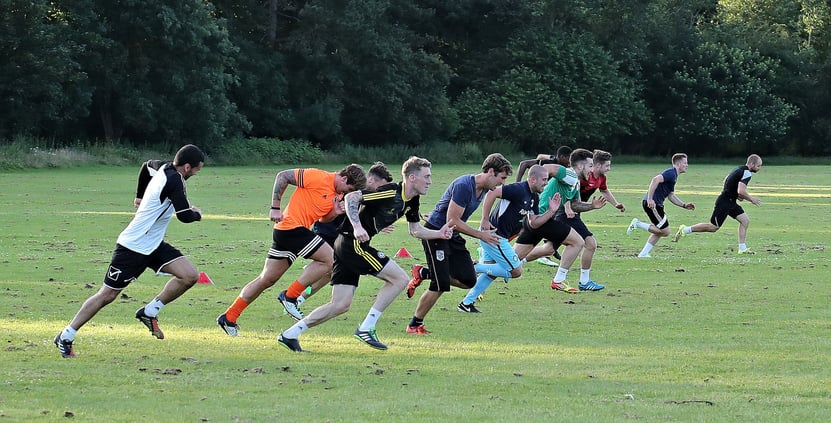 Being as fit as possible is only going to enhance your chances to prove yourself in games too, so if a scout decides they might like the look of you, you will be able to thank all the hard work you put in now rather than later down the line.
Be the best coach you can be in 2017 - Free Ebook
Crammed full of coaching advice on everything from motivating your team to preperation, Pitchero's Sports Coach Bible '17 Ebook can help you improve your coaching skills and own it out on the training pitch this weekend.