What does performance throughout the season actually mean? Well, when it comes to an athlete performing for 20-40 weeks of the year within their season it means that reducing risk of injury, getting physically stronger and fitter and keeping a psychological advantage over your opponents that will keep you ahead of the competition until the final whistle.
Performance levels to a player or competitor may mean different things to the owner of the club or manager to an individual. However, to maintain the level of performance brings the same final outcome. If you can keep yourself or your athlete (from the perspective of a coach or player) fit and strong throughout the season you/they will be much more likely to have a successful season.
To do this we will look at my 4 key points to maintaining performance throughout the season:
1. Injury Prevention Protocol
Injury prevention and recovery are essential to maintaining performance. So, if possible, undertake weekly rehabilitation sessions with a qualified physio. They'll have experience in working with athletes to ensure the body is prepared for the high levels of energy exertion and impact on both muscles and joints.
Don't overtrain. When your body need to rest, then you must give it a rest. Often during a season we will feel sore and our bodies will ache due to the nature of competitive sport. We often find that we physically can't train at the same level as we did in the week previous.
This isn't an issue. Spend the time wisely by eating nutritious whole foods, stretching and recovering fully before going back into an intense training session. It may only take a day to recover before you are back to your normal self, however not allowing this rest can be very detrimental to your performance throughout a long season.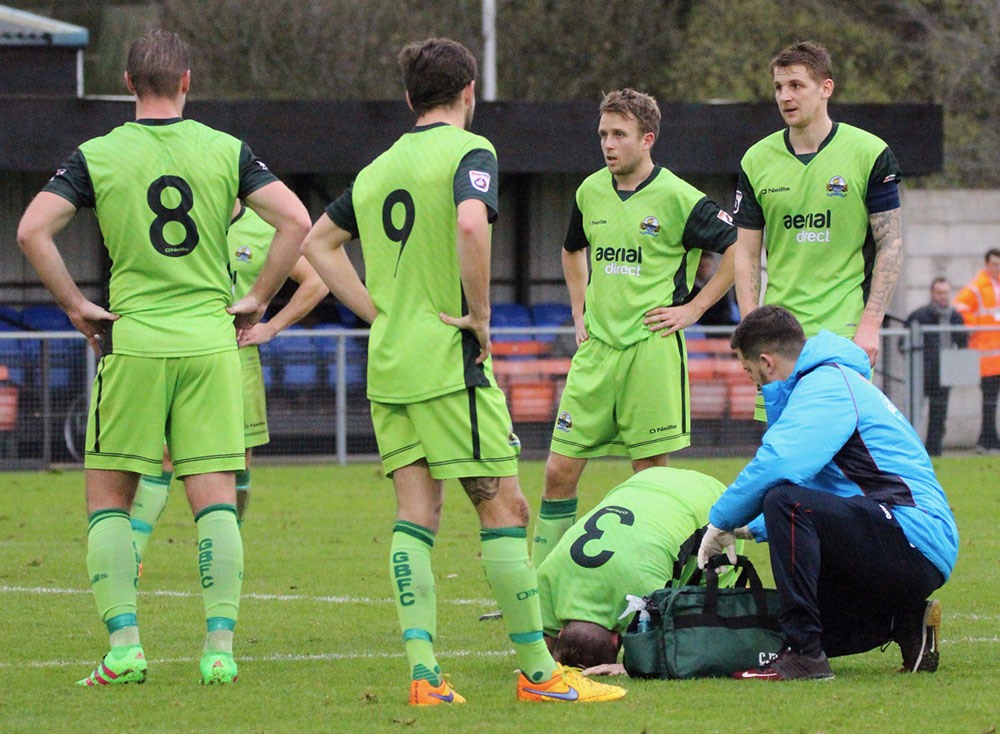 Use heat treatments as often as you can to help with the recovery of tight and aching muscles as well as the mental relaxation it can offer. Whether it be just 15-20 minutes per day, it is used by some of the top athletes in world sport.
Programme your training sessions to incorporate the demands in which your sport requires (we've got more expert advice on conditioning for footballers here and rugby players here). For example; if you are a rugby player, you should be looking at reducing the risk of injury at the shoulder joints due to the impact they take out on the field of play.
To do this you can look at strengthening the rotator cuffs and external rotations as well as movements that emulate different areas of the game; i.e. lifting in the line out could be emulated by a military barbell press to practice the lockout at the elbow joint.
A further example relates to ice hockey players. You'll likely be very strong in lateral movements due to how you move on the ice, so you may need to have more focus on strengthening other movements. Therefore an exercise such as a barbell hip bridges could have a great benefit.
2. Maintain a phycological advantage over your opponents
Over the last few years this has become a major part in the day to day lifestyle of a sports person. Often overlooked in the past, having medically trained psychiatrists that are experienced in the sport industry have shown great success. As an easier alternative, check out our collection of articles on improving the strength of your sport's psychology.
Although the end product didn't go to plan, England Football went to Euro 2016 with an unbeaten record in the qualifiers. Before the first game against Switzerland, every player had a 30 minute session with team psychiatrist Dr Steve Peters. This was in order to take the fear away from the players, they won the game 2-0 and set them up for what was a successful qualifying group stage.
Peters was also employed by the phenomenal British Cycling Team and England Rugby Union prior to major events and tournaments.
3. Ensure your nutrition is correct
Nutrition is absolutely enormous when it comes to increasing or maintaining a high level of performance. The amount of nutrients and calories lost when you are training for a sport due to the intense nature of training and performing on a daily or weekly basis is huge. For this reason, you must know and understand what you should be fuelling your body with.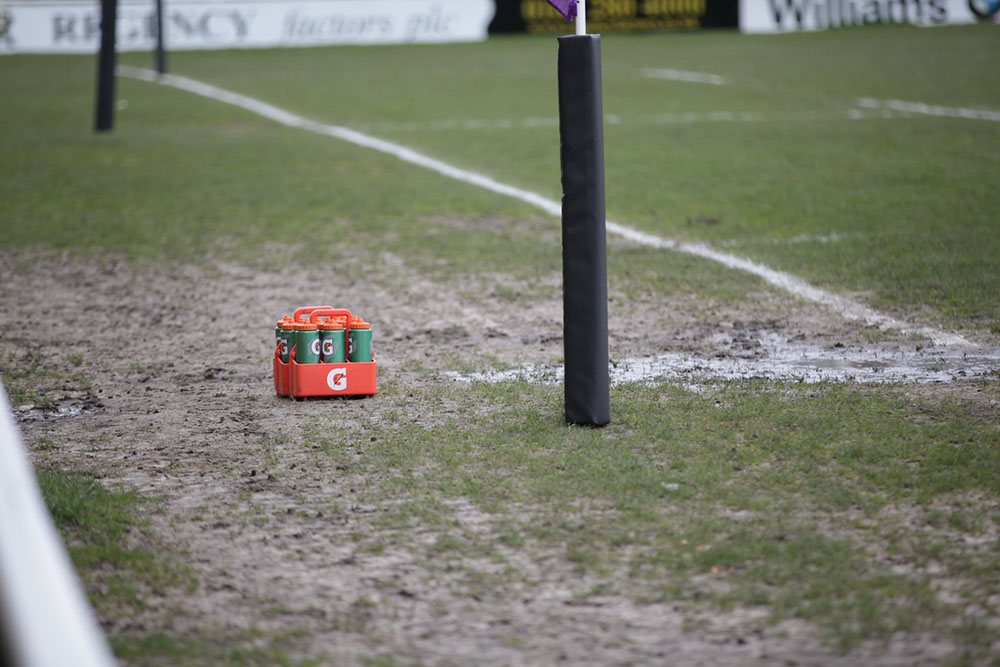 Protein is the nutrient that is necessary at each meal due to it being key for muscle tissue and cell repair. Secondly, carbohydrates are important for after we have trained or performed due to the simple breakdown into sugars it provides therefore acts as a perfect source of replenishment. Finally, fats are utilised as the nutrient that help increase energy - they provide a higher KJ of energy per calorie than other nutrients (4KJ per k/cal of Protein, 4KJ per k/cal of Carbohydrates and 9KJ per k/cal of Fats).
You should also look at how your body composition can effect your performance. For example, if you know that you should be 4kg lighter than what you are now to perform at an optimal level, you can then adapt your calorific intake by making a slight calorie deficit to your Basal Metabolic Rate.
If you are burning 3,000 calories per day and still need to lose weight, ensure calories are around 2,500-2,800 k/cals per day. When it comes to match days, calories can be kept slightly higher due to the excessive demand that it brings (3,000 calories - no higher).
4. Sports Nutrition and Supplementation
Often the amount of nutrients and vitamins our bodies require is difficult to get solely through food (we've got meal advice for footballers here and rugby players here). Although we should be careful with what supplements we take in sport, it is very important to be using the daily basics to maintain your health.
Supplements such as:
Zinc
Magnesium Citrate
Daily Vitamins (Multivitamin)
Omega 3
Pancreatin (Digestive Aid)
You could also look at supplements that can legally improve performance. For example, EnerGels and Pulse Gels are amazing pre game supplements as well as ElectroFuel being an ideal intra-match shake. These are all carefully designed supplements by the very best sport nutritionists that are on another level in comparison to the sugar fuelled 'sport drinks' that have dominated the market in recent years.
After matches, it's important to have a quality blend of protein through amino acids and carbohydrates through maltodextrin or dextrose to ensure repair and recovery. The best supplement I can recommend for this is RecoverFuel.
For more information on Training, Health and Supplements check out my Facebook page - Jamie Bantleman - Body Transformation Specialist.