Competitive sport is littered with setbacks. You might be coming off the back of a relegation season and need to prepare for the next; it might be a bad result in an important game; or it might be a significant in game event (such as missing a penalty kick or conceding one).
For many athletes and teams, the immediate response to these events are negative thoughts, emotions or behaviours ("I have let my team down"' or "I can't believe I missed that, I'm useless"). The key for successful players, coaches and teams is how quickly they can get past this into a more positive mindset. How can they learn from this experience?
The main focus here will be on recovering from bad results or long-term slumps; the first step of which is to control the controllables.
Controlling the controllables
After setbacks in sport, athletes, coaches and teams often pay more attention to the things that are out of their control as opposed to the things that are in their control. This might be because it provides a protective mechanism – it is easier to blame a bad decision or bad luck than it is an aspect of one's own performance – but ultimately this has little benefit beyond making players, coaches or teams feel better in the short-term.
People who place lots of emphasis on uncontrollable factors can actually feel worse in the long-run as they start to feel less and less like they are able to change the situation they are in. Players, coaches and teams can become so wrapped up in the uncontrollables that they move towards being pessimistic in response to every possible solution.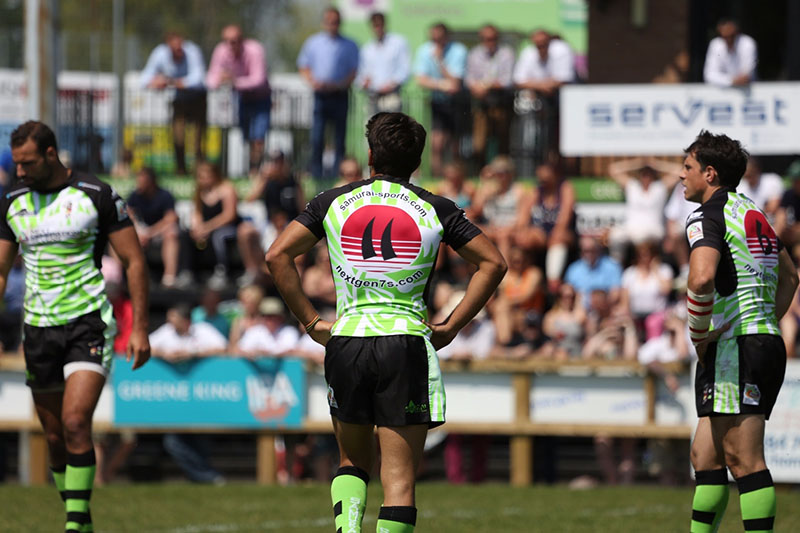 How many times have you heard that one team member say "The problem with that is…." or "Well that will never work because…"Instead of spending time attending to the uncontrollables, successful players, teams, and coaches focus on the controllables – things like technical or tactical aspects of performance, the amount of effort that they put in etc.
Asking yourself questions such as 'what did we do well?', 'what did we do less well?' and 'what do we need to do to improve our current situation?' are often the starting points to regaining control. In asking and responding to these questions, players, coaches and teams can better move from a state where they feel threatened by the situation and start to perceive it as more of a challenge.
It is also beneficial as players, coaches and teams feel more in control of their current situation and – importantly – be aware of what they need to do to change it. Consequently, people are likely to be more motivated to work towards changing their situation because they can see the metaphorical light at the end of the tunnel.
Quite often people will look to the coach to change the situation that a team is in. Whilst the coach will/may take overall responsibility for final decision, a 'whole team' approach to changing the situation can have benefits.
The whole team approach
The first step to a whole team approach is to establish effective communication about the current situation. Whomever is facilitating the meeting may benefit from allowing team members to openly discuss the current situation before breaking reasons down into controllable and uncontrollable factors.
The main reason behind this is to get members consciously thinking about these different factors. This is often the most important step in recognising that they are different. It's then important to quickly shift the team's focus to the controllable factors and then identify potential solutions and barriers to controlling what is controllable.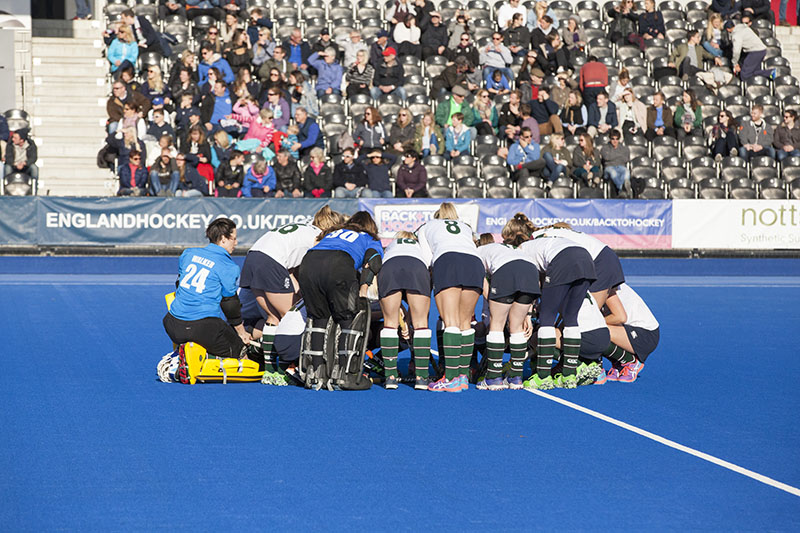 Following this, it can be helpful to start discussing the current situation in the light of the team's goals. This can be helpful as the team can start to discuss what are reasonable expectations based on these goals, which shifts the discussion to a more forward-thinking setting.
It is very easy to keep dwelling on what has passed, but the honest truth is that can't be changed once it has gone but the lessons learned may have a significant impact on moving forwards. If the team decides that the existing goals are unrealistic as a consequence of this meeting, it may also be appropriate to agree new or amended goals and work towards these moving forward.
Find solutions to achieve goals
Once existing, amended or new goals have been agreed, the team can now start to explore the options that will help these goals to be achieved. Is there a need for new personnel to support players further? Is there a need for a change in tactics? All available options should be considered.
In this team-based, open sharing culture, players and coaches need to willing to embrace new ideas. Without it, it's likely the potential for success will be reduced. If they do not feel that they are in an environment where they can share these ideas, their potential to develop the team from within will decrease.
When thinking about each of the different possible solutions, it's important to remember that every potential solution will carry an element of risk. Often considering the level of risk against the potential benefits can be one way of deciding if a solution is appropriate or not.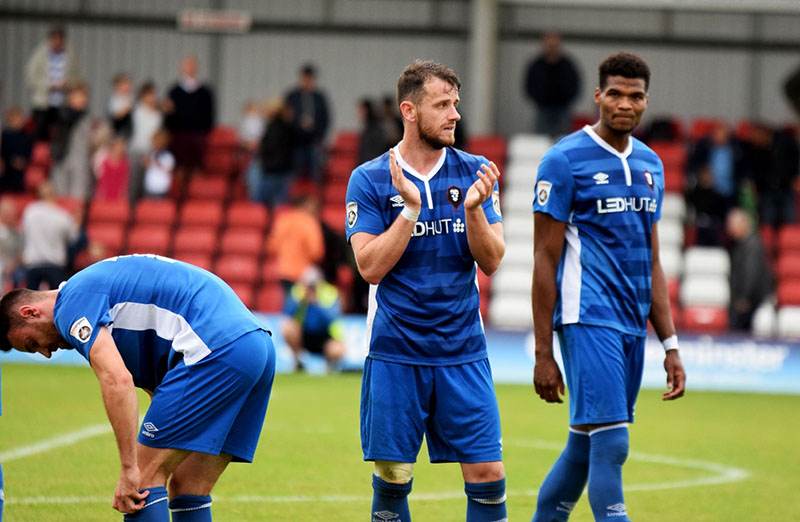 After agreeing on the solutions the team will use to go forward, an action plan for putting these in place should follow. If you can plan for some early successes or achievements within this that are drawn from appropriate levels of challenge for players, the plan will likely support the players' shift from a more negative to a more positive mindset.
If possible, reinforcing these successes through the use of vignettes or videos can be useful. Actually seeing themselves being successful can be a big driver for players and can help to make them more excited about working harder to achieve more. Other examples are the use of motivational or instructional self-talk statements – there are examples of teams using cue words like 'relentless' or statements such as 'recovery is a sprint' to direct the players towards the desired level of effort and intensity in upcoming matches.
The last aspect to consider is that change takes time. As the coach or a player, you may have concerns over being sacked or dropped. It's vital that the team trusts in what they have agreed moving forwards so - even if you don't get immediate wholesale improvements.
Hold your nerve and trust the strategy, whilst using different aspects of the points above to monitor the team's progress.
Additional resources:
The following books are really useful for coaches and athletes. They present engaging, practical tips and solutions focussed on enhancing performance and specific aspects that address important issues such as thriving under pressure, establishing winning mindsets and being able to perform with freedom.
Both books provide practical examples of work with athletes and teams:
Beswick, B. (2016). One goal: The mindset of winning soccer teams. Champaign, IL: Human Kinetics. Available here.
Turner, M., & Barker, J. (2014). Tipping the balance: The mental skills handbook for athletes. Oakamoor: Benion Kearny. Available here.

Adam Gledhill is a Senior Lecturer at Leeds Beckett University and Head of Psychosocial Development at a Football Association Licensed Tier 1 Regional Talent Club.