Volunteering is a vital part of any grassroots team. As well as being essential for the sustainability and longevity of your club, volunteers can bring additional ideas and knowledge to the table and become key, long-term members.

A volunteer could be a passionate sports fan, friend of a player or simply a member of the public wanting to give back to the community. It can be a great way to make friends, build relationships and become a part of the grassroots sporting experience.

Whether your club is trying to replace volunteers who are leaving or retiring, reduce the workload on current volunteers or simply get more of the local community involved, we've got some advice on how to recruit new volunteers and keep hold of existing ones.

Recruiting new volunteers

A less time-consuming way to start off is by simply asking parents, friends of the club, existing staff members or even local businesses.
It's surprising how quickly word can spread and how much interest it could generate between people locally.
Local volunteering also reinforces the sense of community spirit amongst everyone and people may want to give something back. You could even mention volunteering to new members when they first join your club.
If you've exhausted this method of recruiting, it's definitely worth seeking advice from volunteering organisations. Here we've provided some suggestions to kick you off.
Local volunteer centres

There are plenty of volunteer centres placed around the country - this is a good place to start. Finder sites such as NCVO display the nearest centres to your postcode, giving you an opportunity to meet and discuss any volunteering roles you have available.
This is perfect for local volunteers who may not be aware of your club.

Schools/Colleges/Universities

Students are usually up for getting stuck in and they could bring a new energy and enthusiasm to your club. It's also an ideal way to get young people into sport and get active.
You could get in contact with local schools, colleges or universities and expand your club's network - there's bound to be someone willing to give a helping hand.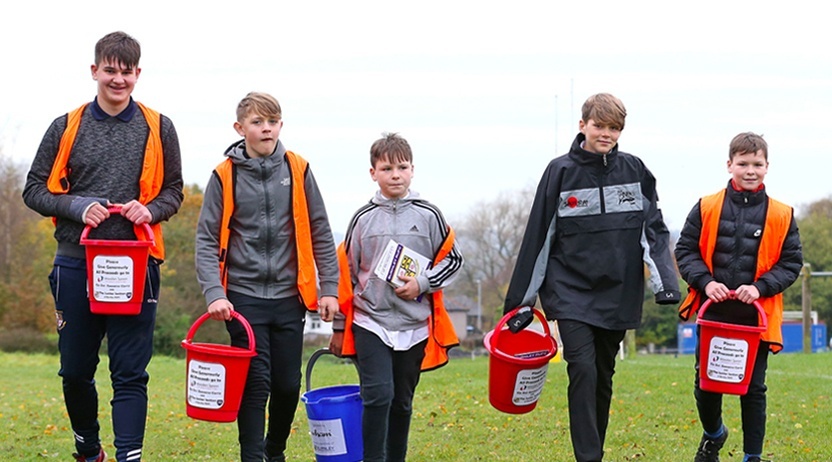 Join In

As we mentioned earlier, 'Join In' is a national organisation for local sports volunteering, part of the Sport and Recreation Alliance. Their aim is to continue to champion the legacy that is volunteering.
It supports clubs who need volunteers most and recognises how important they are to clubs and communities.
The company's popularity has encouraged national campaigns such as #BigThankYou, which involved sporting personalities surprising volunteers with thank you phone calls for their hard work and dedication (another reminder of how great it is to recognise and reward our hard-working volunteers).

County Sports Partnership

CSP is a nationwide network, consisting of 45 County Sports Partnerships, all passionate about growing and improving grassroots sports.
They run various programmes and create strategies for teams, but they're also heavily involved in volunteer development.
They help to strengthen the volunteer offer at a local level. They are passionate about recognising the invaluable contribution volunteers make to community sport and work alongside big names like Join In and Sport England.
You can contact your local CSP by checking out their website. This organisation is great if you want to seek more advice about other aspects of running your club, as well as volunteering such as: coaching development, funding and support, networking and marketing and communications.

VInspired

VInspired is the UK's leading volunteering charity for 14-25-year-olds.
It helps young people get stuck into various projects around the UK. By volunteering, they can make a massive difference to the community and give your club that extra bit of support.
When you sign up to VInspired, you're able to post your volunteering opportunity and a suitable volunteer will be recruited to fit this role, keeping it less time-consuming for your club.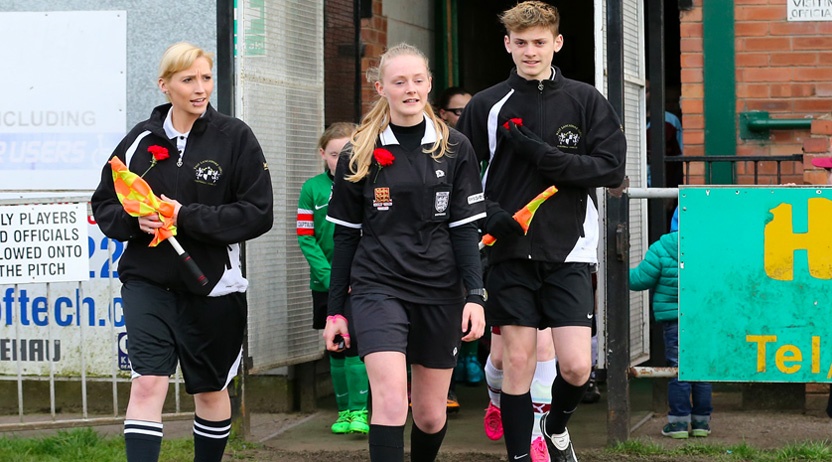 Introducing new volunteers to your club
You want people to come back and help your club out season after season, right?
You need to think about what motivates new volunteers? What will initially attract them to your club? What makes your club different to everyone else? For example, a positive working environment can make all the difference in a job and will definitely make a volunteer role more desirable.
It's important to welcome new volunteers with open arms. At the end of the day, they've chosen to give up their time for your club.
You could organise an official welcoming in front of members of the club every time you recruit a new volunteer, or even put together a welcome letter for every newbie. These little pre-planned gestures could make all the difference and make your club a desirable place to work.
Formal training isn't a mandatory requirement for every new volunteer, however, an introduction to the club wouldn't hurt to show how everything works.
It also gives everyone a chance to meet the new volunteers and will make them feel at home.
Equally, a discussion with newcomers to understand what they want from volunteering will help reveal what background and skills they bring and what their expectations are.
Current volunteers
Regardless of how they're recruited, volunteers should be getting an enjoyable experience from the beginning and throughout their time at your club. There are plenty of ways you can do to help this and keep everything running smoothly.
Your club could benefit from having a strong system to ensure there's no mix up when it comes to roles and responsibilities.
A rota or skills matrix allows your volunteers and everyone else at the club to see exactly who's doing what and highlights any roles which need filling - saving you time and helping to pinpoint areas for future recruitment.
It may also give your club a chance to see if the roles are being distributed fairly. Is someone doing too much? Is there a volunteer who would prefer to do a different job? Are there jobs that are being missed?
A systematic approach can answer these questions and improve the overall communication between everyone at your club.
Plus, having open communication and organisation with your volunteers will better their experience and encourage them to keep coming back to help you out.
You could hold regular briefings and opportunities for feedback which will give volunteers the extra support they may not have got at a different club. This is going to encourage them to stay at your club if they feel they're always listened to.
There are also various ways you can recognise and reward your current volunteers. Acknowledge and profile them in club newsletters, provide discounted memberships, name events or facilities after long-serving volunteers or encourage that extra bit of commitment through a volunteer-of-the-month award.