In the competitive world of sports, games can often be won and lost before your team even step foot on the field. As a coach, you should leave no stone unturned when preparing your team to ensure they perform to the best of their abilities.
Included in that preparation is a full and frank assessment of your opponents – and how you're going to beat them.
Get out there
It might sound a little obvious but the first step to overcoming your opposition is to learn how they play. Take the time to catch one of their matches, where you're free to analyse how the opposition play without the pressures of an ongoing match situation in which you are coaching.
Once the game has begun, start your scouting mission by watching how the team play as a unit, not as a set of individuals. What is the tempo of their play? Do they have a general style of slow buildup or ball retention, or get the ball up the field of play as quickly and directly as possible?

Nailing down the opposition's shape and general direction of play should always be your first port of call, and it can help you understand which individuals contribute to that style as the match progresses.
Decipher their tendencies
Once you've got a general grip on how your opposition likes to play, it's time to get a greater understanding on how the individuals work within that team. Break the team down into it's obvious parts and see how they deal with certain scenarios, both offensively and defensively.
Defensive tendencies
What's their positioning like with the ball? Do they react quickly when the team loses the ball? When they receive the ball, is their initial reaction to give it away immediately or to run with the ball and beat a player? Where and to whom do they tend to play those passes?
Offensive tendencies
Does this player play a significant role in every attack? Are they the go-to playmaker, or do they hang back and cover others in defence? Are their attacks similarly structured? Do they go down the wings, have they got a number of well-drilled set plays? When it comes to goals or tries, who is scoring them and how are they scored?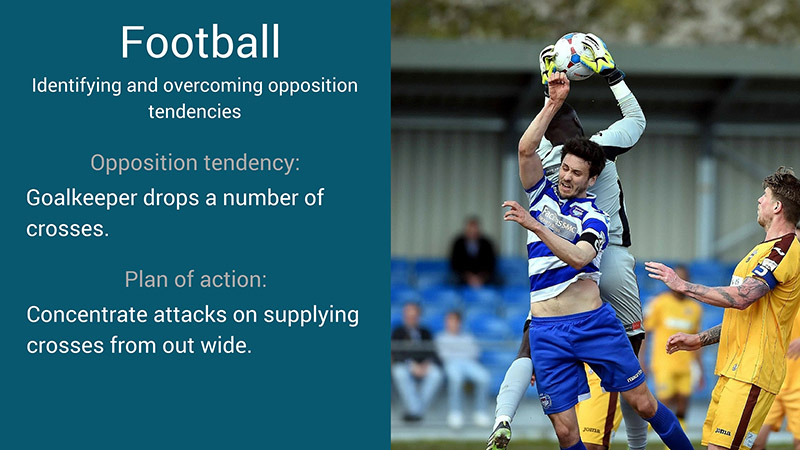 The list could go on and on, but outlining the opposition's tendencies really is all about exactly that; grasping general patterns of play from individuals and small pockets of the team. From there, you can draw up the team's strengths and weaknesses and work out a plan for overcoming them.
Concentrate on the set-piece
As a little sub-plot to the over arching scouting mission, make sure you assign a good proportion of your time to set-pieces. Such is it's importance to pretty much every team sport, getting the upper hand at the set-piece can go a long way to overcoming your opposition.
For this, the process can largely be the same as elsewhere. Take a look at the opposition's performance in the line-out, throw-in, scrum, corner and/or free-kick; both as a team and on an individual basis in both attack and defend.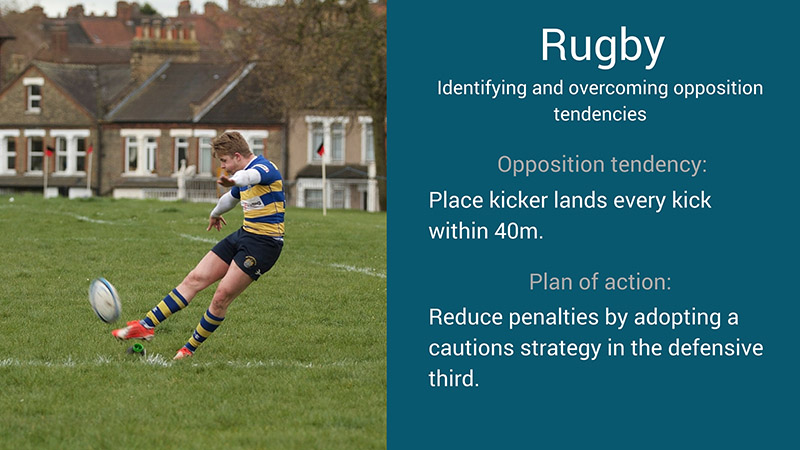 Is there a particular outlet they aim for on each occasion? Is one individual particularly lax in their positioning? Do they have an amazing set-piece specialist who nails the routine time-in-time-out?
Again, it's about identifying general patterns within the team's play, which individuals are playing a role in that, and finding a way to either stop that strength or take advantage of that weakness.
Mine your pool of knowledge
When it comes to scouting, you're not on your own. Leagues are full of coaches just like you who want the upper hand over your next opposition, and tapping into that pool of knowledge can help pick up the tips and techniques your team needs to win.
So, before each game grab 10 minutes with your opposite number for an informal discussion of the tactics used to beat various teams around your league, offering them bits of advice in return. Pick the brains of your peers at every opportunity, improving your personal knowledge base in the process.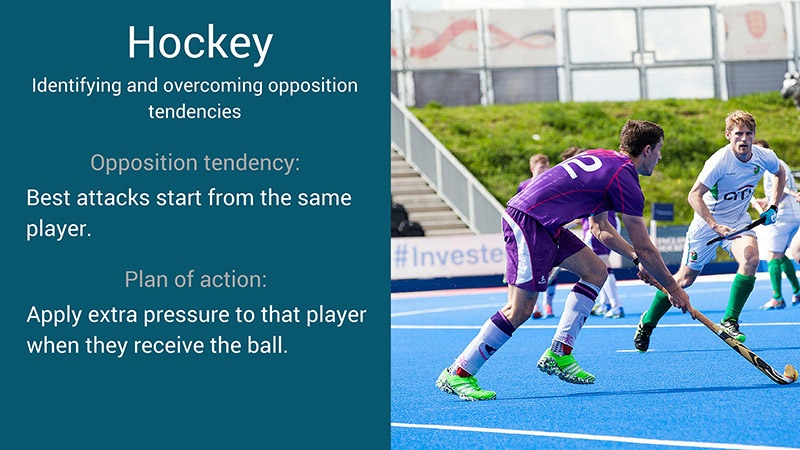 Aside from that, look towards your team. Chances are you've got a player or two who have turned out for your opposition at some stage – or at least someone who has played with their star performer. Club together the inside knowledge you already have on the opposition and add it to the points you've already drawn up on your scouting mission.
Keep it simple
Once you've finalised the opposition's tendencies, analysed their set-piece performance and added a sprinkling of inside knowledge, it's time to put your plan of action into training.
Simplicity is the name of the game here though. Formulate a series of straightforward ways in which your team can overcome the opposition, and implement them into training. Make it easy for players to understand and take extra time working on these areas in the days leading up to the game.
A word of caution here though. You've likely spent, weeks, months and maybe even years crafting a style of play for your team, and that should always take precedent. Without continuity in how the team plays and the personnel that take to the field, your squad is likely to looked disjointed and lack direction.
Don't throw the baby out with the bath water every week, but make small tweaks to incorporate change into the wider picture of how your team plays.