Members are the people who make your club tick over day-in, day-out. Without them, your club wouldn't exist.
They're the beating heart of your club and keeping the ones you have as well as attracting more is vitally important for your club's future success.
The great thing about members is they offer so much to your club in different ways. Their motives for joining might be cultural, health, social or competitive reasons but they'll all arrive with a breadth of skills and knowledge.

They provide your club with an important source of revenue through membership fees and can help support any events, such as Christmas parties or sports dinners, that you may host throughout the season.
With Pitchero, you have the tools to keep topping that membership database up, helping your club to keep on growing.
5 ways Pitchero can help grow your club membership
1. Setting a good first impression
In today's world, the first place almost anyone will go and search for your club is online.
There is always someone out there looking for a club to join and you don't want them to be put off joining your club if your website isn't as good as it could be.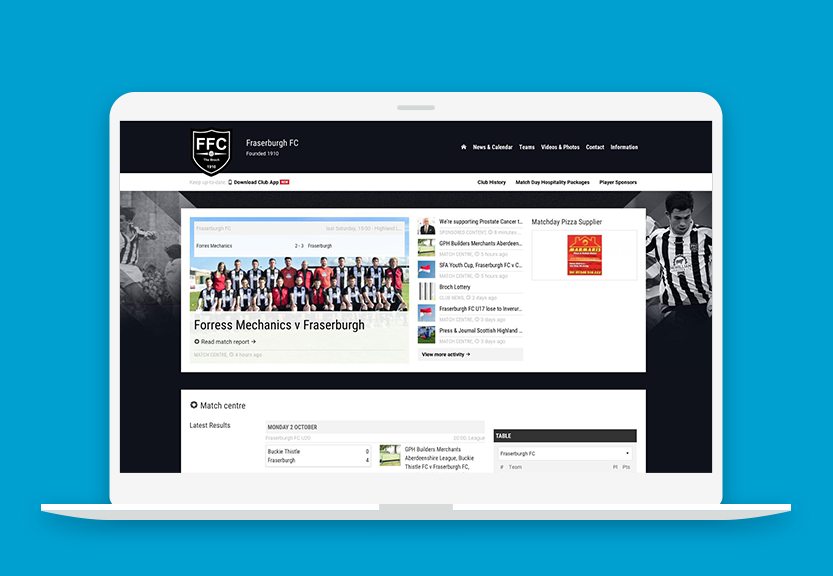 When they touch down on your website, make the best possible first impression by having a smart and professional website they won't want to leave in a hurry.
Pitchero feature: Pitchero allows clubs to style their own website using our stunning in-house designs that will leave a lasting impression on new visitors, all of which comes free on the Elite package.
2. Create fantastic club content
Providing great content across your website is the best way to showcase how fun, engaging and active your club is. This can be done by posting news items, photos, and videos from match days to any events you take part in.
If potential new members see plenty of awesome content, they're definitely more likely to want to join your club and get involved with the great things you're presenting on your website.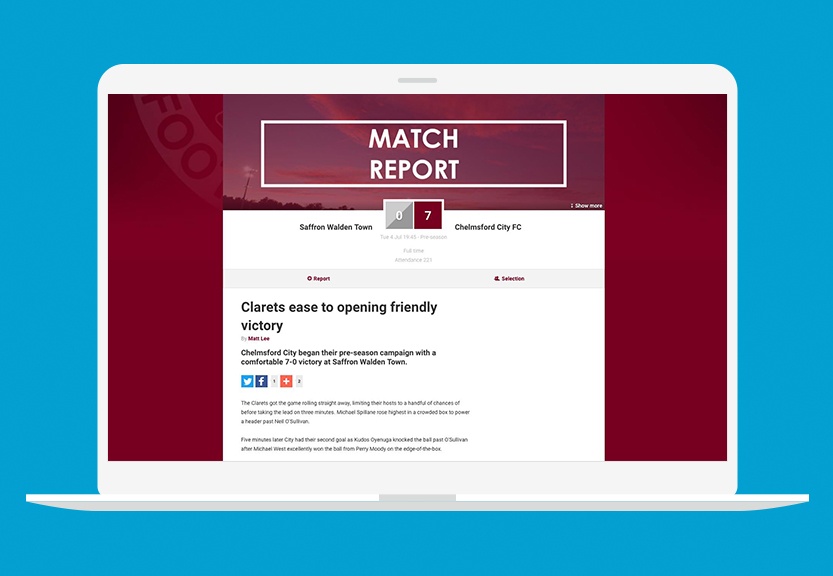 Pitchero feature: Pitchero gives you all the tools to be able to do this if you haven't started already.
For example, Pitchero Play is a fantastic tool you can find in the Pitchero Manager app; record games, upload match events and show the world how fantastic your team is.


3. Set up local SEO
When people explore on Google, the search engine uses your location to give the searcher better results. So, for terms that people will be searching for when looking for a new club to join, such as "football clubs near me" or "local cricket clubs," Google will scan the web for clubs that are as close to them as possible.


Google's aim is to satisfy any user's intention and give them a relevant and active local club. You can be that club by creating a website full of regular, compelling and engaging content.


To make sure your club is shown at the top of the results of anyone searching for nearby clubs, make sure you sign up to 'Google My Business', this will enable your club stands out and increases your chances of attracting new members.
4. Grow your club on social media
Having your club appear across all social media platforms is a must for local grassroots teams, especially if you're wanting to get your awesome content viewed by more people.
According to WordStream.com, 82% of Twitter users watch video content on the platform, whilst 45% of people watch more than an hour of Facebook or YouTube videos a week. Not to mention more than 500 million hours of videos are watched on YouTube each day.
The possibilities to find new people online are enhanced considerably when you bring video to your social media. Local clubs are able to go viral all the time with quirky and eye-catching content they have posted online. Take a look at these examples below.


Pitchero feature:Pitchero allows you to embed your social media channels on your website, making it quick and easy for people to see how engaging your channels are from your website.
Who knows, ramp up your social media activity and it could be your club who's attracting all the attention!
WELCOME @neymarjr

We are delighted to announce that we've pipped @PSG_inside to the post!

In other news, season passes are now £2,845,212 pic.twitter.com/ArE0kapBCQ

— North Ferriby United (@northferribyutd) August 3, 2017
5. Increase your club website traffic
Making sure you implement the steps above should definitely see an increase in the number of visitors to your club website.
A surge in traffic to your Pitchero website will allow you to earn more income (depending on the growth, a price increase for online advertising is fair) and this revenue bump can be re-invested for the benefit of your club.
Promoting and showing off your sponsors on your homepage couldn't be easier with your Pitchero website design.
If you haven't already, make sure you're proudly displaying your sponsors at the top of your website or at the side, similar to how Truro City FC have put in place - see below - and what many other clubs are doing too.
Maximise the benefits you can bring to your club by using the following steps and you'll be reaping the rewards and enjoying more members than ever before.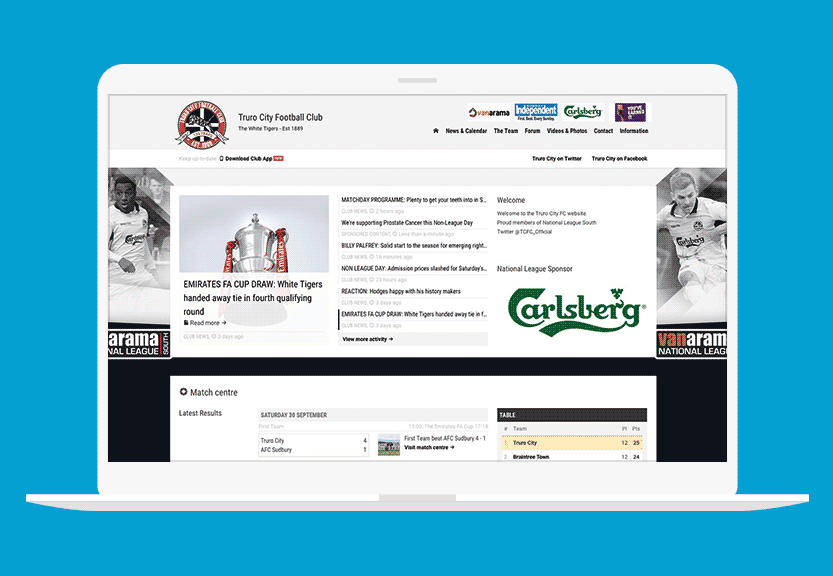 Get started growing your membership with Pitchero
With a Pitchero Club Website, you can showcase your club to the world. Attract new members and recruit additional volunteers to your club today by signing up to Pitchero.